MedigapCategory:
Medicare has lots of rules and regulations. The insurance companies and the State Insurance Commissioners have even more laws. The Medicare supplement 30-day free look period is one of those rules.
Medicare Supplements are called Medigap policies because filling in the gaps is precisely what they do. They fill in the gaps in Original Medicare. Supplements fill in the Part A deductible and Part B coinsurance.
You pay a monthly premium for a Medicare Supplement, and as you age and medical costs increase, the private insurance companies that provide Medigap policies raise rates.
Some companies raise rates higher and faster than other insurance companies, so you may want to change policies. There are rules around changing Medigap policies, and knowing the regulations is essential, like the Medicare supplement free look period.
Medicare Open Enrollment Rules
People often think "Open Enrollment" or "Annual Election Period," which is from October 15th—December 7th, is when you need to change your Medicare Supplement. You may change then, but it is not a particular time for that purpose. A person will still need to undergo health underwriting to qualify for the new supplement. Preexisting conditions may prevent the person from passing underwriting.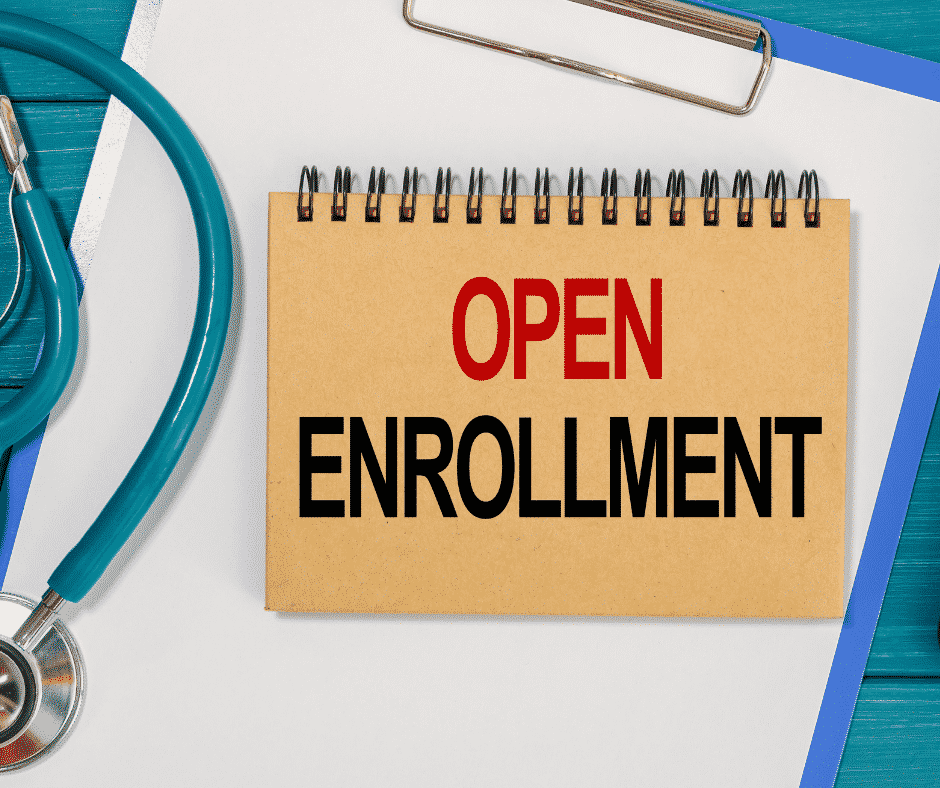 The Open Enrollment for Medicare Supplements is when you turn 65 and/or activate your Medicare Part B. During that period, you are exempt from answering health questions. The insurance company needs to offer you a supplement at the best possible rate no matter your health condition at the time.
The other time you can change Medicare Supplements is by filling out an application and answering the health questions. Most people pass underwriting, but not all. A recent heart attack, stroke, or bout with cancer is an example of why an insurance company would deny new coverage. There are other preexisting conditions that will disqualify an applicant. Of course, you can remain on your current supplement if you continue to pay premiums. Medigap policies are guaranteed renewable.
Medicare Supplement Free Look Period
When you change to a Medicare Supplement, you have a 30-day free look period. During that time, you can cancel the policy without any reason, and the insurance company must return your entire premium without question. If you have another Medicare Supplement, you may wish to continue paying the premium simultaneously. If you cancel the original plan, you may have to go through underwriting to reinstate it.
Medicare Free Look: No Fear
The free look period for a Medicare Supplement, like any insurance product, is to encourage the consumer to purchase because of less fear about changing one's mind.
There are a few other instances when someone might change to a new Medicare Supplement, and the free look period would also apply in those instances.
Guaranteed issue is when someone is coming off an employer's group health plan and already has Medicare Part A & B. You have 63 days to enroll in a Medicare Supplement without underwriting.
Another situation is enrolling in a Medicare Advantage plan for the first time. You have a 12-month window when you can change to a Medigap plan without underwriting.
Another rare situation is when an insurance company closes its Medicare Advantage plan in your service area. You are afforded a guaranteed issue opportunity for a Medicare Supplement.
Certain states have laws specific to them. You can change your Medicare Supplement on your birthday without underwriting (California, Oregon, Idaho, Nevada, Illinois, Louisiana), on your anniversary without underwriting (Missouri), and year-round without underwriting (New York, Connecticut, Massachusetts, and Washington). There is no such regulation in Nebraska or Iowa for Medicare Supplements.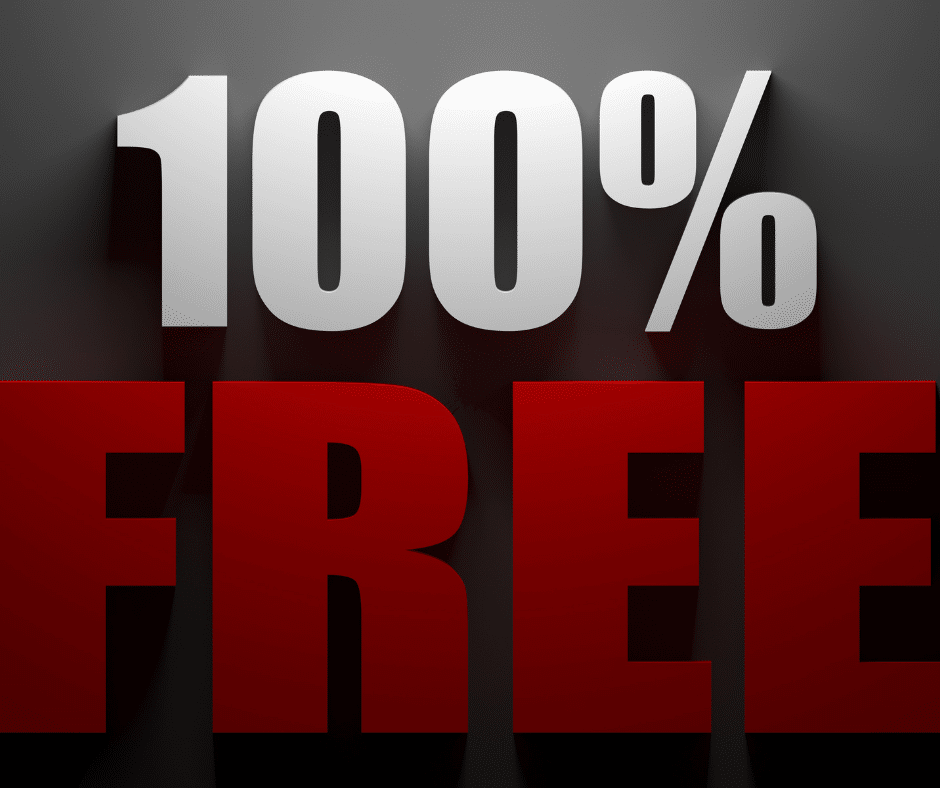 Again with any of these transitions, the Medicare Supplement 30-day free look period applies.
Over the years, I have had clients change their minds at the last minute. To change with them, the Medicare Supplement, free look period, makes the process easier and less cumbersome.
You have 30 days to look. No fear.
When people compare Medicare with Medicare Advantage, they usually mean Medicare (Original Medicare) with a Medicare Supplement and a Medicare Part D prescription drug plan versus Medicare Advantage (Part C) with prescription drugs included.
The comparison is difficult because they are drastically different, so I believe a fair side-by-side comparison is impossible. That, however, does not stop people from asking the question of which is better, Medicare Advantage or Medicare Supplement.
Medicare Is Original Medicare: Part A & B
Original Medicare is Part A for hospitals, and Part B for doctor visits and outpatient procedures. Part A has a $1,600 per event deductible in 60 days without a cap. Part B is an 80/20 split. You pay the 20% coinsurance, and there is no limit on the 20%.
Original Medicare + Medicare Supplement
To fill in the gaps in Medicare, you may purchase a Medicare Supplement / Medigap policy. Depending on where you live and the company you choose, the monthly premium can range from $100 to $200 per month. You can fill in the gap entirely except for the first $226 with a Plan G. As you age past 65, the price of your Medicare Supplement will increase.
Sometimes, your supplement may increase by hundreds of dollars. I recently had someone referred to me who was paying over $300 for her Medigap Plan G policy. She was in her mid-70s. She passed through underwriting, so we switched her to another Medigap plan at half the cost. Some people, however, cannot pass underwriting and need to remain on their high and increased Medigap policy.
Medicare Supplement + Medicare Part D PDP
Part D prescriptions drug plan (PDP) is separate from your Medicare Supplement and a separate charge. Again, the premium can range from $10 to $100 per month, with different prices for your medication copays. The key to comparing Part D plans is the year's total cost — monthly premium plus individual prescription copays.
Medicare Advantage Or Medicare Part C
Medicare Advantage (or Part C) is different. Private insurance companies take what Original Medicare does and has a maximum out-of-pocket cost cap. Original Medicare, remember, is unlimited.
Medicare Advantage breaks out each of the different services. For example, x-rays, outpatient surgeries, labs, emergency services, etc. The service is given small copays versus Original Medicare's unlimited 20%. These minimal copays add up toward the maximum out-of-pocket (MOOP). Most years, you will not reach your maximum out-of-pocket. In most years, your out-of-pocket will be $500 or less.
Medicare Advantage Has a Maximum Out of Pocket
The maximum out-of-pocket (MOOP) nationally is currently $8,300. The Omaha, Lincoln, and Council Bluffs area average around $4,500 or less for the MOOP. Some of the plans' MOOP is $3,900. Original Medicare does not cover your coinsurance or deductibles unless you make the additional purchase of a Medigap policy.
Most Medicare Advantage plans also include Part D prescription drug coverage. There is no separate charge. Most of the Medicare Advantage plans in our area are zero premium or are very low premium with prescriptions included. The prescription drug part of Medicare Advantage excludes the Part D deductible on most plans. The current Part D deductible on stand-alone prescription drug plans is $505.
The cost for Medicare Advantage with drug coverage is usually zero. Your only monthly cost is your Medicare Part B premium and possibly copays for the medications.
Over the years, Medicare Advantage copays have increased to reflect rising medical costs and inflation. The increase has been minimal, but that will change, I'm sure, in our current high-inflation atmosphere. The same will be valid for Original Medicare and Medicare Supplements.
Medicare Advantage Has Networks
Another difference that concerns people choosing between Medicare Supplement and Medicare Advantage is medical networks. This is a genuine concern in certain areas. In our Omaha, Lincoln, Council Bluffs metro area, there are principally three networks: CHI Health, Nebraska Medicine, & Methodists Health Systems. The Medicare Advantage plans in our area work with all three networks. It is a non-issue. In other places, the network system may be something to be aware of.
All the Medicare Advantage companies offer PPO (Preferred Provider Organization) options. You can go out of network to someone who accepts Medicare. You may pay more and have a larger MOOP, but there is that option.  You are not confined exclusively to the plan network.  
Also, many of the larger insurance companies offer national networks, so even within their HMO (Health Maintenance Organization) system, you may still be able to see doctors and hospitals outside your local service area and pay in-network copays.
The other difference between Original Medicare / Medicare Supplement and Medicare Advantage is preapproval. Original Medicare does not require prior authorization for most procedures and services. Medicare Advantage is the reverse. This is an unusual concern because, during all your working years, your insurance companies required prior authorization for any services of any cost or significance.
With Medicare Advantage, there is really no change. Those who do not favor Medicare Advantage put this out as a deficiency in the program. In my experience and statistically speaking, most denials in the big picture are overturned. The national average for Medicare Advantage denials is 4 percent. Those denials are usually attributed to a lack of explanation and documentation on the provider's part. The fix is usually an easy and quick remedy when the effort is put in to correct the error.
How Much Risk Do You Want to Carry?
Original Medicare with a Medigap policy and Part D prescription drug plan is the most comprehensive Medicare insurance. You have reduced risk to the lowest level. The trade-off is you pay an ever-increasing premium for the convenience of not paying copays or an expensive year when you require many medical services.
Medicare Advantage saves you a monthly premium upfront, but you will pay copays as services are required. You may even reach your maximum out-of-pocket during a challenging year. That is the trade-off.
Networks are something to consider with Medicare Advantage. That consideration should be based on a case-by-case basis, depending on your location. But with national networks and PPO plans, the network issue is not the issue it was a few years ago.
How much risk do you wish to assume, and how much do you want to budget toward healthcare? The answer to those questions is the solution to which is better Medicare Advantage vs. Medicare Supplements.
Medicare Modernization Caused Medicare Confusion
After Congress created Medicare and President Lyndon Johnson signed the Medicare program into law, insurance companies began designing and offering health plans to fill in the gaps in Medicare-covered services. Insurance companies started developing many Medigap policies to fill in Medicare Part A and Part B gaps. There were no federal guidelines or laws for Medigap policies at the time. Each state insurance department regulates the private plans within its own state. The growing number and complexity of the Medigap policies started to confuse consumers. Shopping and comparison among plans were difficult. Medicare needed the Medicare Modernization Act only a few years after the creation of Medicare.
The National Association of Insurance Commissioners (NAIC) develops rules for insurance regulation and coordinates those laws among the states.  They devised rules for the new Medigap policies that eventually were widely accepted.  In 1980, Congress established its own policy standards for Medigap plans that each state could adhere to voluntarily.  Congress finally directed the NAIC to update the model regulations for Medigap plans, and Congress enacted mandatory federal Medigap standardization requirements in the Omnibus Budget Reconciliation Act of 1990 (OBRA).  By 1992 state insurance commissioners standardized Medigap policies across the states.  Congress prohibited insurance companies from selling Medigap policies that did not conform to the new standardized Medigap insurance regulations.
The initial standardization of Medigap policies in 1992 created ten different health plans, labeled Plan A through Plan J. Congress required each plan to provide the same benefits and provisions, regardless of the issuing insurance company. In effect, the plans were identical except for the price.  The Medicare Modernization Act of 2003 enabled consumers to compare Medigap plans more easily.  The plans were limited to a smaller number with the same features and benefits.  The only variable was the price.  By reducing the number and variations of Medigap plans, the standardization reduced confusion significantly.
The Medicare Modernization Act 2003 (MMA) added two new plans, K and L, to the lineup of standard plans bringing the total available for sale at that time to 12 Medigap plans. Congress added high-deductible options to two of the existing plans (F and J).  The improvement and modernization act also included two significant changes.
Medicare Advantage Renamed & Medicare Part D Created
The Medicare Modernization Act modified Medicare + Choice and renamed it Medicare Advantage.  They also added prescription drug coverage as a new and standalone plan.  Skyrocketing drug costs devastated seniors, so the Bush administration spearheaded prescription drug plans to limit out-of-pocket costs.  (For time's sake, we will modify this discussion to only Medigap plans and discuss managed care in other blogs.)
Third Generation Medigap
The Medicare Improvements for Patients and Providers Act (MIPPA) of 2008 expressly authorized
the implementation of Medigap policy revisions adopted by the NAIC in 2008. Each state regulates all insurance within its borders.  Federal authorities pressured state insurance commissioners to adopt the NAIC changes.
The 2008 Act also introduced the "third-generation" of Medigap standardized plans. Medicare insurance companies introduced new Medigap plans and eliminated others effectively on June 1, 2010. Plans M and N increased cost-sharing features.  Medicare insurance companies stopped Plan E, H, I, and J to eliminate duplicative and outdated Medigap plans. Center for Medicare & Medicaid Services (CMS) required Medicare insurance companies to stop offering prescription drug plans in all Medigap policies.  (Those currently enrolled in discontinued plans may keep them.) CMS's changes meant that beginning June 1, 2010, the "third-generation" of standardized plans consisted of ten different Medigap plans.  Only these Medigap plans were available to purchase for new customers from that point on—including two with high-deductible options.
Latest Medigap Policy Changes
Medicare's next stage of development from the Medicare Modernization Act was the Medicare Access and CHIP Reauthorization Act MACRA of 2015.    Congress created a Medicare Quality Payment Program intended to encourage medical providers to focus on value over patient volume. Medicare Access and CHIP Reauthorization Act also included a significant change to Medicare supplement insurance options. Effective January 1, 2020, the sale of Plan C and Plan F (including the Plan F high-deductible option) policies stopped for newly eligible. "Newly eligible" means anyone who attains age 65 on or after January 1, 2020.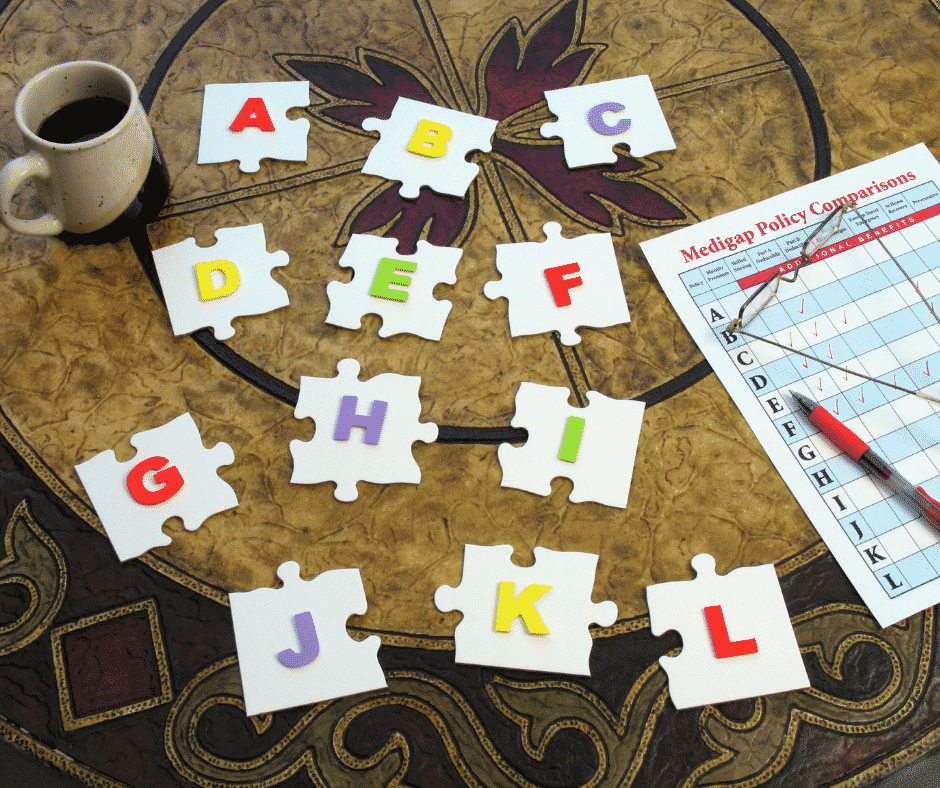 Individuals who purchased Plans C or F policies sold before January 1, 2020, are grandfathered into those plans.  Beneficiaries may keep their Plan C or F.  Those eligible for Medicare before that date may also still purchase them going forward. The eligible includes individuals who were eligible for Medicare before January 1, 2020. Medigap insurers will continue to maintain existing C and F plan policies.  Still, they may not sell a new C or F (including high-deductible F) plan to anyone who was not qualified for Medicare before January 1, 2020.  In other words, they turned 65 after January 1, 2020.
Medicare Access and CHIP Reauthorization Act of 2015 change is significant because Plans C and F are the only plans that include coverage for the Medicare Part B deductible. These plans were very popular.  Eliminating these plan options was difficult but necessary to reduce future Medicare costs by discouraging unnecessary medical services. Congress reasoned paying a small deductible, such as the Part B deductible, would prevent unnecessary medical treatment and consequently help curb waste and abuse.
Understanding Evolution and Changes Avoids Confusion
Understanding the history of the evolution of Medigap policies and the government regulations that mandated the changes is vital to avoid confusion.  Medicare beneficiaries hear about Plan F, Plan J, Plan this or that.  They don't understand why they can't get those plans.  There are fears they may lose coverage.  Medicare beneficiaries do not realize CMS grandfathered them into their Medigap F or C plans.  Awareness of Medicare's continual changes prevents people from making wrong or outdated choices about their health care.
Change is a constant.  Since its inception, Medicare has changed.  The Medicare Modernization Act and subsequent Congressional legislation have tried to keep up with the changes in healthcare, consumers' needs, and a drive for more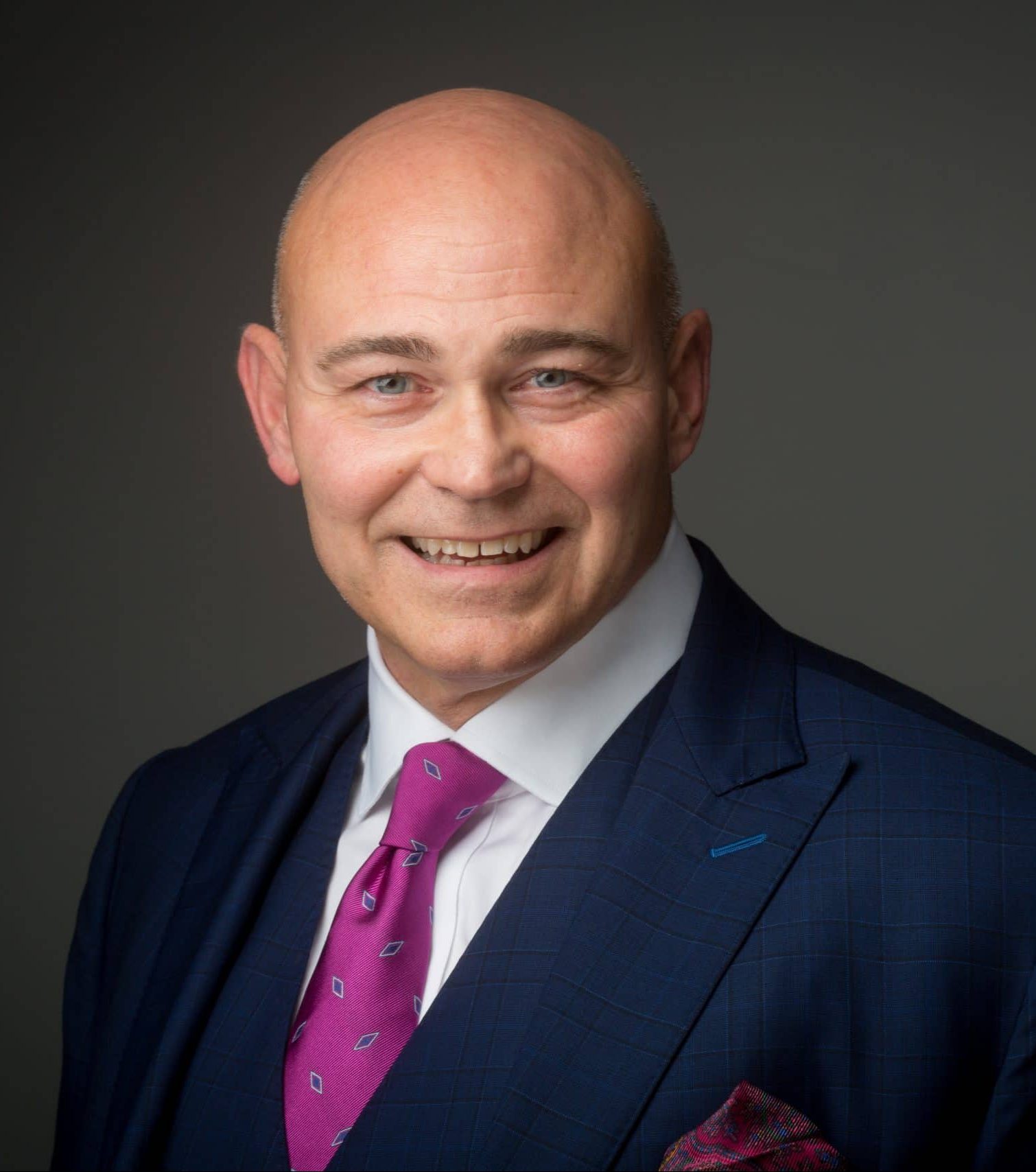 efficient and cost-effective healthcare systems.  Congress and President Johnson could not have imagined that what they started would become the complex and colossal system that cares for so many Americans today.
Mistake 1–The Cost of Medicare Supplement Plans is Different, but the Plans Are the Same
The line I hear repeatedly is 'I'm looking for the best coverage for the least amount of money.'   Here are some common mistakes consumers make when selecting their Medigap plan.
The key to understanding the cost of Medicare supplement plans is knowing the law.
Since Medicare's creation in 1965, insurance companies jumped in to fill in the gap figuratively and literally.  They designed Medicare supplements or Medigap policies to fill in the gaps in Medicare coverage.  The number and variety of Medigap policies grew exponentially which is the blessing and curse of capitalism.  The number and kind of policies were so many that it was a problem for consumers.
Consumers were confused.  They could not understand and discern the best plan and policy for their individual needs and budget.  Congress eventually went through three different legislative processes over the years to regulate Medicare, the supplements, and plans.  One of the purposes was to improve the consumer experience through simplification and consolidation.
The result is that Medicare supplements are limited to a certain number–plans A through N.  All of these plans are standardized.  They are essentially the same in their structure and coverage.  A Plan G is a Plan G.  It does not matter which insurance company offers the plan G.  It will be the same plan G, or Plan N, or Plan A, etc. with any company.
Prospective clients have a hard time believing that the cost of Medicare supplements plans is different when the coverage is identical.  They think supplements should be like other products, e.g., tires, jeans, cell phones, cars, and houses.  There should be a measurable qualitative difference to correspond to the higher price.
Medicare supplements, however, are intangibles.  They are a promise to provide a service.  Consequently, it is more difficult to create a difference with a corresponding price point.
The other incredulity is why some people pay more if the policies are all the same?  The reason is people are unaware of what I just shared, and they do not shop.  They usually go for the familiar and the big names.  It is human nature to go to what is familiar and perceived safe.

Mistake 2–Impartial Shopping the Cost of Medicare Supplement Plans
I suspect people want to shop for a Medicare supplement about as much as they want to go to the dentist to get their teeth drilled.  They do not want to do it, so they make as little effort as possible.
Some agents count on that.  They show you the most common or popular brand names.  They usually are names you are asking for anyway.
Agents do this for several reasons.  First, it is easy.  They prefer to use the same company, application, brochures, software repeatedly.  Second, they may have a preferred contract with the company that pays them or their agency more than other companies.
Sometimes this may include contest prizes, like trips for selling a certain number of policies within the year.  If an agent divides up his business among several insurance companies, it is hard to hit that quota.  That is why they stick to one company and push it.
And the higher the premium, the more the agent is paid.  That is the game of the cost of Medicare
supplement plans
Impartial & Objective
I find the best, fairest, and clearest way to show Medicare supplements is with a quoting software that puts the plans side-by-side.  The only differentiator is the price.  In descending price, I put the quotes assuming most people would rather pay less rather than more for the same coverage.
CSG Actuarial is the software company that I use.  I believe the Nebraska & Iowa SHIP offices use the same software.  It is a very robust software offering more information than most people realistically need.
The purpose of this tool is to impartially and objectively shop Medicare supplements for prospects and clients.  I show you my work.  I am not holding back any cards or favoring any companies.
Shop your supplement impartially and objectively.
Mistake 3–Company Strength
Some prospective clients ask me about the insurance company's strength.  I point to the rating agencies.  There are four principal rating agencies: Moody's, A.M. Best, Fitch, and Standard & Poors.  AM Best is probably the premier rating agency for insurance companies.  The other agencies spread out their expertise among bonds, banks, and other financial institutions and products.
The purpose of the credit rating agencies is to determine the probability a company will pay on all its obligations.
While I don't wish to discredit the credit agencies, I would like to offer some context.  Many of you may remember the Great Recession of 2008.  Up until 2007, the credit agencies were still rating the CDO's (Credit Default Obligations) as AAA.  It wasn't until after the bottom had started to fall out that the credit ratings changed.
There are some great scenes in the movie, The Big Short, where Steve Carell playing Mark Baum, asks a representative of one of the credit agencies–S&P (Standards and Poors)–why they had not downgraded the CDO's even though the defaults on the loans were through the floor.  "If we don't give the banks the ratings they want, they will go down the street to Moody's or one of the other rating agencies."
The ratings that the credit rating agencies put out are helpful, but not infallible, complete, or perfect.  Each company has a story.  I have been around for several years, so I am familiar with many of the companies.  I have worked with some, watched others, heard from other agents about some.  There are many factors that should be weighed when selecting a company with which to entrust your Medicare plan.
Mistake 4–Age & Rate Increases
The two ways an insurance company prevents itself from going broke when medical costs increase, or claims are unexpectedly higher is through age increases and rate increases.
Age increases are hard-baked into the price of the supplement.  There is a schedule that goes out a certain number of years.  As the client ages, the price goes up.
Secondly, insurance companies can increase the premiums across the board on everyone in a pool of policyholders.  Clients submit claims.  The insurance company has factored in the approximate number of claims in a particular zip code, county, region, or state.
That is the art of actuarial science.  Sometimes they are spot on.  Other times, they miss, even a great amount.  The number they are shooting for, of course, is always moving as medical costs rise due to inflation–or pandemics.
Insurance companies cannot pick out an individual or group that may cost them more because of claims.  It must be on the wider group or pool of policyholders.
Mistake 5–Understanding Customer Service
Customer service is a perennial concern.  We have all been on hold with customer service with different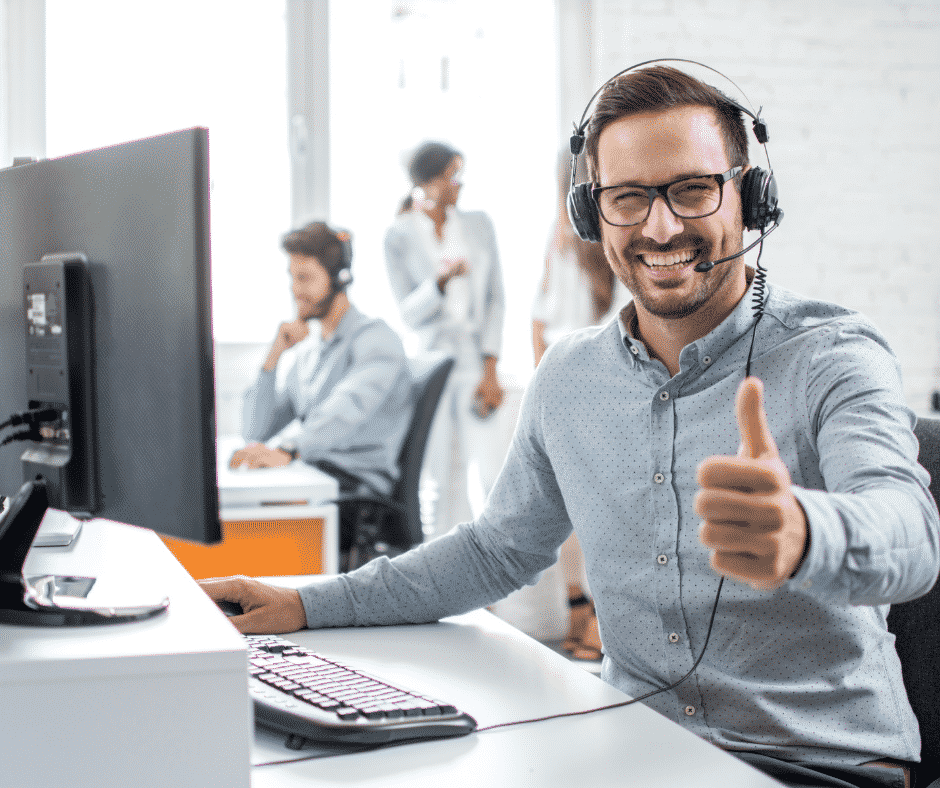 companies and had atrocious experiences.  They hang up on us after a long wait.  The customer service rep's accent is too strong to understand.  We are caught in a labyrinth of auto prompts that take us in a circle.
Medicare supplements insurance is quite simple.  If Medicare pays, the supplement pays.  If Medicare does not pay, the supplement does not pay.  It is rare for someone to need to call about bills.   Generally, then you call Medicare itself, not the insurance company.
Quality of Service
Not all companies' customer service is created equal.  The difficulty I sometimes have with clients is convincing them that one insurance company with which they had a good experience on their employer health plan is not so good on the Medicare side.
On the reverse, clients who had a negative experience with a certain insurance company on a particular plan are great when it comes to Medicare.
It is funny that people generally blame the insurance company for a bad plan when an insurance company has many different health insurance plans from which to choose.  People do not often deduce that their employer is the one who picked the plan, and if they picked a poor-quality plan–to save on employee overhead–employees may have a poor experience of healthcare from that company.
Feedback On Customer Service
One of the experiences I have had as an insurance agent is daily feedback.  That is why I am not a great fan of the SHIP programs.  SHIP is a semi-government group of paid and unpaid volunteers who help citizens with Medicare.  They are supposed to be impartial.  The problem is they do not get feedback from consumers on the advice they gave.  Policyholders are not calling them complaining when something goes wrong when procedures are denied when Medicare or the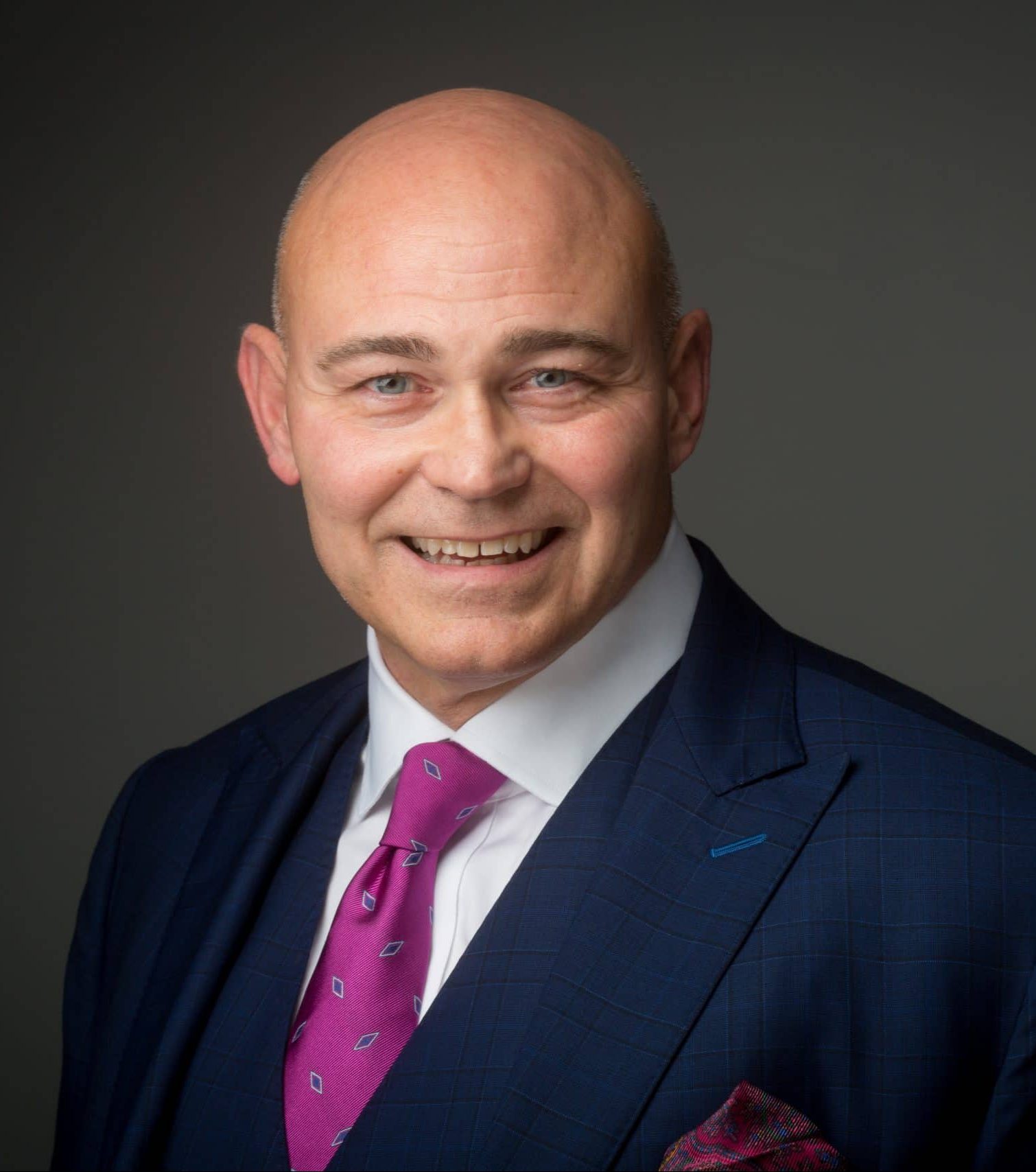 insurance companies mess something up.  No one calls them two years later to say, "I got a 15% increase to my Medigap policy with the company you suggested."  The person they talked to is probably no longer there.
Dealing with many insurance companies over time and in various situations and circumstances is important in helping consumers get a fuller context for their plan selection.
Medicare Advantage or Medicare Part C is another way to receive Medicare.  "Original Medicare" is a combination of Medicare Part A and Part B.  It is called "Original Medicare" because that was its first plan in the late 60's.  Medicare Part A was hospital insurance and Medicare Part B was added later.  It included doctor visits and outpatient procedures.  Some people call it traditional Medicare.  It became "Original Medicare" when a new form of Medicare was created–Medicare Advantage, also called Medicare Part C.  What is the advantage of Medicare Advantage over Original Medicare?
The Advantage of Medicare Advantage vs Original Medicare
Let's explain "Original Medicare" first.  Medicare Part A covers hospital stays.  The Part A has a deductible.  It is currently $1,340 for every hospital stay for the same event in a 60 day period.  If a completely unrelated event lands you in the hospital, e.g., car accident, heart attack, stroke, etc., even within the first events 60-day period, you will still pay the $1,340 deductible for those unrelated events.  That kind of deductible schedule could add up to a significant cash outlay in a year.  Likewise, Medicare Part B exposes you to a great deal of risk.    While Medicare Part B pays 80% of doctor and outpatient costs, your 20% co-insurance has no cap on it.  There is no maximum out-of-pocket.  Sky is the limit.  If you have a million dollars worth of bills under Part B, 20% is $200,000.
Maximum Out-Of-Pocket
The Advantage of Medicare Advantage is a maximum out-of-pocket.  The highest maximum out-of-pocket for Medicare Advantage plans in 2018 is $6,700.  Some plans maximum out-of-pocket are much less, depending on the area, the company, and the type of plan.  However, the easiest and clearest difference between Original Medicare and Medicare Advantage is a definite limit on what you pay out of your pocket.  Medicare Advantage has a maximum out-of-pocket.  Original Medicare does not.
Minimum Co-Payments
Each Medicare Advantage Plan has its own schedule of co-pays, deductibles, and co-insurance.  One co-pay that is standardized in all plans is the emergency room visit.  In 2018, the emergency room visit co-pay is $80.  I would rather pay $80 with a Medicare Advantage plan rather than 20% of any amount on Original Medicare.  I broke my arm a number of years ago biking.  My emergency room visit was $3,000.  The advantage of Medicare Advantage I think is an $80 co-pay rather than 20% bill–$3,000 x 20% = $600.
Part D Prescription Drug Included
With Original Medicare, you still need to get a Medicare Part D prescription drug plan, even if you don't take any medications.  Otherwise, you will be penalized when you eventually do enroll in a Medicare Part D plan.  The Part D plan is generally included in a Medicare Advantage plan at zero or little cost.  If you purchase a Part D plan, you may pay between $21–$100 per month.  The advantage of Medicare Advantage is paying zero or very little for your drug plan.
Vision and Dental
Mo
st Medicare Advantage plans have additional benefits, such as vision, dental, and over the counter items.  How would you like to get your teeth cleaned twice a year at zero cost?  That is all most people are interested in when it comes to dental usually.  They don't want to spend $50 a month on a dental plan when cleanings are all they really want or need.
Compared to Original Medicare, the advantage of Medicare Advantage makes complete sense.  It limits your maximum out-of-pocket, combines Part D at little or no cost most times, includes extra benefits, like dental and vision.  There are usually many plans in your area.  Here is Omaha there are eleven Medicare Advantage plans among five insurance companies.  You should be able to find something that fits your needs among that variety.  Call us to find out 402-614-3389.
When people arrive at the doorstep of Medicare at age 65, they are confronted with the daunting task of picking a Medicare plan.  Most people find picking Medicare plan overwhelming and confusing.
100's of Supplements to Pick From
Insurance companies offer hundreds of different Medicare supplements, Medicare Advantage plans, and Medicare Part D prescription drug plans.  Picking Medicare plan means choosing between Medicare supplements and a Part D prescription drug plan OR Medicare Advantage/Part C.  Next picking Medicare plan means choosing the plan type.  Medigap plans range from plan A through the alphabet to plan N, which doesn't include a Part D drug plan.  The drug plans can be a little simpler because you can use the Medicare tool to narrow down the selection.  The Medicare calculator bases the plan selection upon the prescriptions you enter into the system.  The calculator picks the Medicare Part D plan that will cost the least in total costs for you.  On the other side, Medicare Advantage plans consist of a wide variety of co-pays, co-insurance, deductibles, and maximum out-of-pocket costs and amounts that may or may not include a Part D plan.
Foreign Language of Medicare
Medicare itself is like a foreign language of Part A, Part B, and Part D with rules around enrollment that includes penalties when you do not comply.  The Medicare.gov website is meant to be helpful, but the shear amount of information, jargon, legalese makes it a barrier to entry rather than a door.  Even the Medicare handbook is hundreds of pages.  Its size makes the evaluation of information almost impossible.
The Pain of Picking Medicare Plan
As a consequence, picking a Medicare plan is a frustrating and painful process for people.  That is why I take people through a 3-step process.  1.) There is a brief, foundational explanation of Medicare and how it works.  2.) Look at ALL of the plans, but in an organized and ordered fashion.  The first step helps you evaluate the plans.  I share the story behind each company from my fifteen years of insurance experience because each company has a history in the market.  3.) I find out about you.  Everyone is unique.  Some people are risk takers.  Others are not.  Some have health concerns that are foremost of mind.  Others do not have any.
Logical Process
The logic of the process enables people to narrow down choices and make the best one for them.  I ask questions as we go along.  Test and probe.  Explain aspects of the plans as we go through each.  Constantly test for understanding.  So the process of picking a Medicare plan becomes clearer as we move through it.  I generally meet with people twice.  The first time is usually months before they can do anything.  There is no pressure to make a decision or 'buy right now.'  Clients have time to think, collect more information, verify what they've learned, talk with confidants.  The next time we get together is to review with updated information.  That is the time for picking a Medicare plan.  By then you are comfortable and confident with your decision because your decision is well informed.  It is logical.  The decision is made over time without pressure.  You know what you are doing when you pick your Medicare plan.
If you would like to go through this process, there is not cost or obligation.  Call 402-614-3389 to find out more.
We've all experienced that less than happy holiday vacation spent ill. What's worse is getting sick abroad and worrying about Medicare insurance coverage. If you're planning a winter getaway, check out and share our healthy Medicare travel tips to ensure your vacation goes off without a hitch.
Prevention
Whether you're going foreign or domestic, Medicare travel tip #1.  Always research your destination. Even learning about a stomach bug going around could help save your trip. Also be sure to take a look into potential health facilities by contacting the U.S. embassy in the country you're going to visit or by getting help from your hotel. Know and have the contact information for the hospitals and urgent care centers that could be available to you during your trip.
Common Traveling Illnesses
Important Medicare travel tips is to know what to avoid on your trip. Here are some common illnesses you can bring back from your vacation:
You can read up on what to specifically watch out for depending on where you're going on the travel section of the CDC website.
Check Your Coverage
Compare Plans and Explore Your Options
Your health coverage will vary depending on your Medicare plan. Original Medicare will usually only provide coverage within the U.S. Some Medigap plans have travel coverage. Some Medicare Advantage Plans may as well, but you'll have to check your specific plan.
If you need some help navigating your Medicare coverage options, our agents can help and are available all year-round.
Doctor Knows Best
Before traveling, meet with your doctor to have a check-up, talk about any health concerns you may have, if you'll need any vaccinations, etc. Your physician should be able to inform you on any must-know health concerns in regards to wherever you're going.
Pack Smart Most Important of Medicare Travel Tips
Pack weather-friendly, and don't forget your necessary prescriptions and medications in your carry-on luggage. That is the most important of Medicare travel tips.  If you're traveling by car, keep your meds in an easy-to-access designated location. If you have any special medical supplies that you need to use, get a note from your doctor that explains why you need them. It's better to be safe than sorry!  If you need help thinking through these Medicare travel tips or you want to invest in travel insurance, give us a call at OmahaInsuranceSolutions.com 402-614-3389
---
With these tips, you should be enjoying your vacation in no time. Happy travels!
Medicare Advantage Growing
Medicare Advantage or Medicare Part C is an alternative to traditional or original Medicare.  While the majority of Medicare beneficiaries are still on original Medicare, Medicare Advantage has grown to 31% of all Medicare beneficiaries, which is triple the number from only twelve years ago.  In Nebraska the number of Medicare beneficiaries in a Medicare Advantage plan is 12% and growing each year.  The percentage would be much higher if Nebraska had a higher population density.  The success of the Medicare Advantage plans depends upon concentrated pools of beneficiaries which is a challenge because the majority of Nebraska is rural.  Though Medicare Advantage is growing, consistent concerns continue to arise.  People may wish to consider something to backup Medicare Advantage.
Backup Medicare Advantage
Medicare Advantage is "a type of Medicare health plan offered by a private company that contracts with Medicare to provide you with all your Part A and Part B benefits."  The co-pays, deductibles, co-insurance is set up differently from original Medicare.  Like original Medicare, there are co-pays, deductibles, and co-insurance.  While many Medicare beneficiaries chose to backup their Medicare Part A and Part B with a supplement, most people on Medicare Advantage plans chose not to purchase any additional insurance.  They don't backup Medicare Advantage.  The reasons may be because co-pays are minimal.  Medicare Advantage also has a maximum out-of-pocket where original Medicare does not.  Still, people on Medicare Advantage do have concerns about serious illness and possible large co-pays, such as from a hospital stay.  They may wish to backup Medicare Advantage, but they don't know how.
Cover Co-Pays and Deductible
A possible solution to backup Medicare Advantage would be to add an indemnity plan.  Indemnity plans are not health insurance.  They are insurance plans that reimburse clients for certain specified events.  For example, insurance company ABC will pay $500 each day you are in the hospital for a total of ten days.  The money paid is to the policy holder to use as he or she wishes, not to the hospital or another insurance company.  Indemnity plans may pay for skilled nursing stays past the 21st day when the co-pay is added.  A stroke could require prolonged stays in a nursing home.  A skilled nursing facility co-pay from day 21-57 could be as high as $160 per day.  Most indemnity plans have options for cancer treatment too.  The indemnity plan could reimburse several hundred dollars per treatment to compensate for high co-pays or just present a one-time lump sum, such as $5,000 or $10,000 for an occurrence of cancer.
Indemnity plans could be a nice way to fill in the gaps to a Medicare Advantage plan, and they could be a great addition to Medicare supplements or health plans in general.  Medicare and health insurance only pays for medical cost that are incurred from approved medically necessary treatments.  Heart attacks, strokes, and cancer come with many other non-medical expenses.  You may need assistance at home after a stroke that neither Medicare or your health plan cover.  Transportation to doctors' offices are an expense because you cannot safely drive.  Wages are lost when your illness prevents you from going to work.  Health care costs go beyond the doctor and hospital bills.  Indemnity plans may help off set the losses due to illness.
Health insurance is like a puzzle.  There are many pieces and different sizes.  They can be put together in a multiplicity of ways.  They best way to put the puzzle together is to get all the pieces out on the table and see what fits together the best.  If you have gone the way of Medicare Advantage, it may be beneficial to backup your Medicare Advantage plan.  We can help you see how the puzzle works at Omaha Insurance Solutions 402-614-3389.

Medicare Changes Part B Deductible
Medicare changes came out in December.  The Medicare changes Part B deductible was an increase.  The Medicare Part B deductible for 2016 was $166.  The 2017 Part B deductible is $183.  While the $17 increase is small in dollar terms, it was a 10% increase.  That's big! 
Part B Deductible
What is the Medicare Part B deductible?  Medicare Part A and Part B have various deductibles and co-insurance costs that you pay.  While Medicare covers the majority of medical cost, you have some significant responsibility, especially if there are frequent and/or high dollar medical need.  Part B covers doctors visits and outpatient procedures, which is everything other than the hospital.  Medicare will cover 80% of those costs.  Your portion is 20%, but before the 20% starts, you have an annual deductible.  The key to the Part B deductible is that it is an annual deductible.  You pay the Part B deductible only once per year, which is different from the Part A hospital deductible.
Plan G Vs. Plan F
Medicare Supplement Plan G is becoming the most popular supplement plan available.  Plan G covers all the Medicare Part A deductibles and Part B co-insurance EXCEPT the Medicare Part B deductible.  You pay that directly to the provider after the Medicare discount.  Once that is satisfied for the year, you pay nothing else out of pocket.
You may ask, 'why don't I do Plan F where the Part B deductible is also covered?'  If you were on a Plan F, your monthly premium would include the cost of the Part B premium and the increase.  You also would pay a substantial fee to the insurance company for them to write the check for $183 for you.  By being on Plan G as opposed to Plan F, you avoid the sizeable annual increase and the additional fee for paying the Part B deductible.
While the Medicare changes Part B deductible was not large in dollar terms, the reality is the cost of Medicare will continue to rise along with all medical costs.  It is important to have an agent who can help you understand your plan and find the plan that best fits your needs at the lowest cost.  Give us a call at 402-614-3389 for a free evaluation.

What is Medicare?  A basic question.  Or rather, why should anyone care about Medicare?   The reason people should care is that most bankruptcies are medical bankruptcies.  In other words, if you wish to protect your retirement nest egg from bill collectors, Medicare is important to know about.  There are few things that are more disturbing than a pile of medical bills sitting on the kitchen table.  The golden years could be tarnished with worrying about actual or potential medical expenses.  Medicare–if implemented proper–will protect you from a potential catastrophe.  It is critical for people entering into retirement to understand what is Medicare.
What is Medicare?
Medicare is a Federal health insurance program for people who are 65 and older (or on Social Security disability).  It began in 1965 when President Johnson signed it into law.  It was designed to provide medical covered to the elderly at a reasonable price.  In 1965, few people had health coverage once they stopped working.  As a result, many seniors fell into poverty because of burdensome medical expenses.  Medicare was a solution to a national problem.
Medicare is divided into two parts: Medicare Part A and Medicare Part B.  Medicare Part A has everything to do with the hospital.  It doesn't cost anything because you paid for it during your working years.  It was one of the deductions in your payroll taxes.  Medicare Part A covers a 100% of the medical expenses incurred in the hospital, but there is deductible that many people are not aware of.  The Medicare Part A deductible is currently $1,288.  This is NOT an annual deductible.  It is a deductible per benefit period, and a benefit period is 60 days.  So each event has a deductible, and the time for the event is 60 days.  In other words, you could have multiple events and pay multiple deductibles because the event is not limited to just a 60 day period.  Each new event, even if it overlaps with another event, has its own 60 day timeline.  While rare, it could happen, and probably more importantly, you could pay the Part A $1,288 deductible more than once in any given year.
Medicare Part B, however, does cost something.  For most people going on Medicare and Social Security in 2016, the Medicare Part B premium is $121.80 per month.  It is generally taken out of your Social Security check.  Medicare Part B covers doctors' visits and outpatient procedures, such as X-rays, blood work, emergency room visits, etc.  Medicare Part B covers 80% of the cost.  Your portion is 20%.  The 20% coinsurance, however, is unusual.  There is no cap.  There is no maximum out-of-pocket.  Most group plans you were ever on probably had a maximum out-of-pocket.  It may have been $1,000, $2,000, even $10,000, but at some point, you stopped paying and the insurance company covered everything.  Medicare Part B does not have that, so 20% of a big number will be a big number.  You keep paying your 20% coinsurance as long as the bills come in.
These are the basic building blocks to what is Medicare.  You must understand Medicare, Medicare Part A, and Medicare Part B to understand the rest that follows.  In the next blogs and videos, we will cover how to get Medicare, how to cover the Part A deductible, and how to fill the unlimited 20% gap in Part B coverage.