Additional benefitsCategory:
Finding a Medicare approved chiropractor can be a daunting task, especially if you're dealing with chronic pain or a specific condition requiring specialized care. Knowing where to turn for effective treatment is crucial. That's where our comprehensive guide comes in, dedicated to helping you navigate the world of Medicare approved chiropractors near you with ease.
In this article, we'll walk you through the process of finding local chiropractors near you who are covered by Medicare. You'll learn about the specific criteria that chiropractors need to meet to be Medicare approved, ensuring you receive the best chiropractic care near you.
We'll also provide tips on finding chiropractors in your area who accept Medicare, saving you valuable time and energy. From understanding Medicare coverage for chiropractic services to reviewing online directories and seeking referrals, we'll cover it all.
Whether you're new to Medicare or simply need a chiropractor who accepts this insurance, our guide will equip you with the knowledge and resources necessary to make informed decisions about your chiropractic care. Stay tuned for valuable insights and expert advice in the pages ahead.
Understanding Medicare Coverage for Chiropractic Services
Medicare coverage for chiropractic services can be complex, and it's essential to understand what is and isn't covered before seeking treatment. Chiropractic care falls under Medicare Part B, which covers medically necessary services and preventive care.
To be eligible for Medicare coverage, chiropractic services must meet specific criteria. Firstly, the treatment must be considered medically necessary, meaning it is aimed at diagnosing or treating a specific health condition. Additionally, the chiropractor must be a Medicare approved provider, and they must accept assignment. This means they agree to accept the Medicare approved amount as full payment for their services.
The process with Medicare Advantage plans is similar to Original Medicare.  Each plan must approve the chiropractor to be in the network.  There is a credentialing process providers go through to be accepted into the plan's network.  As part of the acceptance, they agree to the plan's payment amounts.
It's worth noting that Medicare only covers manual manipulation of the spine to correct a subluxation. Other services, such as acupuncture or massage therapy, are not covered under Original Medicare. Some Medicare Advantage plans may cover additional benefits, like acupuncture.  Understanding these limitations will help you make informed decisions about your chiropractic care and plan.
The Importance of Choosing a Medicare Approved Chiropractor
Choosing a Medicare approved chiropractor is crucial for several reasons. Firstly, it ensures that the chiropractor meets the necessary standards and qualifications Medicare sets. This gives you peace of mind, knowing you're receiving care from a
professional vetted by a trusted authority.  That is for those who are on Original Medicare, which is Medicare Part A and Part B.
Medicare Advantage plans are managed care plans.  The insurance company that runs the Medicare plans contracts with networks of doctors, health networks, hospitals, other healthcare facilities, and health professionals, like chiropractors.  Each company and Medicare plan has its own vetting process called credentialing.
Secondly, choosing a Medicare approved chiropractor or in-network provider ensures that your services will be covered by Medicare or the particular Medicare Advantage plan in your area. This is particularly important if you're relying on Medicare or Advantage plans to help with the cost of your chiropractic care. By selecting an approved provider, you can avoid unexpected out-of-pocket expenses.
Lastly, Medicare approved chiropractors have experience working with Medicare patients and navigating the complexities of billing and reimbursement. This means they are well-equipped to handle the administrative aspects of your care, allowing you to focus on your health and well-being.
How to Find Medicare Approved Chiropractors Near You
Finding Medicare-approved chiropractors in your local area is easier than you might think. Here are a few tips to help you get started:
Use the Medicare.gov Physician Compare tool. This online directory allows you to search for chiropractors in your area who accept Original Medicare. Simply enter your location and select "chiropractor" as the specialty to find a list of Medicare approved chiropractors near you.
If you are on a Medicare Advantage plan, you can do the same with any of the insurance companies that sponsor a Medicare Advantage plan.  The three largest plans in the Omaha, Lincoln, and Council Bluffs metro areas are United Healthcare, Aetna, and Humana.   Go to their provider search tools on the plan website or downloadable their app on your phone.  You can find all the chiropractors near you who accept the plan in order of distance from
you.
Check with your primary care physician. Your primary care physician may be able to recommend chiropractors who accept Medicare. They can provide valuable insights based on their knowledge of your medical history and specific needs.
Ask for referrals. Reach out to friends, family, or colleagues who have received chiropractic care with Medicare coverage. They can provide recommendations and share their experiences, helping you make an informed decision.  Then check the chiropractor on one of the provider search tools.
Factors to consider when selecting a chiropractor
When selecting a chiropractor, there are several important factors to consider. These include:
1. Qualifications and credentials: Ensure that the chiropractor is licensed and has the necessary qualifications to provide chiropractic care. This includes checking their educational background, certifications, and any additional training they may have undergone.
2. Experience: Look for a chiropractor with experience treating your specific condition or dealing with similar cases. This can help ensure they have the expertise necessary to provide effective care.
3. Communication and bedside manner: A good chiropractor should communicate effectively, listen to your concerns, and make you feel comfortable throughout the treatment process. Pay attention to their communication style and how well they address your questions and concerns.
4. Treatment approach: Chiropractors may use different treatment approaches, so finding one whose approach aligns with your preferences and needs is important. Some chiropractors may focus on manual adjustments, while others may incorporate additional therapies or techniques.
By considering these factors, you can select a chiropractor who not only meets the Medicare-approved criteria but also aligns with your specific needs and preferences.

Medicare Billing & Reimbursement for Chiropractic Services
Understanding Medicare billing and reimbursement for chiropractic services can be complex. Medicare typically covers 80% of the Medicare approved amount for chiropractic services after you have met your annual deductible. This means you will be responsible for the remaining 20% as well as any applicable copayments or coinsurance.  Medicare Supplements will fill in the gaps with Original Medicare.  Medicare Advantage plans will probably have specific copays.
To ensure proper billing and reimbursement, it's crucial to choose a chiropractor who accepts assignment. This means they agree to accept the Medicare-approved amount as full payment for their services. If the chiropractor does not accept assignment, you may be responsible for paying the difference between the Medicare-approved amount and their actual charges.
If on a Medicare Advantage plan, make sure he accepts that particular plan.  Again consult the provider search tool the plan provides and/or ask the provider.
It's also important to keep in mind that Medicare has specific documentation requirements for chiropractic services. The chiropractor must provide documentation that supports the medical necessity of the services provided. This documentation is crucial for proper billing and reimbursement.  When clients call me complaining a service was denied, mistakes, lack of documentation, or incorrect billing codes are the usual reason.  The medical office needs to correct any errors to receive approval and payment.
Common Misconceptions about Medicare Coverage for Chiropractic Care
There are several common misconceptions about Medicare coverage for chiropractic care. It's important to debunk these misconceptions to ensure you clearly understand what is and isn't covered. Here are a few common misconceptions:
1. Chiropractic care is covered without restrictions: While Original Medicare and Medicare Advantage plans do cover chiropractic care, it is subject to specific criteria. The treatment must be medically necessary and aimed at correcting a subluxation of the spine.
2. All chiropractors accept Medicare, and all insurance companies offer Medicare Advantage.  Not all chiropractors accept Medicare or every Medicare Advantage plan in the area. Verifying that the chiropractor you choose is a Medicare-approved provider and in the network is vital.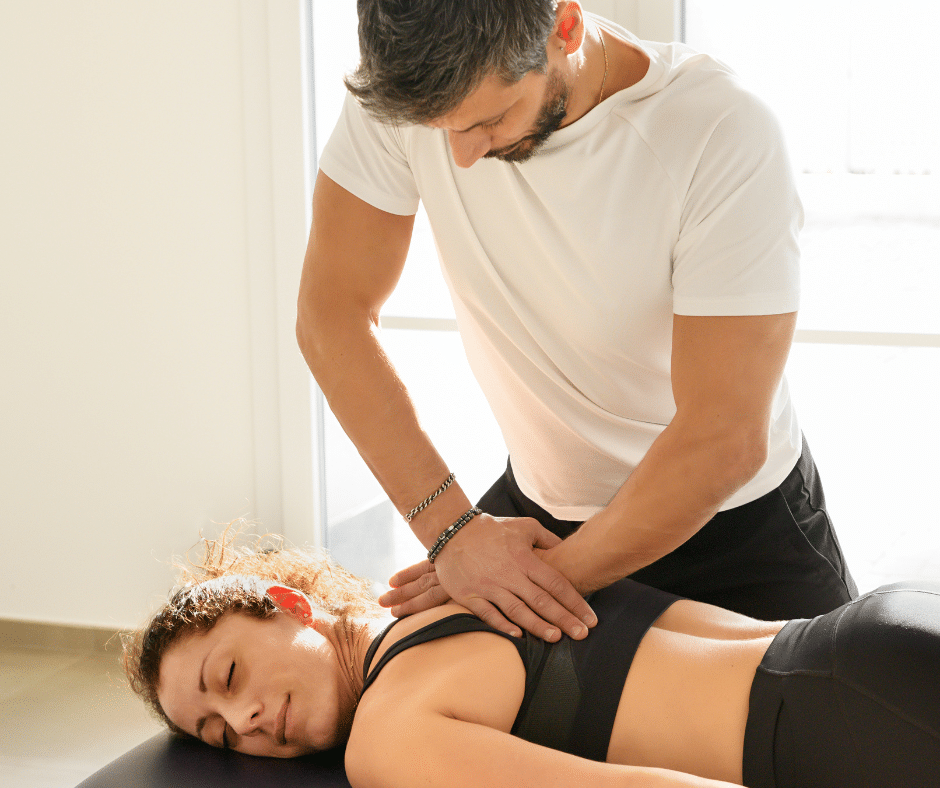 3. Medicare covers all chiropractic services: Medicare only covers manual manipulation of the spine to correct a subluxation. Additional services, such as acupuncture or massage therapy, are not covered by Original Medicare.
By understanding these misconceptions, you can make informed decisions about your chiropractic care and avoid unexpected expenses.
The Bottomline: Take Control of Your Healthcare with Medicare Approved Chiropractors
Navigating the world of Medicare-approved chiropractors doesn't have to be overwhelming. With the information and resources provided in this guide, confidently search for chiropractic care that meets your needs and is covered by Medicare near you.
Remember to understand the specific criteria for Medicare coverage, choose a Medicare approved chiropractor, and ask the right questions during consultations. By staying informed and utilizing available resources, you can take control of your healthcare and receive the quality chiropractic care you deserve.  We can help you sort through the confusion at Omaha Insurance Solutions.  Give us a call at 402-614-3389 to speak with an experienced and licensed insurance agent professional.
Whether seeking relief from chronic pain or improving your overall well-being, Medicare approved chiropractors near you are here to help. Take the first step towards better health by exploring your options and finding a chiropractor who meets your needs. Your journey to wellness starts now.