Nursing Home Coverage in Medicare Advantage Plans Explored
How Does Medicare Advantage Work In Nursing Homes?
Taking care of our loved ones is always a top priority, especially regarding their health and well-being. For many seniors, nursing home care is necessary as they require specialized medical attention, like intense physical & occupational therapy and speech-language pathology. In such situations, it's crucial to understand the nursing home coverage options available in Medicare Advantage plans.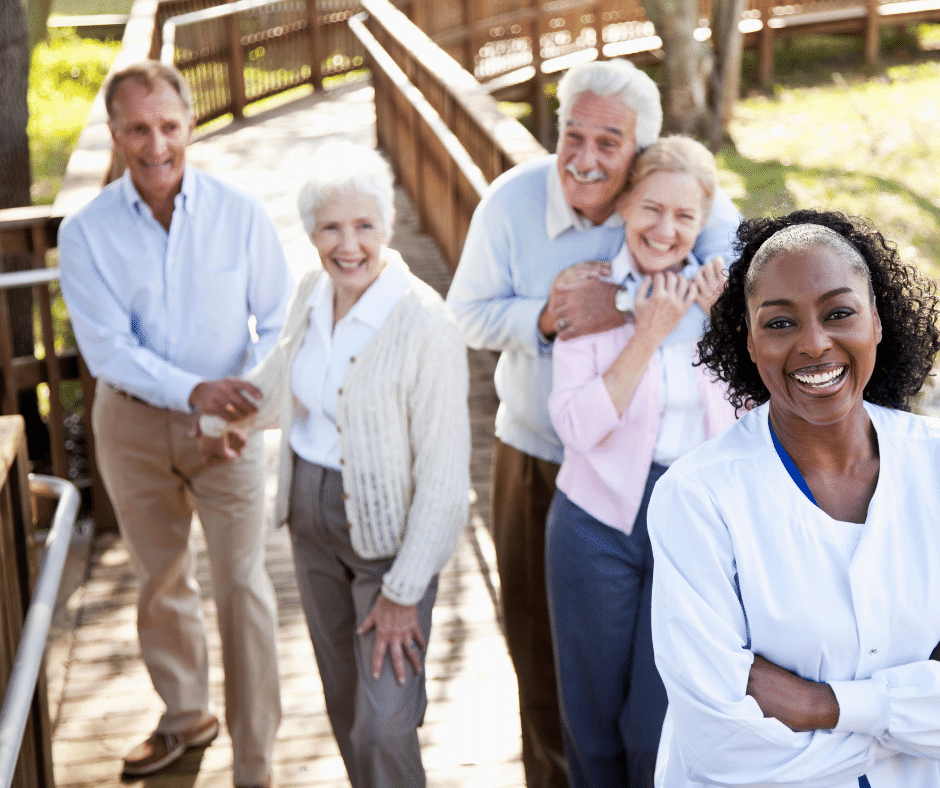 Medicare Advantage plans offer all that Original Medicare (Part A & Part B) offers but through a private insurance company. The insurance companies that are the biggest underwriters of Medicare Advantage are United Healthcare, Humana, Aetna, and Blue Cross. Medicare Advantage plans must offer at least as much as Original Medicare but often offer even more. Nursing home care (the proper term is skilled nursing) is essential to Medicare Advantage. Exploring the different options among the various plans is critical.
This article will delve into nursing home coverage in Medicare Advantage plans, helping you make informed decisions about your loved one's care. We will explore the different types of nursing home services, eligibility requirements, and potential limitations or restrictions. Whether you're just considering nursing home care or actively searching for the right plan, this article will provide valuable insights to ensure you find the best solution for your loved one's needs.
Understanding Medicare Advantage Plans Options
It seems like every year, I get at least one phone call from someone who has moved into a skilled nursing facility.  "You sold me the wrong Medicare plan!"
They discover there is a gap in what they want and what Medicare provides.  Sometimes billing personnel share misleading, incomplete, or incorrect information to fuel emotion and frustration.
Medicare Advantage plans are required by CMS (Center for Medicare & Medicaid Services) to cover all the services that Original Medicare covers. However, they can offer additional benefits such as prescription drug coverage, dental and vision care, and fitness programs. These plans may also have rules, costs, and restrictions that differ from Original Medicare. It's important to carefully review the details of each plan to understand the specific nursing home coverage options available.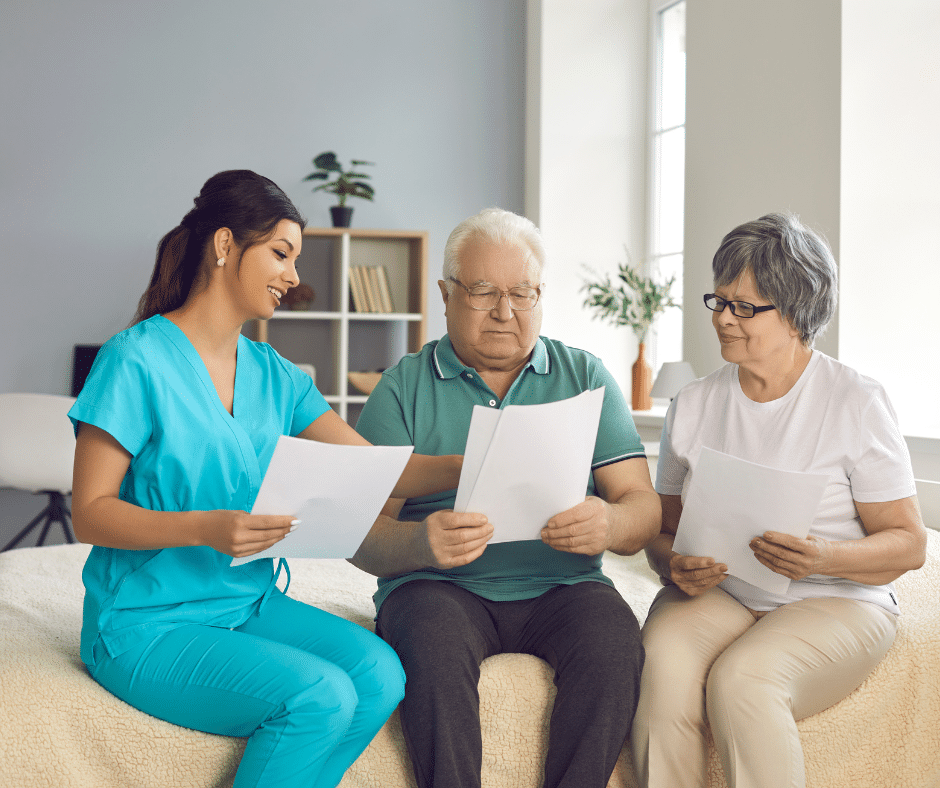 What Is Nursing Home Care & Why's It So Important?
Nursing home care, also known as skilled nursing facility (SNF) care, is provided to individuals with a medical condition requiring round-the-clock nursing care. The patient may also need assistance with activities of daily living, such as, help with bathing, dressing, and eating. Their complex medical needs prevent them from being safely cared for at home or in an assisted living facility. SNF provides a safe and supportive environment where seniors can receive the care they need to improve their health and quality of life.
Nursing Home Care vs. Home Healthcare
Home healthcare, which is an alternative to residence in a skilled nursing facility, would not be an adequate solution in some cases because patients would not be able to get the necessary therapy in a timely manner, with the same intensity, and in a safe environment. Their home lacks the equipment and personnel to ensure their therapy is conducted safely and with enough frequency.
Each Medicare Advantage plan may cover nursing home care differently. Some plans may provide full coverage for certain days in a skilled nursing facility, while others may require a copayment or coinsurance for each day of care. It's essential to review the specific details of each plan to understand the coverage options available.
How Long Does Medicare Pay?
Original Medicare covers skilled nursing facility care at 100% for the first 20 days. Days 21-100, the copay is $200 or more. Of course, if you purchase a Medicare supplement for an additional premium, you can fill in some or all of that gap.  Premiums in the Omaha, Lincoln, & Council Bluff metro area are around $100-$175 for 65-year-olds.
Medicare Advantage plans vary in the extent of their coverage. I'm always surprised how quickly people pass over the skilled nursing facility section of the benefit highlights in the Medicare Advantage plan's outline of coverage. I think the assumption is they will never be in a nursing home.
One Medicare Advantage plan in our area covers the first 20 days at zero copays. Days 21-40 (or 19 days) are $196 per day. On day 41, the copay returns to zero on that plan until day 100. Another Medicare Advantage plan in our area covers the first 20 days at zero, but day 21-100 is $196 for the entire period. The second plan has some other very enticing benefits, but that is a huge hole in coverage.
Differences like that are certainly worth considering more than other benefits like dental and vision, even if those benefits are richer. A skilled nursing facility stay can significantly dent one's pocketbook.
What Is Home Healthcare?
In addition to coverage for skilled nursing facility care, Medicare Advantage plans also offer home health care services. Home healthcare is the alternative to skilled nursing facility care or the logical progression from skilled nursing.
Home healthcare is, as it says, care in the home. Physical and occupational therapists come to the home. Speech pathologists perform therapy in the home. Wound nurses come to the home to change dressings.
Home healthcare is less intense. For example, in home healthcare, a patient would get by seeing a therapist thrice a week for an hour versus three hours daily in a skilled nursing facility. The person's illness does not require custodial care, like bathing, dressing, and feeding, during the treatment process. She is independent enough to carry out these activities on her own or with the assistance of a family member.
Home healthcare is also less expensive, so it may be chosen over skilled nursing care in a facility. The high cost of SNF is why the flow is to get the patient home and out of the skilled nursing facility as soon as adequate progress is made.
Qualifying Criteria for Nursing Homes in Medicare Advantage
Individuals generally need to meet specific criteria to qualify for nursing home coverage in a Medicare Advantage plan, as well as Original Medicare. This includes a qualifying hospital stay, where they are admitted for at least three consecutive days as an inpatient before being transferred to a skilled nursing facility. In addition, individuals must require skilled nursing care or therapy services daily. It is important to understand the purpose of a skilled nursing facility is not nursing home care. The SNF is not a place of convalescence after surgery or a traumatic event. SNF is for intense therapy; the term ends when the therapy ends or can be continued as an outpatient.
Limitations & Restrictions on Nursing Homes in Medicare Advantage
While Medicare Advantage plans may offer coverage for nursing home care, it's important to be aware of any applicable limitations or restrictions. For example, the plan may require prior authorization to continue treatment beyond twenty days. Patients and/or family members often want the nursing home stay prolonged. The plan, however, will not approve any more days because the person has completed the treatment or has reached a plateau in her recovery.
This can cause distress because the person is not ready to be alone at home. Their home is not adequately equipped with ramps or lifts. No one can attend to the patient without significant expense or inconvenience during her continued recovery.
Medicare Advantage plans are managed care plans. They carefully monitor treatment following Medicare's criteria. The point is to protect from waste or abuse of the limited resources from the Medicare trust fund while also providing the proper care.
Medicare Advantage Is Bad Insurance
In my experience, this situation is exasperated when SNF billing personnel complain to patients and their families that Original Medicare is not as strict as the Medicare Advantage plans in monitoring and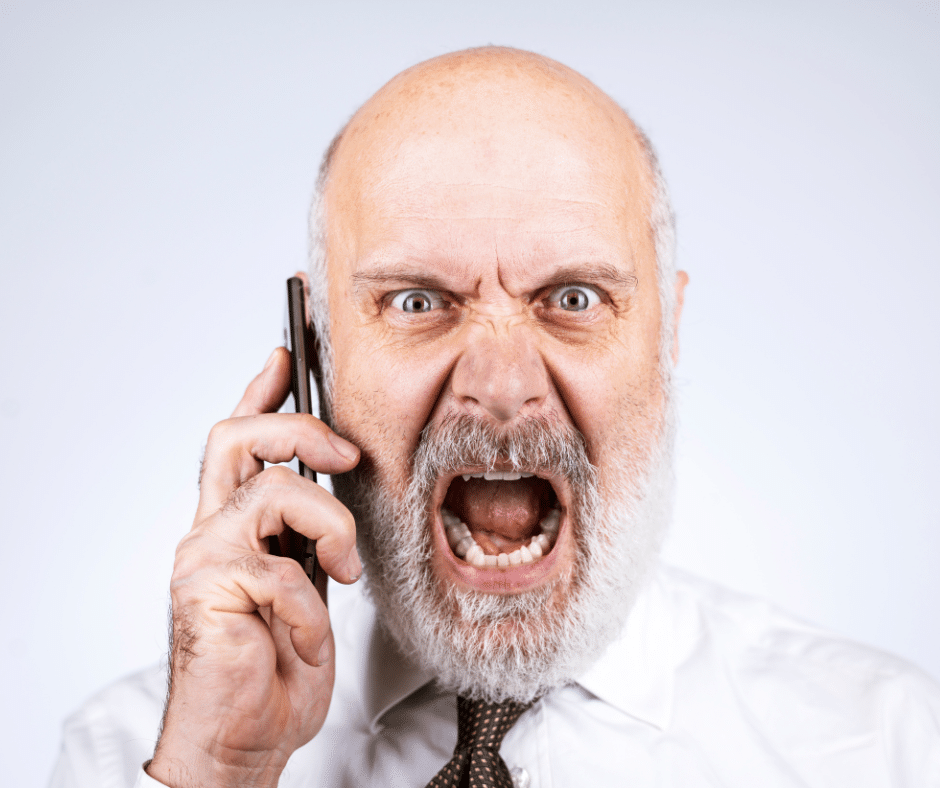 restricting treatment. I probably get this phone call once a year.  "You sold me the wrong Medicare plan!"
Patients and families are already in extreme distress because of the medical situation of their loved ones. I find it cruel and unprofessional to burden the family with medical billing challenges, mainly because nothing can be done to change the immediate circumstances of their insurance.
Skilled Nursing Facilities are also far from impartial and unbiased.  Their monetary gain is significant if they can keep patients for the full 100 days and bill for therapy versus only 20 or even 30 days.
The reality is therapy has come to an end. The patient can be cared for at home, and treatment may continue with home healthcare. Medicare is health insurance and is not designed for caretaking, food preparation, maid service, and companion care.
People, however, observe that nursing homes are full of people who are cared for in this manner. Those individuals pay for that custodial service out of their own pocket or have long-term care (LTC) insurance. Or they are indigent and on state Medicaid. The citizens then of the county where they reside are paying the monthly rate.
Tips for Choosing the Right Medicare Advantage Plan for Nursing Home Coverage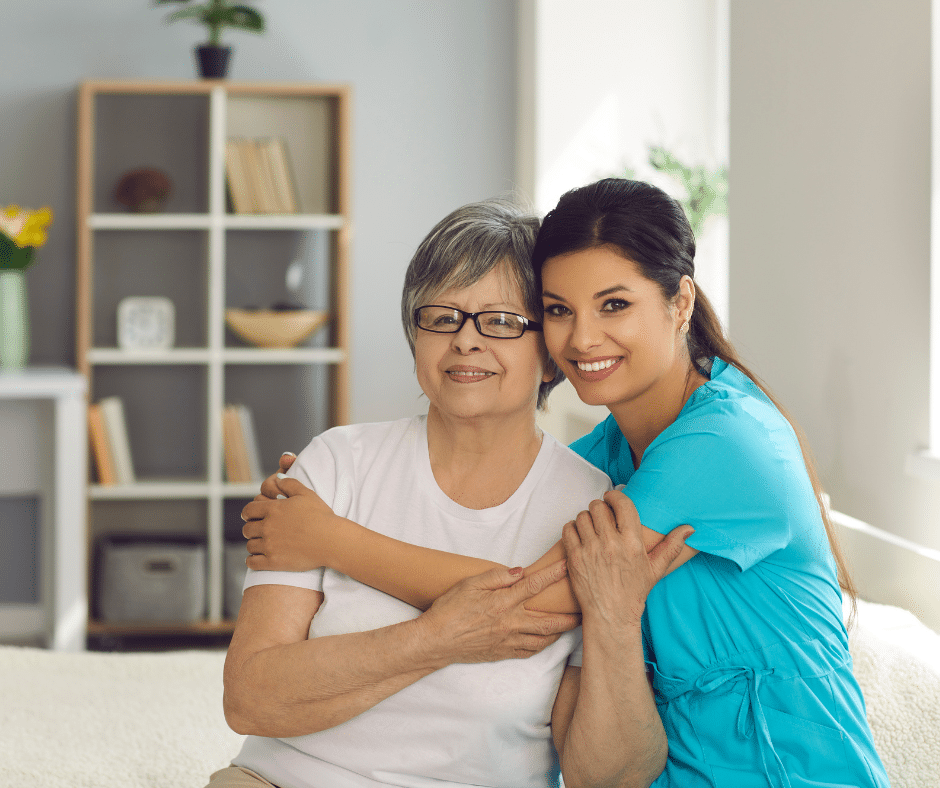 If you choose to go the direction of Medicare Advantage instead of Original Medicare with a Medicare Supplement, understanding the place of nursing home coverage in a Medicare Advantage plan is important.
Here are some tips to help you navigate the process:
1. Consider the specific nursing home coverage options offered by each plan. What are the copays for which days?
2. Review the costs associated with nursing home care in each plan. We have 22 Medicare Advantage plans in the Omaha, Lincoln, and Council Bluffs areas. Put them side-by-side.
3. Research the network of skilled nursing facilities covered by each plan. Have the agent look up the skilled nursing facilities you would be most interested in. Make sure they are in the network.
4. Consider the reputation and customer satisfaction ratings of the insurance companies offering Medicare Advantage plans. Medicare has a star rating system: 5-star is best; 1-star is worst.
5. Look at ancillary insurance products that may fill in the gaps that Original Medicare or Medicare Advantage do not cover, like Long-Term Care; Home Care; Cancer, Heart Attack, and Stroke policies.
6. Consult with an independent and impartial insurance agent who can act as a broker for both Medicare Advantage plans in your area as well as Medicare Supplements.
The Bottom Line: Making informed decisions about nursing home coverage in Medicare Advantage plans
All insurance, even Medicare, has rules, limitations, and restrictions.  Healthcare, especially when it comes to critical illness, is expensive.  When caring for our loved ones, understanding the nursing home coverage options in Medicare Advantage plans is essential. By exploring the different types of nursing home services covered, eligibility requirements, and potential limitations or restrictions, you can make informed decisions to ensure your loved one receives the care they need.
Omaha Insurance Solutions offers Medicare Supplements and Medicare Advantage plans from all major insurance companies.  We can explain the plans, the differences, the pros & cons, so you can determine what is the best fit for you.  Your health needs change over time, so we review your plan annually to ensure you have the best Medicare plan that meets your unique needs.  Call us at 402-614-3389 to speak with an experienced and licensed insurance agent profession.