Reasons to Pay Attention to Medicare Open Enrollment
Medicare is a federal government program.  Like anything government program, there are lots of rules and regulations.  Medicare Open Enrollment has rules.  Inattentiveness to those rules may result in unwanted penalties and painful costs.
What is Medicare Open Enrollment?
Open Enrollment Period, now called Annual Election Period (AEP), is from October 15th–December 7th.  You can change your Medicare Part D prescription drug plan and your Medicare Advantage plan during that time.  People still call Annual Election Period "Open Enrollment" even on the Medicare.gov website.  The use of two names make for confusion, but the correct term is now Annual Election Period (AEP).  The primary reason for the name change is that another period in the Medicare calendar is called "Open Enrollment."
How Does Annual Election Period Effect Medigap Policies?
Medicare supplements can be changed year-round in Nebraska and Iowa.  There is no particular time or "Open Enrollment" for Medigap.  You simply have to answer
some underwriting health questions during the application process for a new Medigap policy.  Then, you are either approved, denied, or rated.  The old Medigap policy is canceled, and you seamlessly move over to the new policy.  However, when someone is on an Advantage plan, you must wait until Annual Election if you wish to change from Medigap to Medicare Advantage or from Medicare Advantage to Medigap.
When someone first comes on to Medicare, the expression "Open Enrollment" is commonly used.  More confusion.  Again, that is not correct.  The proper phrase is "Initial Enrollment Period."  Your Initial Enrollment Period is when you either turn 65 and enroll in Medicare or when you activate your Medicare Part B sometime after you turn 65, usually after dropping an employer's health plan.  During your Initial Enrollment, you have a whole set of rules.  You are not required to answer health questions when applying for a Medigap policy, and the insurance company cannot use your height and weight to determine anything about the policy.   You are guaranteed a policy at the lowest possible rate.
Underwriting During Annual Election
There is no underwriting to change from your Part D prescription drug plan or Medicare Advantage plan to another.  You are guaranteed acceptance.
Again, Medigap plans must be underwritten after your Initial Enrollment Period.  AEP does not affect Medigap applications.  The insurance company can accept you, reject you, or ask for a higher price–rate you.
Annual Reviews During Medicare Annual Election Period
With my clients, I send out a couple of letters and emails reminding them when AEP (Annual Election Period) is upon us.  I ask clients to call if there are any problems or concerns about their Medicare plan.  AEP is important because it is the one time clients can make adjustments to their plan.  AEP is also a period when the insurance companies make changes to their plans.  They sometimes increase copays, premiums, deductibles, and coinsurance.  On the Part D plans, they can add or drop medications, change the copays, and move drugs to a different tier.
So I highly encourage clients to call for a review.  Most of the time, the review is a ten-minute phone call.  Other times, it requires making changes, meetings, and doing paperwork.
High Dollar Drugs
Those with expensive medications especially need a review.  Clients will say, "My medications haven't changed.  Why call?"  The answer is simple.  The plans change every year.  You could find a $600 medication no longer covered on your Part D formulary.  I don't know any clients who have an extra $600 a month jingling in their pockets they don't need.
The insurance company can also move a drug into a higher and more expensive tier, include it with the deductible, or make other changes that result in painful increases.  So I say
emphatically to my clients who take insulin, anti-diabetic medications, Eliquis or Xarelto, and many other high-dollar meds, call me!  We need to talk during Annual Election.
On my part, it is easier for me to do nothing.  Changing someone's plan is work, especially when I have hundreds of people asking for help during the short election period, but I think of my parents.  I know an additional $300 or $500 coming out of their monthly budget for medication would have meant real hardship for them.  I don't want that for anyone, especially my clients.  Ensuring clients have the lowest cost prescription drug plan with a high Medicare star rating is my goal during the Annual Election Period.
Don't Miss the Boat
Inevitably I get the call on December 8th, "Can I change my Medicare plan?"  It is sad and angering.  I'm always struck by the irony when they get mad at me.  After all, they only had 10 weeks to do something.
How hard is it to remember it is Annual Election Period when your mailbox is loaded with postcards, brochures, and letters reminding you it is Medicare Open Enrollment?  Life is busy, but you don't notice the Joe Namath and Jimmy JJ Walker commercials running 24/7 selling Medicare Advantage plans with exaggerated claims and gross distortions of the truth?  Ultimately we are all responsible for our actions or lack of action.
When Is Medicare Advantage Open Enrollment Period (OEP)
There is a second chance to make a change as far as Medicare Advantage goes.  From January 1st–March 31st are Medicare Advantage Open Enrollment dates (OEP).  A person on a Medicare Advantage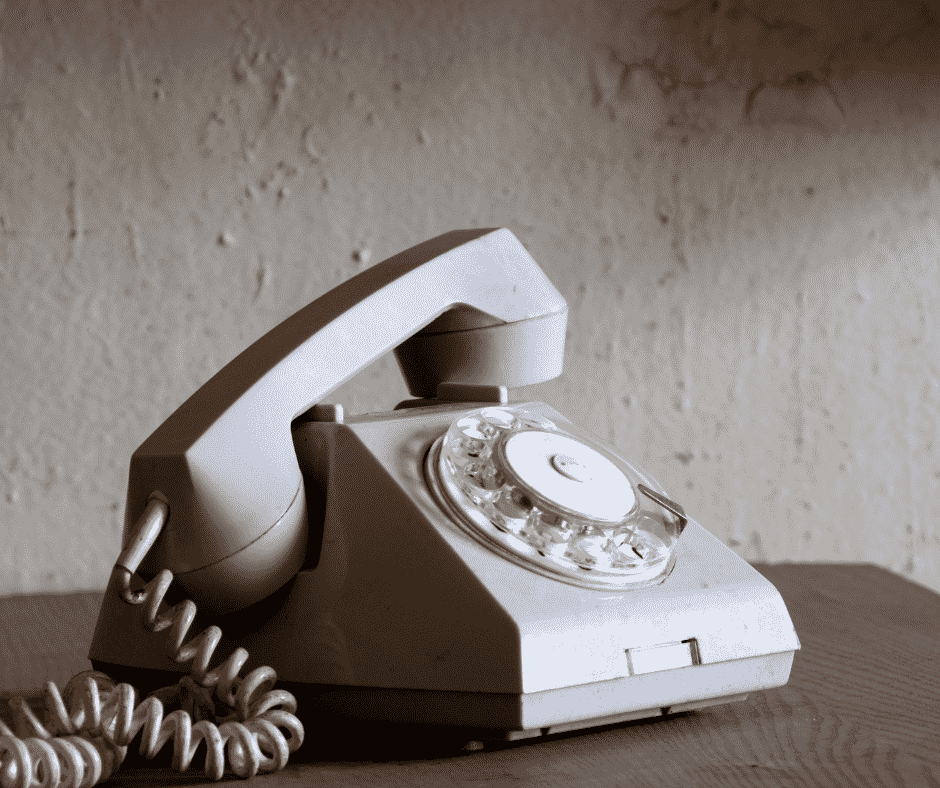 plan can change from one Medicare Advantage plan to another Medicare Advantage plan.  Again there are no underwriting questions.  A person is allowed one chance and one change during OEP.
The reason for the second chance with Medicare Advantage is because people make mistakes.  For example, you changed your plan during AEP.  Your doctor is not in-network with the new plan.  During OEP, you can change back to the other plan and keep your doctor.  The same is true for medications.  The new plan does not cover your medications, so you move to a plan that does during OEP.
Open Enrollment Mistakes
During OEP, people change because a fast-talking salesperson convinces them the other plan is way better, but in a rush to change, the beneficiary does not accurately confirm that all their medical professionals are in the network with the plan.  They also may not correctly confirm that all their medications are on the plan's formulary at the same or lower copays.
After the Medicare Open Enrollment deadline of March 31st, they find themselves in a bad situation.  However, they cannot change back.  You only get one chance to change during OEP.
Original Medicare During Medicare Open Enrollment
The other side of Medicare Advantage Open Enrollment is that you can drop your Part C plan and return to Original Medicare.  Original Medicare is only Part A (for the hospital) and Part B (for doctor visits and patient procedures).  You then receive a one-time opportunity to enroll in a Medicare Part D prescription drug plan.  Again you get only one chance to enroll in a Part D plan.  You can't change your mind again a month later and switch to another Part D plan.  After that selection, the only next time you can change will be during Annual Election Period in October, unless you have some sort of Special Election Period (SEP).
No Guarantee Issue During Medicare Open Enrollment
Once you return to Original Medicare, you may apply for a Medigap policy.  In Nebraska & Iowa, you will need to answer underwriting questions about your health, give height & weight, and whether or not you use tobacco.  The insurance company, at that point, determines if they will accept you at the offered price, charge a higher premium, or deny your application altogether.
Again, you will not be able to re-enroll in a Medicare Advantage plan until Annual Election Period in October.
Medicare Enrollment Mistakes
I remember a person who was referred to me.  The family moved her into a skilled nursing facility because she could not take care of herself adequately after a fall.  The skilled nursing facility said that Original Medicare was better than Medicare Advantage.  The family dropped the Medicare Advantage plan and enrolled her in a drug plan.  They thought they could get her a Medicare Supplement.
By the time they realized she would not pass underwriting for a supplement, she had moved out of the nursing home.  She could not return to the Advantage plan until October's annual election.  She had the unlimited 20% coinsurance of Medicare Part B to pay for her many health concerns.
Skilled nursing facilities receive higher reimbursement from Original Medicare than from most Advantage plans. Their treatments receive less scrutiny from Medicare than the insurance company's advantage plan's managed care.  They prefer that.
Her income and assets were meager, but the change ensured the money was dissipated more quickly, and the county and the taxpayer came in sooner to cover her medical expenses through state Medicaid.
When Does Medicare Advantage Open Enrollment End?
Every year during April, I get phone calls from clients.  "What happened to my plan?"  After some research, I found out that someone called and switched him to a different plan during the Medicare Advantage Open Enrollment Period.
One technique is for the salesperson to make the phone call sound official.  "Mrs. O'Leary, this is Medicare Open Enrollment, and you have one chance to make sure you have the right Medicare plan.  Which plan are you currently on?"
It doesn't matter which plan the person is on.  The point is to find out the current plan and explain how another plan is much better.  These agents are flippers.
The agent flips the person from the plan they are on to a different plan, so they get paid.  Getting paid is the goal.
It is all done by phone.  The agent never meets the person.  There is no follow-up or long-term relationship.  Then, the agent moves on to the next person.  The agent may not even be in the business after Medicare Open Enrollment ends.
Inevitably, I get the phone call on April 1st after Medicare Advantage Open Enrollment has ended, "What happened to my Medicare plan?"  I have to tell them, "Sorry, Mama, the Medicare Advantage Open Enrollment deadline was Dec. 7th."
Nothing Can Be Done Until Annual Election in October Usually
Over the years, I've had several clients tricked.  Sometimes I'm able to repair the damage.  Sometimes not.
The first time it happened to one of my clients was in 2013.  The day before my client's plan was scheduled to start, he got a call from one of these salespersons pretending to be from his
Medicare insurance company.  They acted as though they were checking in on him.  As she was ending the call, she said there had been some recent changes, and a new and improved plan was available.  She convinced him to enroll in the other plan.  He didn't think anything of it, so he didn't call me.
Six months later, he was scheduled for surgery.  He called me frantic a few days before the surgery because the doctor was not in-network.  I always check things like doctors, so I was stumped.
To give you the short version, after some research, I discovered the agent had changed him from the Medicare Advantage HMO plan he had selected that covered all the doctors and hospitals in his area to a select HMO plan that only worked with one network in the Omaha area with the same insurance company. (I never use those sorts of plans for precisely this reason.)  The agent did not confirm that his doctors were in the plan network.  She probably didn't care.
The happy ending was that he decided to go in the direction of a Medicare supplement, and I was able to make the switch immediately because he was still within his first 12 months of being on a Medicare Advantage plan–the 12-month rule.  He got his surgery, and everything was covered.  The story, however, does not always end so favorably.
How Long Does Medicare Advantage Open Enrollment Last?
Medicare Advantage Open Enrollment is a long season–3 months.  The insurance agents' and insurance companies' marketing is intense.  They have 3 months to flip people.  They use every trick in the book.
Most of my clients call me when they get these kinds of phone calls.  We dealt with clients' issues and concerns during Annual Election, and so they usually have the right plan for their needs.  Sometimes, however, it does make sense to change their plan because something new came up.  But, Medicare Advantage Open Enrollment is definitely a time for the Barracudas.
Who Is Medicare Advantage Open Enrollment For?
Ideally, this period is for those who made a mistake with their Medicare Advantage plan–their doctor is not in-network, medication is not on the formulary, the price of a medication is in a higher tier, the copays or maximum out-of-pocket went up unexpectedly.  They have a second chance to correct the oversights or select a better plan before the Medicare Advantage Open Enrollment Period ends March 31st.
The Reasons to Pay Attention During the Open Enrollment Periods
The three eternal truths of Medicare over time are:
Medicare will change
Medicare plans will change
Your health needs will change
Not understanding Medicare rules, not knowing the plan costs, and not being attentive to the calendar may result in costly mistakes. Be advised.