Jimmo vs. Sebelius On Skilled Nursing
Skilled Nursing Care is amazingly complex. Because the Medicare coverage of Skilled Nursing Facility stays is so confusing, patients sued.  The case went all the way to the Federal Courts. Jimmo vs. Sebelius, a class-action lawsuit, challenged the Center For Medicare & Medicaid Services (CMS) interpretation of the "improvement stand" that many used to interpret Medicare coverage of Skilled Nursing Facility booklet.
Medicare Coverage of Skilled Nursing Facility Stays: Improvement Standard
This one hit home for me because of how it affected my mother and our family. My mother was in the last stages of ovarian cancer. It became clear that no treatment was going to work. She was on palliative care. During one of her episodes, she was in extreme pain. The hospital admitted my mother because intravenously administered pain killers were the only way to get her pain under control. After that, she was supposed to come home. But her condition was such that we were not going to be able to care for her adequately. We talked about a nursing home—skilled nursing—but one of the criteria at the time was the patient must be able to improve. Because she was terminal, improvement was definitely not in the cards. We were initially told that Medicare would not pay for her stay in a skilled nursing facility. However, that was not accurate. The people we were talking with were operating off old, outdated information.
Slow Deterioration of a Condition
On January 24, 2013, the class action lawsuit Jimmo vs Sebelius settled in favor of the patient, and the Center for Medicare & Medicaid Services (CMS) clarified its policy.  Medicare coverage of Skilled Nursing Facility stays no longer required "improvement."  Instead, care could be prescribed to maintain the status of an individual's condition, or slow the deterioration of a condition, as well as to improve the person's condition.
Jimmo Website Explains New Medicare Coverage
As ordered by the federal judge in Jimmo v. Sebelius, the Centers for Medicare and Medicaid Services (CMS) published a new webpage containing important
information about the Jimmo Settlement on its CMS.gov website. The Jimmo webpage is the final step in a court-ordered Corrective Action Plan.  The action reinforces the fact that Medicare does cover skilled nursing and skilled therapy services needed to maintain a patient's function or to prevent or slow decline. Improvement or progress is not necessary as long as skilled care is required. The Jimmo standards apply to home health care, nursing home care, outpatient therapies, and, to a certain extent, for care in Inpatient Rehabilitation Facilities.
In my mother's case, the skilled nursing facility admitted my mother, even though she was terminal, to help slow the deterioration of her health. As it turned out, she passed away within two weeks of her admittance, and the personnel at her skilled nursing facility were outstanding! They made her last days as bearable as the situation would allow.
Medicare Coverage of Skilled Nursing Facilities Changed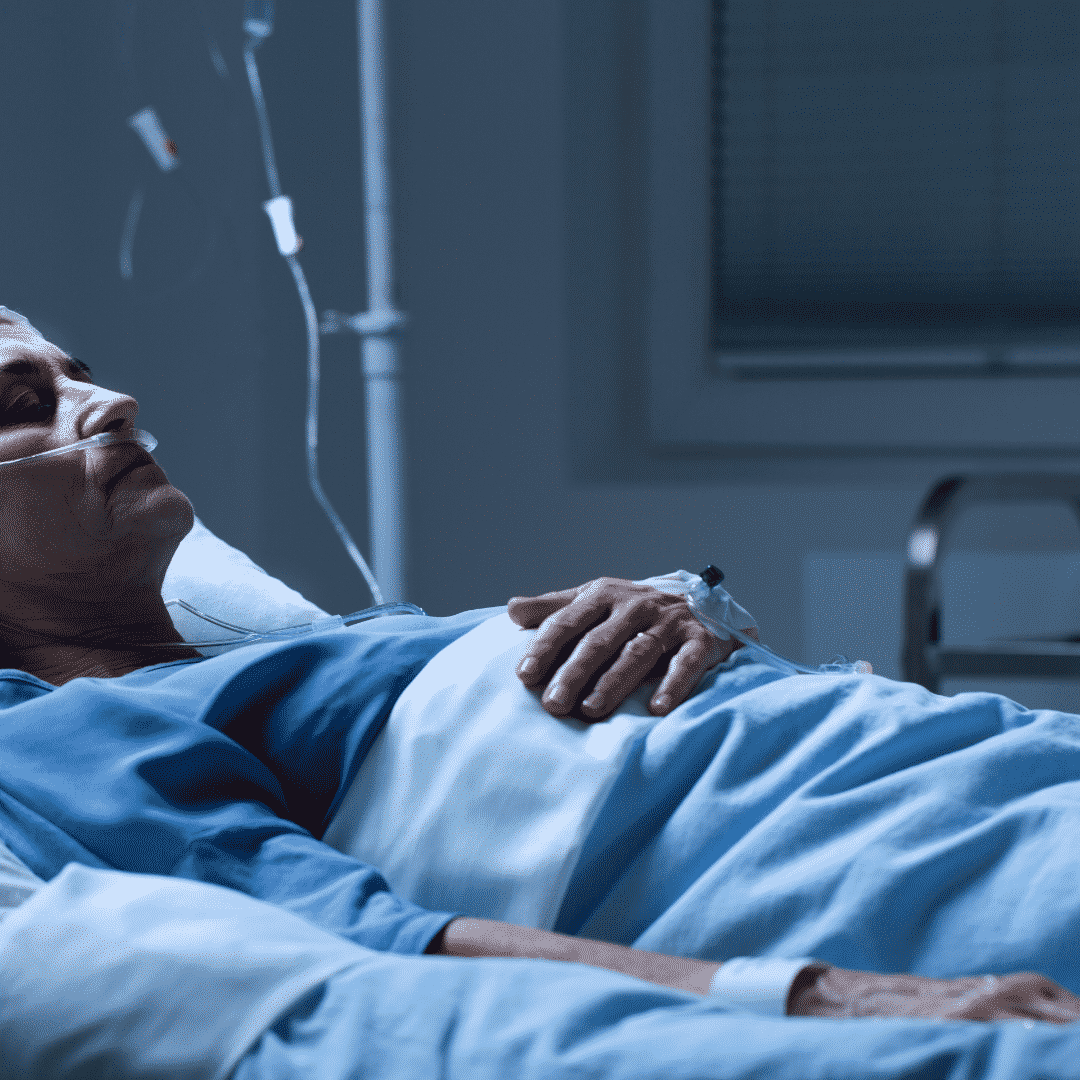 Medicare coverage of Skilled Nursing Facility stays practices have changed.  Researchers assessed the impact of the Jimmo settlement by looking at changes to the number of physical therapy and/or occupational therapy visits per year, per patient, focusing specifically on the number of individuals who had 12 or more therapy visits during a 12-month timespan.
Healthcare is very expensive. There are many conflicting groups and interests. The rules, policies, and mechanisms are complex. Some of the people you deal with can be frustrating. The complexity of the system is driven home to me daily as I talk with clients and deal with issues that arise. You need to be aware of the rules and regulations around Medicare coverage and nursing home care. Or have someone who knows them and can help.
Maximizing Medicare: Understanding Coverage for Hospice in Skilled Nursing Facilities
Do you or a loved one need hospice care in a skilled nursing facility? Understanding Medicare coverage for this essential service is crucial for maximizing benefits and ensuring quality end-of-life care. This article will explore some of the ins and outs of hospice coverage I didn't know when my mother was in hospice.  We discuss the question of whether Medicare pays for hospice in a skilled nursing facility.
Navigating the complex world of healthcare can be overwhelming, especially when faced with a difficult situation like imminent death like I experienced with my mother. That's why I'm here to break it down for you. I'll explain what hospice care entails, how it differs from other types of care, and, most importantly, what Medicare covers. With this information, you can be confident in your ability to advocate for yourself or your loved one and ensure that all available resources are utilized.
At Omaha Insurance Solutions, information is power regarding healthcare decisions. We aim to make complex topics accessible, providing you with the tools you need to confidently navigate the healthcare system. So, let's dive in and discover how Medicare can support you during a challenging time.
What is Hospice Care & Who is Eligible?
Hospice care focuses on providing comfort and support to individuals in the final stages of a terminal illness. The goal is to improve the quality of life for patients by managing pain and symptoms while offering emotional and spiritual support to both the patient and their loved ones. Hospice care can be provided in various settings, including skilled nursing facilities.
To be eligible for hospice care, a person must have a life expectancy of six months or less, as certified by a physician. This certification is required for Medicare coverage, which we will discuss further in the following sections. It's important to note that choosing hospice care does not mean giving up on treatment altogether. It means shifting the focus to comfort and quality of life rather than curative measures.
Hospice care is a holistic approach that addresses individuals' physical, emotional, and spiritual needs nearing the end of life. It provides a compassionate and supportive environment where patients receive specialized care tailored to their unique needs. Now that we have a basic understanding of hospice care, let's explore how it relates to skilled nursing facilities and the coverage provided by Medicare.
Understanding Skilled Nursing Facility Care and Medicare Coverage
Skilled nursing facilities (SNFs) are residential facilities that provide round-the-clock nursing care for individuals requiring more intensive medical attention than they could receive at home. SNFs are equipped with trained healthcare professionals, including nurses and therapists, who can address the complex needs of patients. SNF care is often required when individuals have conditions that require ongoing medical monitoring, such as chronic illnesses or post-surgical recovery. Medicare covers certain SNF services, including skilled nursing care, rehabilitation therapy, and medications. However, it's important to note that not all services provided in a SNF are covered by Medicare, and this includes hospice care.
Medicare Coverage for Hospice in a Skilled Nursing Facility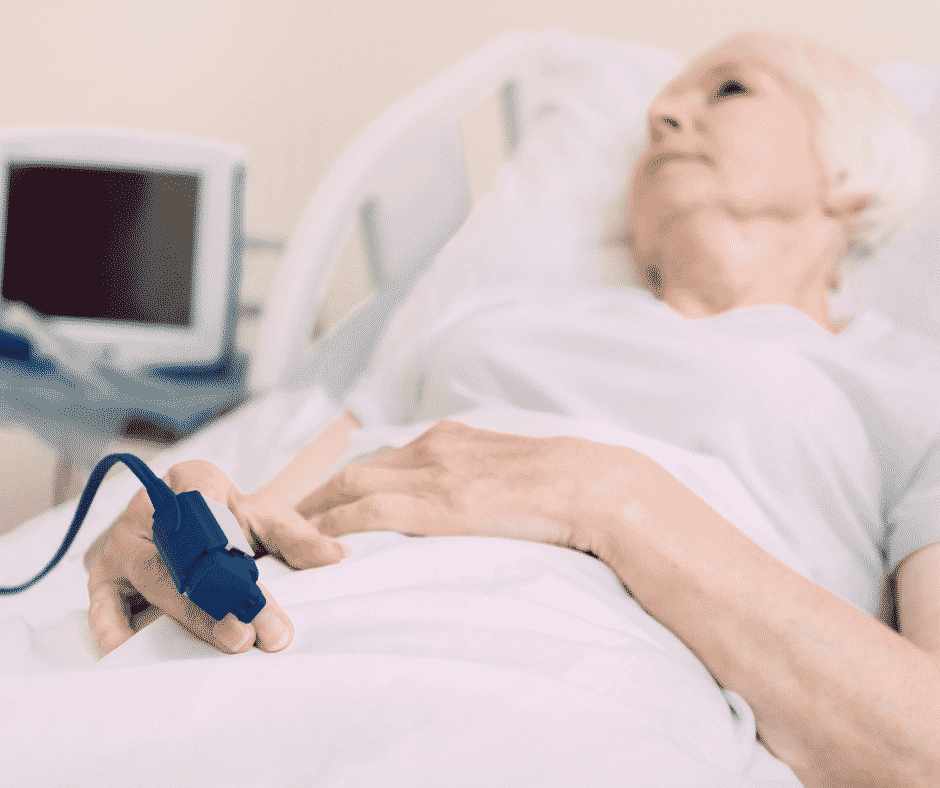 Medicare provides coverage for hospice care in various settings, including inpatient hospice facilities, the patient's home, or a skilled nursing facility. However, there are specific criteria that must be met in order for Medicare to pay for hospice care in a skilled nursing facility.
The criteria are the same as for hospice. Firstly, the individual must be eligible for Medicare Part A, which covers inpatient hospital stays, skilled nursing facility care, and hospice care. Secondly, the hospice care must be certified by a Medicare-approved hospice provider. Thirdly, the individual must have a life expectancy of six months or less, as certified by a physician. Lastly, individuals must agree to forgo curative treatments for their terminal illness and receive only palliative care.
The SNF is not primarily providing hospice care. A hospice team coordinates with the SNF to provide the service in the SNF. The location of the hospice care is secondary. The SNF is a location, like the home.  
However, there must be a Medicare-covered reason or treatment to be granted admittance to a skilled nursing facility. The SNF is primarily a medical facility for patients to get better. It is not a hospice facility providing room and board, housekeeping, bathroom transfers, etc.  
Medicare Hospice Benefits for My Mom
The doctors diagnosed my mother with ovarian cancer in 2012. I was living in Kansas at the time. I wasn't able to go on doctor visits with her. My brother, Paul, was taking care of my mom. I would get information about her situation, but it was spotty.
My mother was an 'I'm in charge' type of person. Phyllis determined the flow of information, and it was sparse. 
Talking with your mother about her health when her mortality is so tightly fixed to it is hard. Looking back now, I was a chicken. Who wants to talk about saying goodbye?  I didn't realize the seriousness of her health situation until much later.  I assumed she didn't speak about her own death, and I didn't know how to initiate the conversation.  We were all in different forms of denial.
At the end of 2012, the doctors said there was nothing more to be done. I don't think I fully grasped what that meant at the time. I also did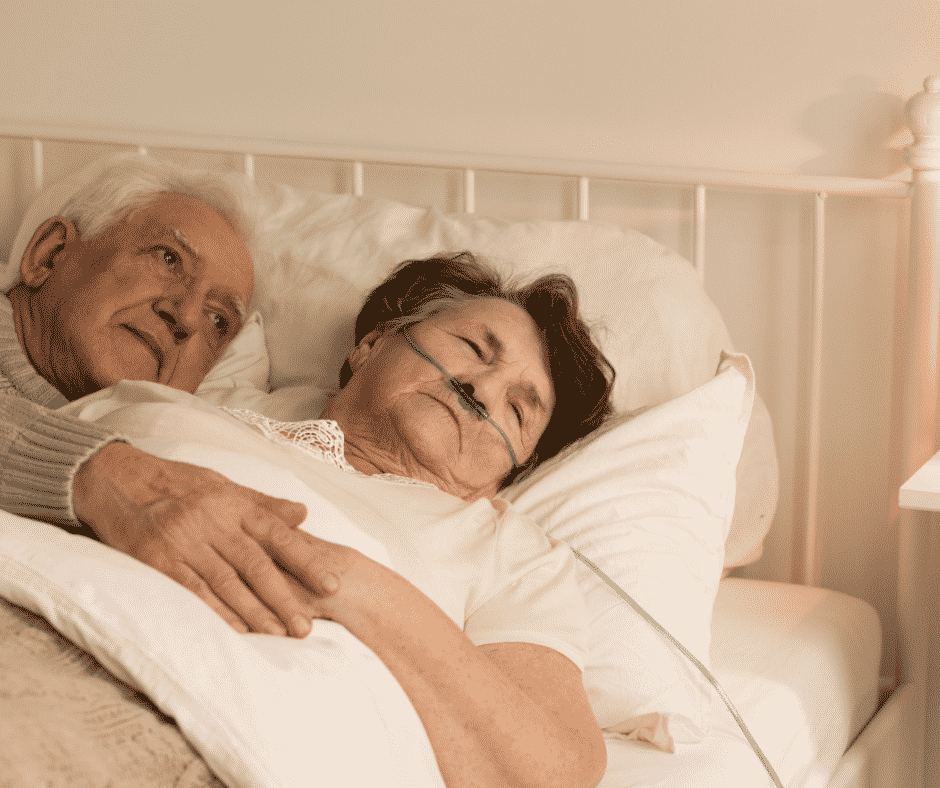 not anticipate how quickly time would slip away from that moment onward. I'm sure my mother was scared, but she didn't let on. I stupidly didn't realize the magnitude of the moment and how she was probably feeling. My own feelings and denial fogged the situation.
My mother was admitted to hospice care (Medicare Hospice Benefits Booklet).
Mom's Terminal Illness
Nature, in its less than glorious side, took its course rapidly. My mother's health deteriorated in a few short weeks.
Cancer is a painful disease. The healthcare personnel gave her various painkillers, but even as they did so, we all insanely talked about not wishing to cause addiction. The pain had its own mind.
At various times, my mother's suffering would be such that she needed to go to the hospital. There, the doctors administered intravenous medications that were faster acting and stabilized her pain level.
During the last visit, it became clear that we could not care for her at home. My father, John Grimmond–who would pass away six months later–was not physically able to care for our mother. I was in Kansas, my other brother, Tom, was in Sioux Falls, and Paul was in Omaha but busy with his career and family.
My mother needed around-the-clock care. We asked, 'Does Medicare pay for hospice in a skilled nursing facility?' The real question was whether Medicare would pay for a skilled nursing facility while my mother died. Strictly speaking, Medicare does not pay for custodial care. Custodial care is bathing, feeding, toileting, etc. Medicare doesn't cover room and board if you get hospice care while in a nursing home or a hospice inpatient facility. That is out of your pocket.   
Qualifying for Skilled Nursing Facility Care while on Hospice
The staff at the hospital initially told us that our mother needed to go to a skilled nursing facility (SNF) because they recognized she required more care than we could provide. They informed us that Medicare would provide and pay for hospice care in the Skilled Nursing Facility, but the cost of room and board and custodial nursing care would not be covered, and they were correct. Medicare coverage for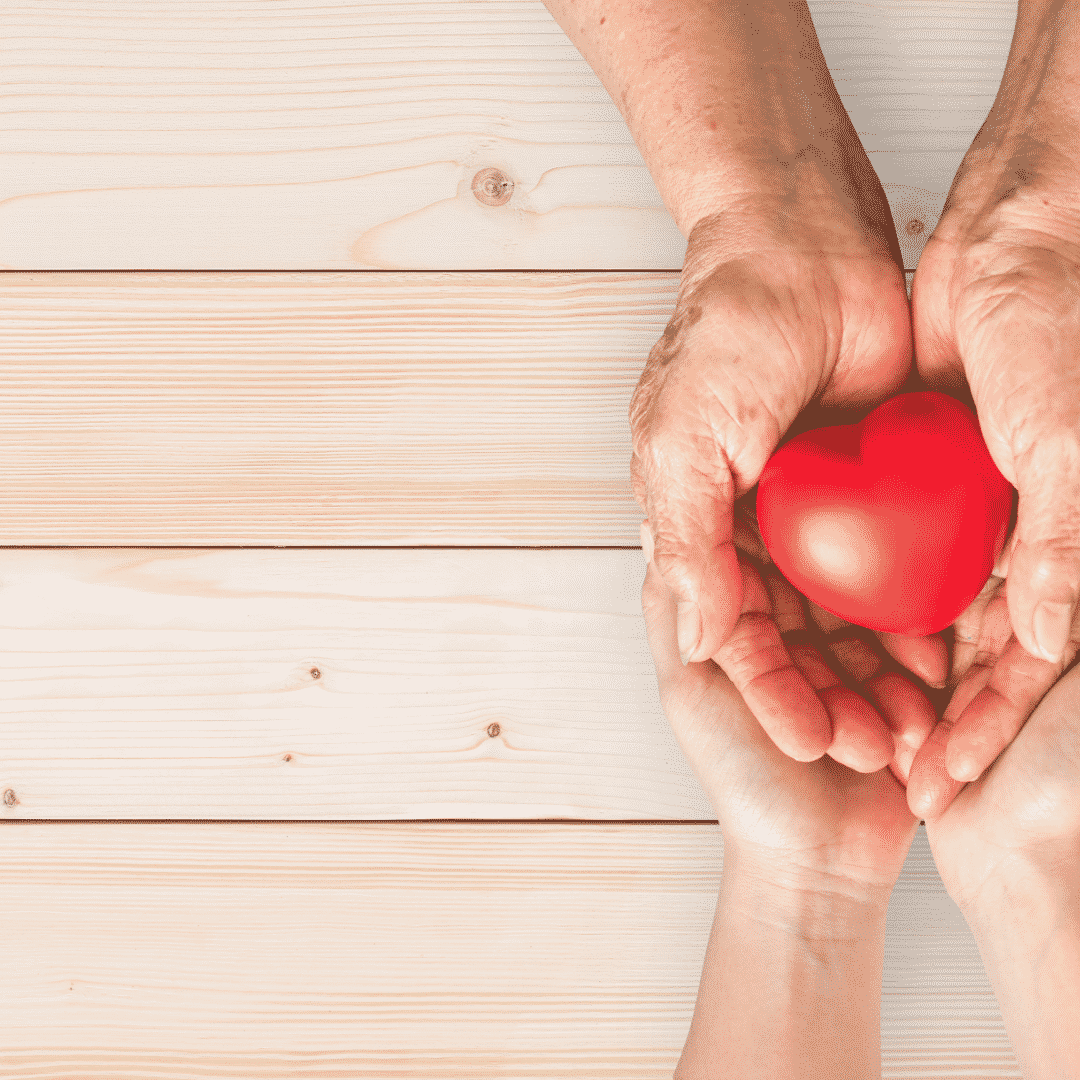 skilled nursing when you are in hospice is tricky.
The fortunate occurrence, however, was the intravenous nature of my mother's painkillers. Other than a hospital, you can only receive intravenous medication treatment in a skilled nursing facility. The nature of my mom's treatment triggered a reason Medicare would accept her being admitted to a skilled nursing facility and pay for it.   
Medicare does cover skilled nursing care after a qualifying hospital stay of 3-days or more. Intravenous medication administration also requires a skilled nursing facility. A home health care nurse showing up several times at home would not be adequate. Also, my mother needed physical therapy to improve her strength after the reaction to the pain. From Medicare Part A and Part B, there were sufficient reasons for Medicare to pay for her stay in the skilled nursing facility (SNF) while she was in hospice.
Does Medicare Pay For Skilled Nursing Care During Hospice?
Strictly speaking, Medicare does not pay for skilled nursing care because someone is in hospice, but other triggering events often cause Medicare to cover skilled nursing care.
For example, someone who is in hospice falls and breaks a hip. That situation would justify skilled nursing care. A person develops an infection or pneumonia that results in hospitalization. Then, they qualify for a skilled nursing stay.  
How to Navigate the Medicare Coverage Process for Hospice in a Skilled Nursing Facility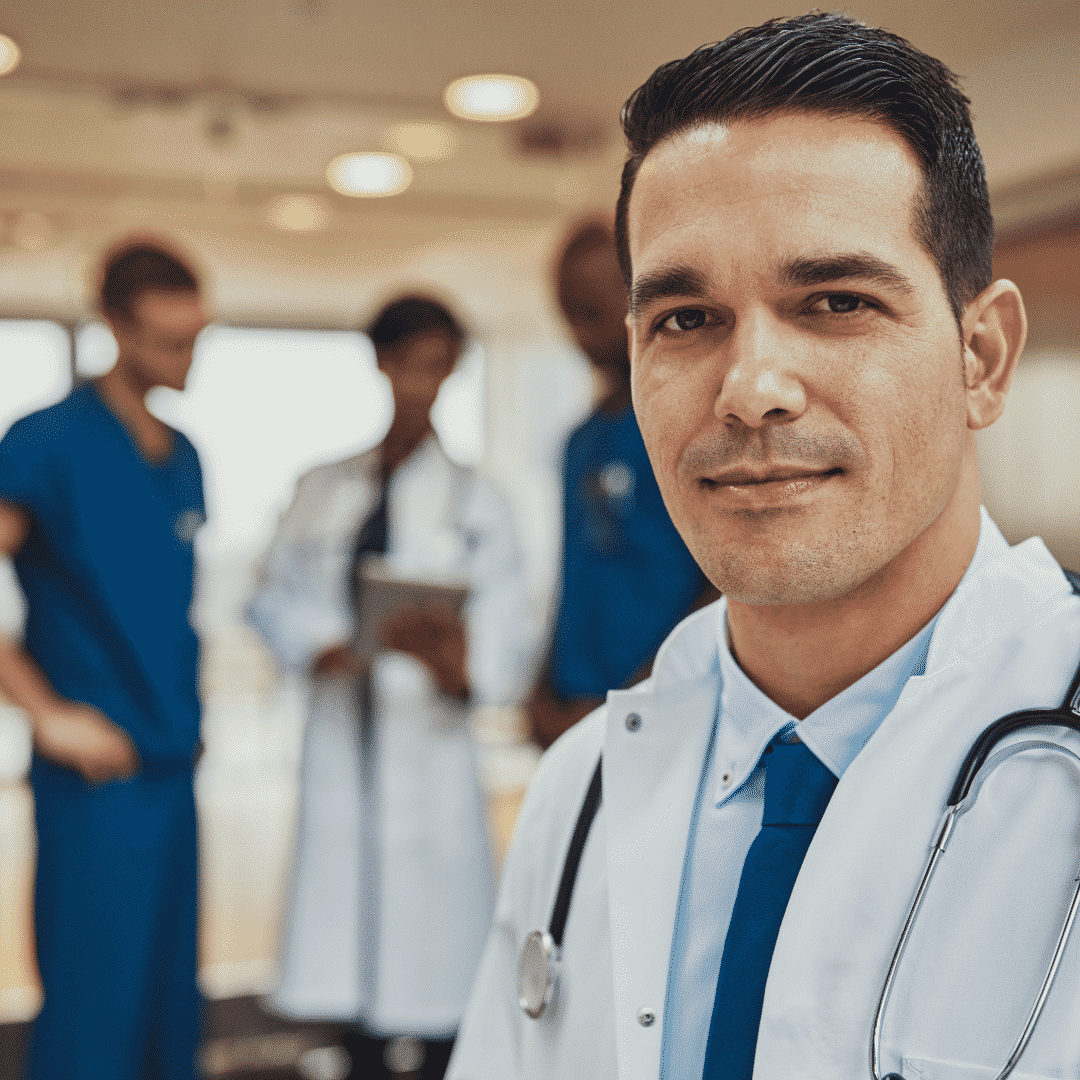 Navigating the Medicare coverage process for hospice care in a SNF can be complex, but it can be made easier with the correct information and guidance. Here are some steps to help you navigate the process:
1. The first step is to consult with the individual's physician to determine if they meet the eligibility criteria for hospice care in a SNF. The physician can provide the necessary certification and guidance through the process.  He knows the triggering circumstances that justify a skilled nursing facility stay.  
2. It's important to choose a Medicare-approved hospice provider with experience providing SNF care. They will be able to guide you through the necessary paperwork and ensure that all requirements are met.  The health professionals are very familiar with Medicare's billing codes and protocols for admittance to a SNF.  
3. If the individual is already receiving care in a SNF, it's important to coordinate with the facility to ensure a smooth transition to hospice care. The SNF staff can provide valuable information and support during this process.
4. Familiarize yourself with Medicare's costs and coverage for hospice care in a SNF. This will help you plan and make informed decisions regarding the individual's care.
The professionals you deal with know the Medicare rules and the subtleties of maximizing coverage in different circumstances. Listen attentively to their guidance.  
Common Misconceptions about Medicare Coverage of SNF During Hospice 
Several common misconceptions exist about Medicare coverage for hospice care in a SNF. Let's address some of these misconceptions and
provide clarity:
1. Medicare only covers hospice care in certain settings: Medicare provides coverage for hospice care in various settings, including inpatient hospice facilities, the patient's home, and skilled nursing facilities. As long as the eligibility criteria are met, Medicare will cover hospice care in a SNF.
2. Medicare covers room and board in a SNF. As a rule, Medicare does not cover room and board in a SNF because the individual is receiving hospice care, though room and board may be covered because the patient is in the SNF for reasons other than hospice.  
3. Medicare coverage for hospice care is limited to specific conditions: Medicare coverage for hospice care is not limited to specific conditions or illnesses. As long as the eligibility criteria are met, Medicare will provide coverage for hospice care in a SNF for any terminal illness.
4. Medicare coverage for hospice care is limited to a certain time frame: Medicare does not limit the duration of hospice care coverage in a SNF. As long as the individual meets the eligibility criteria, Medicare will continue to cover the necessary services.
Bottomline: Ensuring Quality Care and Coverage for Hospice in a SNF through Medicare
Maximizing Medicare coverage for hospice care in a skilled nursing facility is essential for ensuring quality end-of-life care. By understanding the eligibility criteria, coverage details, and navigating the Medicare system, you can advocate for yourself or your loved one and ensure all available resources are utilized.
Remember, hospice care is a compassionate and holistic approach that focuses on providing comfort and support during the final stages of a terminal illness. Medicare provides coverage for hospice care in a SNF, including room and board, medications, and necessary medical equipment. By staying informed and proactive, you can maximize Medicare coverage and ensure that the individual receives the care they need.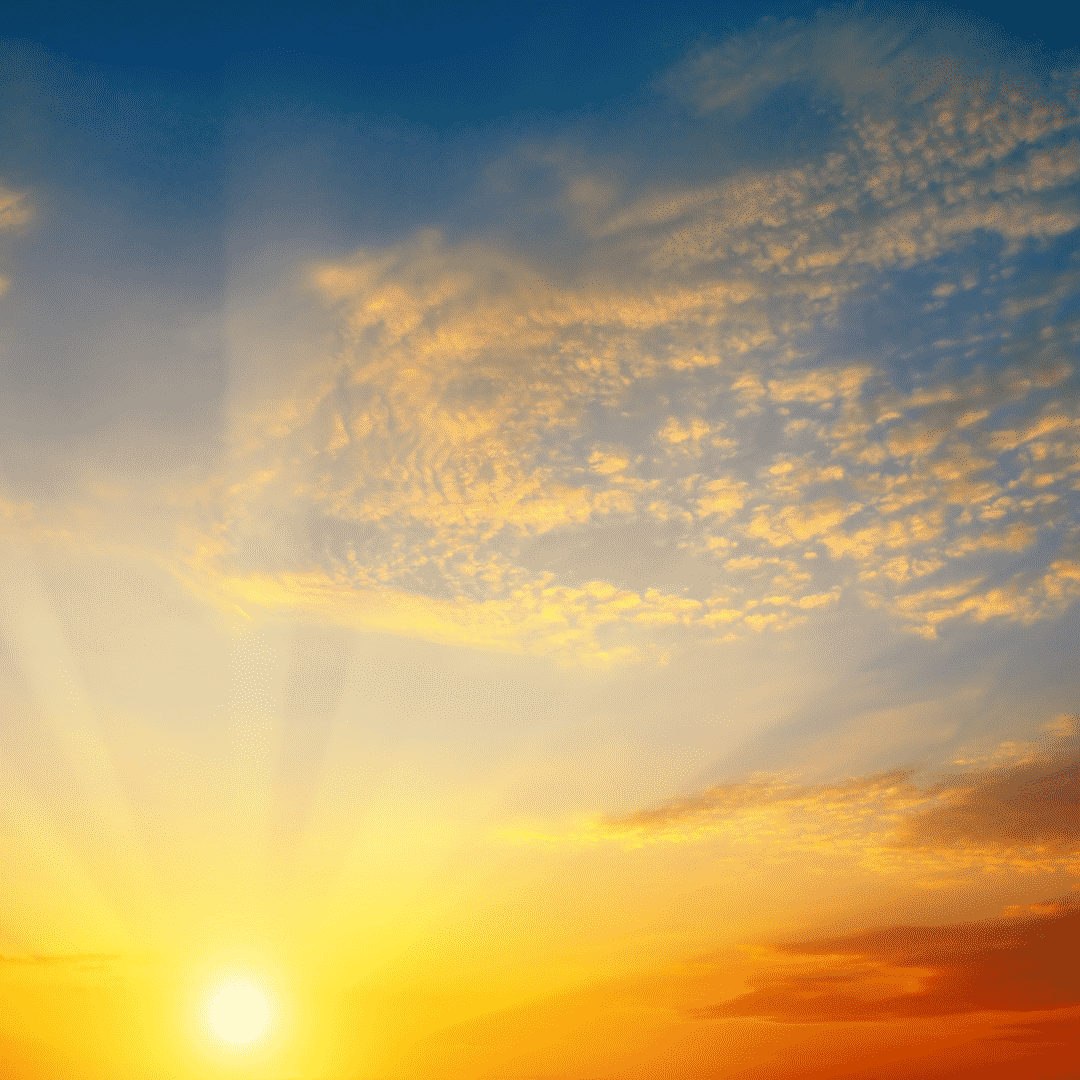 Burying a mother is one of those milestone events in our lives. While dealing with all the emotional, spiritual, and financial challenges that accompanied that moment, health care cost was not a burden to my family and me. Medicare and my mother's Medicare plan took excellent care of her and us. I am grateful for the wonderful program and the insurance that worked with Medicare.
Phyllis Grimmond 1935-2013 R.I.P.
The Bottomline: Benefit Knowledge Makes for Maximum Benefits
At Omaha Insurance Solutions, we understand the importance of access to accurate and reliable information regarding healthcare
decisions. We aim to empower you with the knowledge and resources to navigate the complex world of Medicare coverage. It is important to know that Medicare pays for hospice care in a skilled nursing facility.
By maximizing benefits and ensuring quality care, we can make a difference in the lives of individuals and their loved ones during this challenging time. Call us at 402-614-3389 to ensure you have a Medicare plan protecting you and your loved ones. Speak with an experienced licensed insurance agent profession.   
The Affordable Care Act (ACA) has brought many questions to business owners and individuals alike. What plan is the best? What kind of healthcare will you qualify for? Will you get to keep your same doctors? For those who are retired or close to retirement, the subject can be even more complicated. When you retire or turn 65, do you have to enroll in a Medicare Plan?
Essentially, yes. Joe Baker, president of the Medicare Rights Center, a national, nonprofit advocacy organization, warns that if you don't enroll in Medicare at the age of 65, "you don't have primary coverage, which means that you basically don't have coverage for most of your healthcare needs."
Many individuals are confused by this, perhaps rightfully so. The fact is, although your health insurance plan bought through an ACA marketplace will not automatically end when you turn 65, its coverage decreases dramatically. The message that Baker and other Medicare professionals are trying to get out to the public is that these individuals who are currently covered by the ACA before turning 65 must enroll in Medicare once they reach that age.
Now, it is important to realize that if you're 65 or older and are covered by large-employer insurance, this rule doesn't apply to you; however most people in this situation should at least take Part A, which is hospital insurance. Without this exception however, new Medicare enrollees must apply at least four months after they turn 65, otherwise they'll have to wait until the next open-enrollment period, with no coverage in the meantime.
Timing is also important when switching from the ACA Marketplace to Medicare coverage; with individuals being warned to take care when they discontinue their exchange coverage as to not leave a gap between that coverage and Medicare enrollment.
The licensed insurance agents at Omaha Insurance Solutions are here to answer any of your questions you may have about Original Medicare, an Omaha Medicare Advantage Plan, and any other Medicare concerns you may have. Please contact us today at (855) 367-3631.
You can also find more information at Medicare.gov.
Sheep get sheared.  They follow the other sheep into the pen, down the shoot, then in to the hands of the shearer and are fleeced.  The ram is a alert.  He doesn't go with the flow he leads the way and butts heads when he is force to go where he doesn't want to go.
How do people pick their Medicare supplement plan and company?  They talk with their buddy on the left and their buddy on the right.  'They both can't be wrong.'  Everyone says Plan F is "the best."  "I never have to pay anything"—no co-pays.  That's great!  Sign me up.  That is the thought process of the sheep.  Insurance companies love it.  Insurance agents love it.  Plan F is the most expensive plan in all kinds of way.
There are ten possible Medicare supplement plan types that an insurance may offer–A–N.  In reality, they usually only offer 4 or 5.  Plan F is the most popular as well as the most expensive.  Insurance companies and agents like that because it brings in the most money and pays the highest commission.  But is it the best for a client?
Plan F does cover all the deductibles and co-insurance that Medicare doesn't cover.  That is nice, but you pay a price for that convenience.  It raises the question whether Plan F is the best.
Is there an alternative?  How about Plan G?  Plan G is very close to Plan F.  The difference is that you pay the Part B deductible of $147.  It is a one-time annual deductible.  Once you pay your Part B deductible of $147, for let's say a doctor's visit, you are done for the year.  Everything else will be covered 100% which is similar to a Plan F.  So why plan G?  Because the premium is lower—quite a bit.
Let's do some simple math.  Let's say that a plan F is $150 per month for a 65 year old male and a plan G is $110 for the same person.  The difference is $40 per month and $480 per year less for the Plan G.  Subtract the $147 Part B deductible, and you are still ahead $333.  Putting it another way, you are paying $333 for the convenience of having the insurance company pay your Part B deductible so that you don't have to write a check IF you go to the doctor or have some other procedure.  Multiply that times 10 years and you are at $3,330.
The second and more important consideration about Plan G is that the rate increases are smaller and less frequent.  Yes premiums go up because medical costs go up, but the unusual reality about Plan G policy holders is that they generally do not go to the doctor or emergency room as frequently as Plan F policy holders.  There is something about the $147 deductible that causes people to pause and think.  'Is this really medically necessary?'  The result is that, because Plan G policy holders do not over use medical benefits to the extent Plan F policy holders do, the claims and cost are not has high.  Consequently the rate increases for Plan G's are fewer and smaller than Plan F.  Plan F is the best?
Don't be a sheep.  Don't follow the herd.  Stop and look at the different plans.  Ask yourself the hard question in light of the facts whether Plan F is the best.  Do some analysis, and you will save money in the short, long, and longer run.
402-614-3389; Chris@OmahaInsuranceSolutions.com

The Affordable Care Act (ACA) has left many Americans with questions, especially lately with many of the regulations going into effect for 2015. The ACA provides a Health Insurance Marketplace, designed to assist people who don't otherwise have health coverage through their employer or otherwise. How does this all affect Omaha Medicare Recipients? The short answer is; nothing changes. If you currently receive Medicare, your choices and benefits remain the same. How so?
You can get more, for less. That's right; if you are a Medicare recipient, you'll be able to receive many types of preventive care at no additional cost, including services such as mammograms or colonoscopies. In addition, you'll be able to receive one free wellness exam per year.
You'll save money on prescription drugs. The "donut hole" that is part of the Medicare Part D program is a gap in your drug coverage that gives recipients 55% off of Part D-covered brand-name prescription drugs. This donut hole is steadily shrinking, and is expected to be closed by 2020, meaning recipients will only pay for 25% of their covered brand-name and generic prescription drugs.
Your Doctor will receive more support. The ACA has created new initiatives that support care coordination, ensuring that patients get the right care at the right time. As a result, your doctors will likely receive additional resources to ensure that your treatments are consistent.
Whether you receive Medicare through Original Medicare or an Omaha Medicare Advantage Plan, you will have the same benefits and security that you do now as a Medicare Recipient. Interested in learning more? Please contact Omaha Insurance Solutions at (855) 367-3631 to speak to a licensed insurance agent today.