Finding a Medicare advisor in Omaha, NE, is not difficult. If you are turning 65, marketing companies sell your contact information, including birthday and phone numbers, to insurance agents. Lead companies are mailing you business reply cards (BRC) in hope that you will fill them out and mail them back in. Direct mail marketing companies are sending you postcards, flyers, and brochures because they want you to call their 800-Medicare number. Joe Namath and Jimmy J.J. Walker are on an endless loop of commercials coming into your living room telling you about the unbelievable Medicare benefits you do not qualify for.  Dynomite! 
You will have to contact the FBI witness protection program to avoid the onslaught leveled against you as you approach Medicare eligibility!
Just Having An Insurance License Does Not Make You A Medicare Advisor
As you age into Medicare, an army is coming after you–an army of insurance agents. Some insurance agents, like me, have been around for a while. I
earned my Nebraska & Iowa insurance licenses in 2003. Other agents just get their license for the Medicare Annual Election Period (AEP) when Medicare beneficiaries can change their Medicare plans. During those seven weeks of Medicare Annual Election Period AEP (Oct 15th–Dec 7th)–sometimes called "Open Enrollment"—Medicare insurance agents in Omaha, NE, are looking to make some money.  They want to get new Medicare clients who are looking to change their Medicare plans.
People, however, are trying to find a Medicare advisor in Omaha, Ne, who is knowledgeable, competent, and trustworthy.
What Does It Take To Become A Medicare Insurance Agent in Nebraska?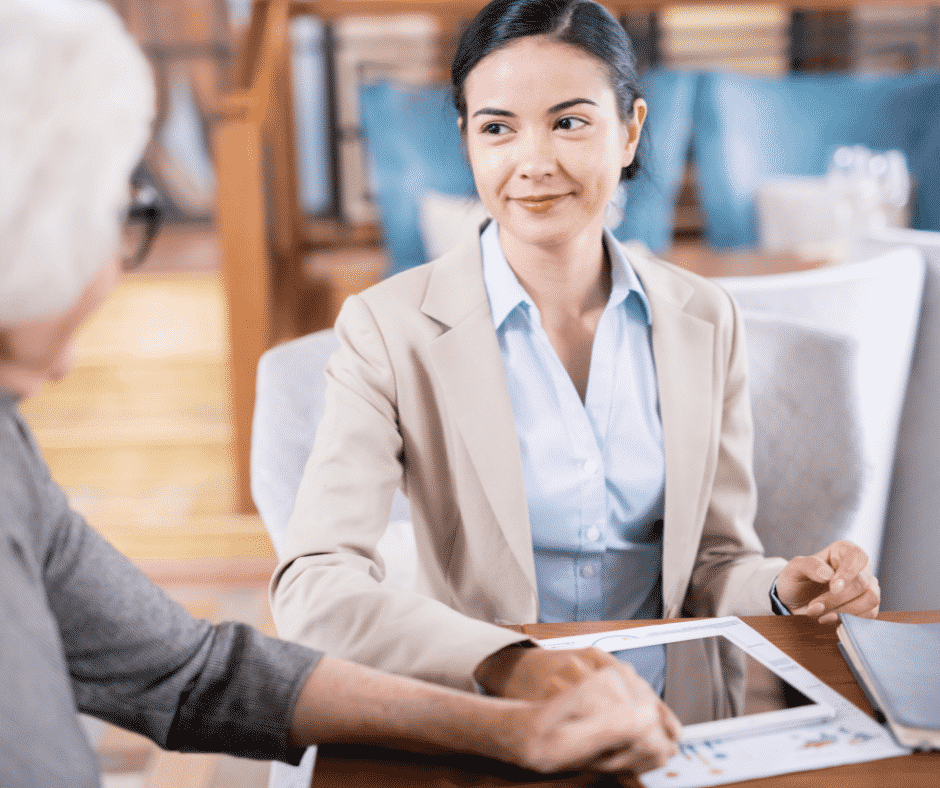 A Nebraska insurance license only means that you passed the licensing test and paid the $50 licensing fee. It doesn't tell you how many times the person took the test to finally pass. It doesn't tell you her score. You cannot even determine how long the person has been licensed, though you can find out their license number on the Nebraska Department of Insurance website.
While doctors, lawyers, real estate agents, and even hairdressers go through a lengthy and difficult training and testing process, insurance agents for Medicare do not. I do not say this with any sort of pride, but as a matter of fact. Many of my fellow Medicare agents in Omaha, NE, have little or no training, are doing this as a temporary part-time gig, and/or will probably let their license drop at the end of the year.
Baby Boomers Increased The Demand For Medicare Advisors
Medicare health insurance is a federal program that began in 1965. The government created it because most insurance companies did not offer affordable health insurance to seniors. Congress intervened to create a program to protect seniors who were going bankrupt handling healthcare as the American population was living significantly longer in large numbers by the 1960s.
Insurance companies quickly developed insurance products to supplement Medicare where it was lacking. Insurance agents started selling these Medicare
supplements. As the baby boomers started aging into Medicare, the demand exploded. There was more demand than what insurance companies and agencies could handle, so they began mass recruiting to find people to sell Medicare supplements. Recruiters promised the usual things to attract large numbers of people–huge sums of money and easy work. 
The sales pitch works because each year, thousands of people get their insurance licenses and become Medicare advisors in Omaha, NE, but quickly they find the work is not easy and they do not become rich overnight. Consequently, after they sell to a few friends and relatives, they let their license lapse. The people they signed up then lose their agent.
The Fallout from Poor Medicare Advisors
The consequence is Medicare beneficiaries are left on their own with an insurance product they probably do not understand in a health insurance program that is as foreign as a foreign language. The agent-less persons are now older. Their needs and circumstances are probably changed, and their income is even more limited.  It is a bad situation.  
While Medicare is not rocket science and I am not a brain surgeon, Medicare and Medicare insurance products have a certain level of complexity.  A person needs a knowledgeable advisor to help them avoid pitfalls and maximize their benefits because Medicare and insurance products are always changing.  
Independent Medicare Advisors in Omaha, NE
We are independent Medicare advisors in Omaha, NE. That means we do not work for an insurance company. We are not captive to an insurance company restricted to selling only one company or brand. We offer a large variety of companies in Nebraska and Iowa–the big names and the small. They all pay us the same commission, so there is no incentive to offer one company over the other. We are Omaha, Nebraska, Medicare insurance brokers, so we look for the best deal for our clients.
How to Pick a Good Medicare Insurance Agent in Omaha, NE
First, we offer both Medicare Supplements and Medicare Advantage. These are both great options for those whom they fit. Our goal is to educate you on Medicare. The official Medicare handbook, Medicare & You, is over 120 pages of incredibly dull reading. We make it simple and understandable.
Secondly, we show you the actual Medigap and Medicare Advantage plans. Our software pulls together the policies and prices in nice neat rows and columns so you can compare and contrast. You can see the plans on one big four-foot computer screen, and we print out the quotes on one sheet of paper you can take with you. 
From my experience, people come to us with separate quotes from various companies and a number of different agents. The mess of papers adds to your confusion. We pull the data up and let you see all the copays, co-insurance, maximum out-of-pocket, and premiums. It is only when you can look at them side-by-side on one computer screen and sheet of paper you can really see and compare.
We print out the quotes so you can take the material home with you. There shouldn't be any pressure to decide or buy 'right now.' Picking a Medicare plan should not be a rush.
Finally, we find out about you and how you wish to manage your healthcare needs. Everyone is unique in how they wish to handle healthcare. Some of that has to do with your personality. Other reasons are your health. Your budget is an important determining factor.  We work with you to see what fits you and is most comfortable for you.
Find A Medicare Advisor in Omaha, NE
You will be on Medicare hopefully for a long time. You want your Medicare advisor in Omaha, NE, to walk with you during that time to help you adjust and change as needs and times change. This is an important relationship for the long haul.  Give us a call and find out how we help 402-614-3389.