Medicare Supplement UnderwritingCategory:
Medicare has lots of rules and regulations. The insurance companies and the State Insurance Commissioners have even more laws. The Medicare supplement 30-day free look period is one of those rules.
Medicare Supplements are called Medigap policies because filling in the gaps is precisely what they do. They fill in the gaps in Original Medicare. Supplements fill in the Part A deductible and Part B coinsurance.
You pay a monthly premium for a Medicare Supplement, and as you age and medical costs increase, the private insurance companies that provide Medigap policies raise rates.
Some companies raise rates higher and faster than other insurance companies, so you may want to change policies. There are rules around changing Medigap policies, and knowing the regulations is essential, like the Medicare supplement free look period.
Medicare Open Enrollment Rules
People often think "Open Enrollment" or "Annual Election Period," which is from October 15th—December 7th, is when you need to change your Medicare Supplement. You may change then, but it is not a particular time for that purpose. A person will still need to undergo health underwriting to qualify for the new supplement. Preexisting conditions may prevent the person from passing underwriting.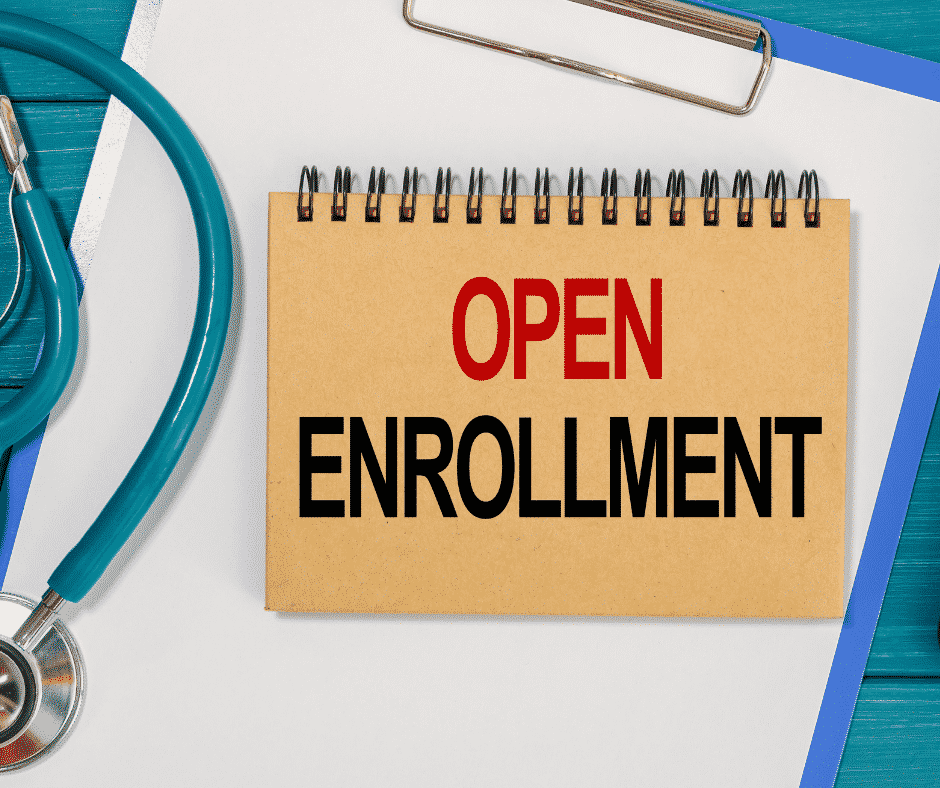 The Open Enrollment for Medicare Supplements is when you turn 65 and/or activate your Medicare Part B. During that period, you are exempt from answering health questions. The insurance company needs to offer you a supplement at the best possible rate no matter your health condition at the time.
The other time you can change Medicare Supplements is by filling out an application and answering the health questions. Most people pass underwriting, but not all. A recent heart attack, stroke, or bout with cancer is an example of why an insurance company would deny new coverage. There are other preexisting conditions that will disqualify an applicant. Of course, you can remain on your current supplement if you continue to pay premiums. Medigap policies are guaranteed renewable.
Medicare Supplement Free Look Period
When you change to a Medicare Supplement, you have a 30-day free look period. During that time, you can cancel the policy without any reason, and the insurance company must return your entire premium without question. If you have another Medicare Supplement, you may wish to continue paying the premium simultaneously. If you cancel the original plan, you may have to go through underwriting to reinstate it.
Medicare Free Look: No Fear
The free look period for a Medicare Supplement, like any insurance product, is to encourage the consumer to purchase because of less fear about changing one's mind.
There are a few other instances when someone might change to a new Medicare Supplement, and the free look period would also apply in those instances.
Guaranteed issue is when someone is coming off an employer's group health plan and already has Medicare Part A & B. You have 63 days to enroll in a Medicare Supplement without underwriting.
Another situation is enrolling in a Medicare Advantage plan for the first time. You have a 12-month window when you can change to a Medigap plan without underwriting.
Another rare situation is when an insurance company closes its Medicare Advantage plan in your service area. You are afforded a guaranteed issue opportunity for a Medicare Supplement.
Certain states have laws specific to them. You can change your Medicare Supplement on your birthday without underwriting (California, Oregon, Idaho, Nevada, Illinois, Louisiana), on your anniversary without underwriting (Missouri), and year-round without underwriting (New York, Connecticut, Massachusetts, and Washington). There is no such regulation in Nebraska or Iowa for Medicare Supplements.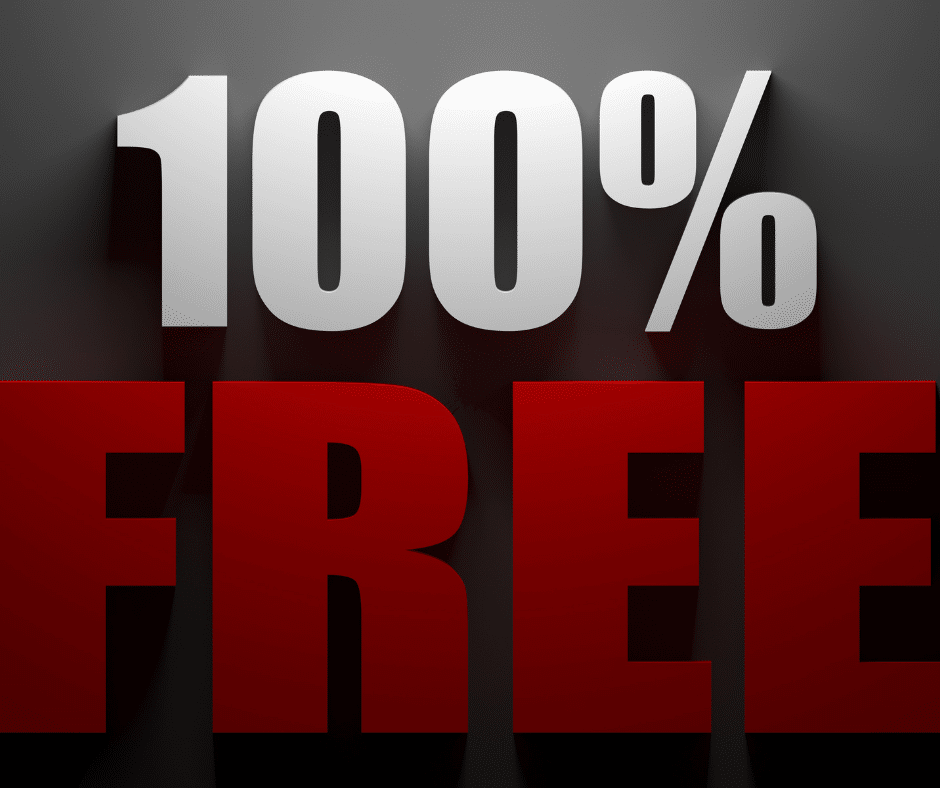 Again with any of these transitions, the Medicare Supplement 30-day free look period applies.
Over the years, I have had clients change their minds at the last minute. To change with them, the Medicare Supplement, free look period, makes the process easier and less cumbersome.
You have 30 days to look. No fear.
I remember when the hospital staff explained my mother's Medicare coverage to me. I kept asking, "What does Part A cover? How is Part B different?"  I couldn't remember anything. I'm sure the stress of my mother dying had a lot to do with it, but it seemed like I was a child going back to school trying to learn my A, B, C's.  I should have called the Medicare coverage helpline at 800-633-4227, but I didn't know.  
The Alphabet of Medicare Coverage 
Understanding the building blocks of how Medicare works begins with understanding the Medicare alphabet. We start with A. A is not for Apple but for Medicare Hospital coverage. When Medicare first started in 1965, there was only hospital coverage. Hospital costs are generally the largest. Seniors in the 1960s were being devastated by hospital medical costs and the availability of insurance at the time. Congress created Medicare.
Medicare Part A costs nothing if you have worked and paid the Medicare tax for at least 40 quarters (or 10 years). The quarters do not need to be consecutive, only total up to 40 quarters.
Medicare Part A Hospital Coverage
Part A covers the hospital 100% for 60 days after the deductible is met. Currently, the Part A deductible for 2022 is $1,556. This deductible is per event in a 60 day period. It is possible to have more than one deductible in 60 days if the medical issues for hospitalization are unrelated. For example, you had a heart attack one month and fell off a ladder the next month. Two unrelated events sent you to the hospital within 60 days, and so you paid two $1,556 deductibles. Not likely, but certainly possible.
Part A Coinsurance
If you continue to remain after the first 60 days in the hospital, you have a $389 copayment per day from day 61-90. Again, hospital stays of that length are infrequent. Nonetheless, you are still responsible for that cost if it occurs and you have no other insurance, like a Medigap plan.
Part A Lifetime Reserve Days
If you go beyond 90 days, there is a bank of "lifetime reserve days" from which you can draw. You have a total of 60 lifetime reserve days. These lifetime reserve days are exactly what it means. Once the 60 days are used up, you have no more. You pay 100% of the inpatient hospital costs after the 90 days going forward.
Medicare Hospital Coverage
Part A covers everything that happens in the hospital during your stay, except some doctor visits. As for the copays, coinsurance, etc., a Medicare Supplement (Medigap) policy may cover those costs. Medicare Advantage/Part C configures the copays in various ways depending upon the policy. Medigap and Medicare Advantage are covered in detail in other blogs.
Medicare Part B Coverage
Part B covers everything other than inpatient stays at the hospital, even if a procedure takes place at a hospital.  Medicare Part B coverage excludes medications usually unless the medications are the type administered in a doctor's office or through durable medical equipment, such as insulin through an insulin pump.
Medicare Part B coverage is for doctor visits and outpatient procedures. The doctor visits can also be the doctor visits while in the hospital.
Part B Costs
Medicare Part B coverage does cost something. Currently, the Part B premium is $170.10 for 2022 for most people. The Part B premium had the most significant increase in Medicare's history from last year, $148.50.
For approximately 4% of the Medicare demographic, the Part B premium is more because of your income. Please, confer our blog on the IRMAA Tax.
Part B covers 80% of the doctor and outpatient costs without limit. There is no upper dollar limit on Medicare benefits as long as the procedures are "medically necessary" and occur at a Medicare-approved facility or with a doctor who accepts Medicare assignment. On the flip side, however, you also have a 20% coinsurance you must pay, which has no cap or limit. That is drastically different from what you probably experienced with your employer's health plan. Most plans have a maximum out-of-pocket (MOOP). Those MOOPs may be as high as $10,000 or $15,000, but you have a cap at some point. Medicare Part B coverage is an unlimited 20% coinsurance. There is no cap or limit. Another reason to get some sort of additional insurance coverage.
Medicare Part C Coverage
Keeping with the alphabet theme, Medicare Part C coverage is next. The Balanced Budget Act of 1997 (BBA) established a new Part C for the Medicare program. Part C was known then as Medicare+Choice (M+C) program, which started in 1999. Many times clients will ask if Medicare Part C or Advantage are new. There have been many iterations of Medicare Advantage with variable names. Part C was only in limited markets when it first began. Omaha, Lincoln, Council Bluffs, eastern Nebraska, and Western Iowa were not the hotbeds where the Part C programs were initiated or grew. Of course, that is changed.
The Medicare+Choice was renamed Medicare Advantage (MA) under the Medicare Prescription Drug, Improvement, and Modernization Act of 2003 (MMA). The MMA updated and improved the choice of plans for beneficiaries under Part C and changed the way benefits are established, and payments are made. The MMA broadened Medicare Part C coverage.  MMA enabled Medicare Advantage to also include Medicare Part D prescription drug coverage for the first time.
Medicare Advantage Design
Medicare partnered with health insurance companies to create Medicare Advantage plans. The Part C plans need to offer at least as much as Original Medicare Part A & B in the overall actuarial cost sense, but they could also offer more, such as dental, vision, hearing, etc. Medicare regulates and monitors the plans. Medicare Part C coverage must be as good as Original Medicare. 
The Part C plans are Medicare. That is why it is called "Medicare Part C." Medicare Advantage is Medicare administered by a private insurance company approved by Medicare.
Medicare Part C/Medicare Advantage is usually offered at little or no premium over the Medicare Part B premium payment. The plans, however, have copays and coinsurance with a maximum out-of-pocket for the total copays.
Medicare Part D Coverage
The final letter in this Medicare alphabet is Part D for Medicare prescription drug coverage. Until 2003 Medicare did not sponsor prescription drug coverage, though some supplements had their own private programs. After the MMA legislation, Medicare worked with insurance and pharmaceutical companies to establish drug plans that provided medications at reasonable rates and distributed the costs fairly among participants. The premium for each plan varies.
The Dreaded Donut Hole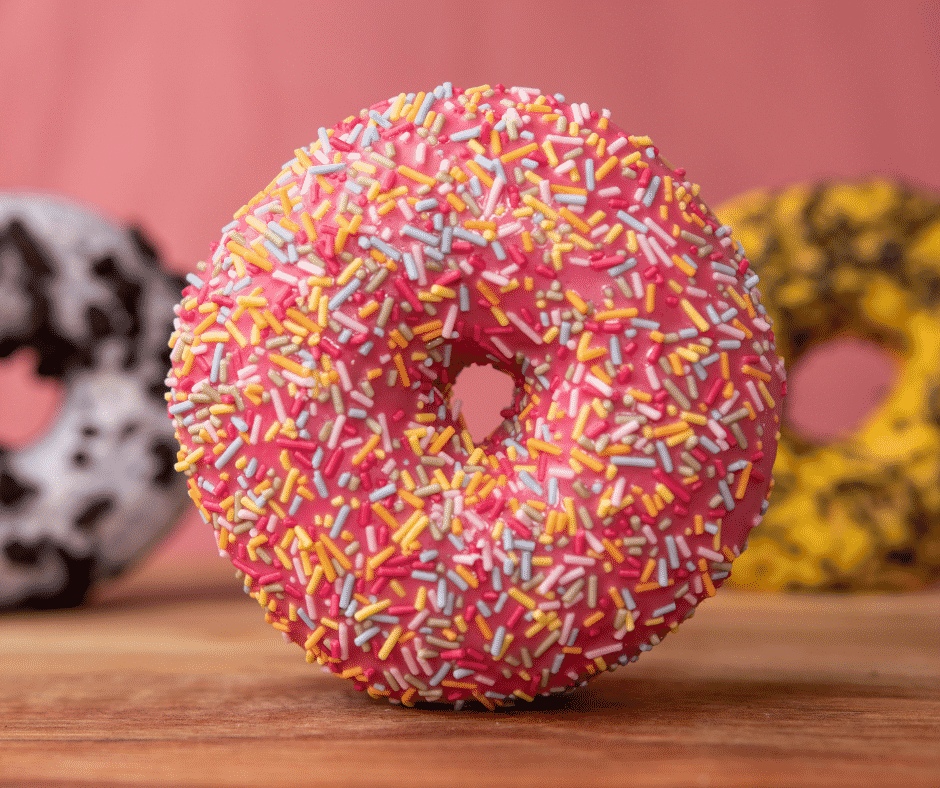 The Medicare coverage for Part D plans has four phases. To start, there is the deductible. The current deductible on most plans in 2022 is $480. During the second or initial phase, the beneficiary covers about a fourth of the actual cost of the medications once the annual deductible is met. The plan pays the other three-fourths.
If the client and the plan payout $4,430 in copays and cost from the plan, then the Medicare beneficiary moves into the 3rd phase, which is the Gap (or Donut Hole). At this point, the pharmaceutical companies discount the medications to 25% of their actual cost. The beneficiary then pays the total cost of the drugs until he reaches $7,050 of combined payments out of his pocket.
Then he has crossed over to the 4th and final stage–Catastrophic. In the catastrophic phase, you will pay the greater of 5% of drug costs or $3.98 for generic and $9.98 for non-generic medications. You will pay these amounts until the end of the year. On the first of the year, the whole cycle starts over.
What Medicare Covers and What Medicare Does 

Not

 Cover
Medicare coverage is easier to define by saying what it does not cover.
No Long-Term Care
Original Medicare–just Part A and Part B–does not cover long-term care or is sometimes referred to as custodial care. Medicare covers skilled nursing facilities, and skilled nursing facilities are mostly long-term care facilities. But the purpose of the skilling nursing facility with Medicare is in the service of curing an illness and is only temporary. Skilled nursing facility care is limited to 100 days. It is not custodial care.
Custodial care is needed when you can no longer perform activities of daily living, such as bathing, toileting, transferring, dressing, eating, etc. Medicare does not cover long-term care for custodial purposes.
No Dental
Medicare does not cover routine dental care, such as teeth cleaning, fillings, extraction, crowns, root canals, etc. Yes, many Medicare Advantage / Part C plans cover dental but not Original
Medicare Parts A & B. This is a common confusion.
In keeping with the dental theme, Original Medicare does not cover dentures. Some Medicare Advantage plans do. Medicaid in many states covers dentures, but Medicare does not, though you may purchase a separate and private dental plan for that purpose.
No Cosmetic Surgery
Original Medicare does not cover cosmetic surgery. Breast augmentation, hair implants, botox injections are not on the list of Medicare authorized treatments. That being said, there are exceptions depending upon circumstances. In other words, how "medically necessary" the treatment is.
One of my clients called me ecstatic because she was approved for breast reduction. I must admit breast reduction was not one of the things I gave a great deal of thought to. I remember my grandmother explaining to me once in an unusual turn of events the challenges well-endowed women have, but it was never something I thoroughly appreciated. However, my client explained to me why it was "medically necessary," and Medicare concurred. The breast reduction was approved, but generally speaking, there is no Medicare coverage for cosmetic surgery.
No Acupuncture
Original Medicare does not cover acupuncture. I never would have imagined how popular acupuncture is, but I have gotten that question many times over the year. Medicare Part A or B do not cover acupuncture, though more and more Advantage plans offer some acupuncture, usually in conjunction with chiropractic care.
No Hearing Aids
Original Medicare does not cover hearing aids or their fitting. Anyone who has even a remote experience with hearing aides knows how incredibly expensive hearing aides are. Neither Part A nor B covers hearing aides. Again many Advantage plans do cover various aspects of audiology and hearing aids. Thus the mass appeal of Medicare Advantage over Original Medicare.
No Routine Foot Care
Original Medicare does not cover "routine foot care." Yes, Medicare covers feet and the rest of your body, but "routine foot care" is a particular thing. Primarily routine foot care involves cutting or removing corns and calluses, trimming, cutting, or clipping nails, and hygienic and preventive maintenance, like cleaning and soaking your feet. This type of care is vital for some people with specific health issues to prevent infection or damage to their feet. Routine foot care is absolutely critical for those with diabetes and neuropathy to avoid infection and other problems that could result in amputation. Neither Part A nor Part B covers routine foot care. Many Medicare Advantage / Part C plans do cover routine foot care.
One of my clients was quite a large man. He was also diabetic with many other complications. He could not trim his own toenails. He very much needed podiatric care. As a matter of fact, he was embarrassed by the whole situation and neglected the trimming for a while. As you can guess, his toes became infected, which resulted in losing some toes.
While these are not small or unimportant areas of health, Medicare does not cover them. Medicare, however, covers virtually everything else that is "medically necessary."
Medicare Coverage For Experimental Treatments
Experimental treatments or clinical trials, however, are in their own category. Medicare may cover experimental treatments. Though that being said, most "experimental" treatments are voluntary programs supported by funding from pharmaceutical companies or other institutions. Those can only be spoken to on a case-by-case basis. Medicare may cover some or all of the treatment depending upon the type of treatment. Indeed, those aspects Medicare typically would be covered.
Many years ago, a man was referred to me because he had had some difficulty around this issue of clinical trials. He had been on a Medicare Advantage plan with a previous agent. He could only get into the clinical trial without paying for a large part of it was to return to Original Medicare. After much difficulty with Medicare, Medicare granted him an exception to return to Original Medicare without waiting for the Annual Election Period in October.
The next problem was finding a Part D prescription drug plan that would cover his medications. That's where I came in. That matter was straightforward, but the difficulty he had getting some Medicare coverage for the experimental treatment was interesting and scary, which ultimately prolonged his life by many years.
More Information in Other Blogs
There is much more to say about Medicare. There is, even more, to say about Parts A, B, C, & D; however, over 2,000 words in just this article is more than enough for anyone to read about the wonders of Medicare in a brief sitting. I recommend searching in the search tool at the top of the blog section for more information on each Part of Medicare and the sundry-related topics, but before going on, you must understand the foundational building blocks of Medicare.
When you need help understanding Medicare, give us a call at 402-614-3389, or the Medicare coverage helpline is 800-633-4227.  Medicare is open 24/7.
You are eligible for Medicare insurance at age 65 when you have worked at least 40 quarters and paid the FICA (Federal Insurance
Contributions Act – U.S payroll tax deducted to fund the Social Security and Medicare programs). Medicare tax is included in the FICA or payroll tax that comes out of your paycheck each pay period.
Many people, however, will work past 65 and will have health insurance through an employer's group health plan. You are not required to go on Medicare insurance at age 65 if you have an employer health plan that is as least as good as Medicare. You can stay on your work health plan indefinitely without penalty. When you quit or retire and lose your health plan, then you need to enroll in Medicare. Otherwise, you will eventually suffer a penalty when you enroll in Medicare insurance.
Why Enroll in Medicare Insurance If You Have Other Health Insurance?
Medicare insurance is better health insurance than most employers' health plans most of the time. Either the cost of Medicare is lower, the coverage is better, or both. Many people go completely on Medicare and drop their employer health coverage even when they continue to work past 65.
Comparing your employer's health plan and Medicare insurance costs is necessary. The way you compare is by looking at four numbers. First, what is the monthly premium? Splitting out individual costs is critical because spouses are often more expensive than employees if it is a married couple. Which is more, Medicare insurance costs or employer insurance costs?
Second, what is the deductible? The deductible is significant because the savings can all be for naught if the deductible is substantial, even if the premium is low. One visit to the emergency room can wipe out any savings you thought you had.
Third, what is coinsurance? Most plans are 80/20. You pay 20% of the cost after the deductible up to a set amount. I have seen some plans, though, that are 90/10. Ten percent is an excellent coinsurance. Coinsurance that is 70/30 is not so great. I've seen those as well.
The fourth number is maximum out-of-pocket (MOOP). What is the most amount of money you are responsible for paying out of your
pocket while on the plan? When do you stop paying, and the insurance covers everything 100%?
Once you have those numbers, I can tell you in a heartbeat which is better: Medicare, the employer plan, or it's a coin toss.
There are other factors to consider with a group health plan, but they usually will be minor compared to the four actual numbers we just discussed. Another critical factor to consider is income. If you are in the top 4% of income earners, your Medicare Part B and D premiums may drastically affect the equation.
Your health is something to consider, and I don't mean just those with poor health. Sixty-five is not an arbitrary number that the government pulled out of the air. Sixty-five is when the human body begins a rapid determination because of age, prolonged demanding lifestyle, and genetics. While your employer's health plan may have been great when you were 40, 50, and even 60, at 65, you will need more comprehensive coverage to take care of the health issues that come toward the end of life.
What Are the Two Types of Medicare Insurance?
Medicare insurance has a history. Medicare insurance started with Medicare Part A for hospital cover in 1965 when Congress created Medicare. Part B for doctor visits and outpatient procedures followed quickly. There were other changes, but the significant development most people experienced started in the 90s with the creation of Medicare+Choice, which eventually developed into Medicare Advantage. There are two essentially different kinds of Medicare insurance from which beneficiaries can choose–Original Medicare (Part A & B) and Medicare Advantage (Part C).
Original Medicare Insurance
With a Medicare Supplement (or Medigap) policy, Original Medicare will provide the most comprehensive coverage. Depending upon the type of Medicare Supplement you choose, you will pay the least amount of money out of your pocket in deductibles, copays, and coinsurance. People like not paying copays, especially during severe and expensive illnesses. That is a great benefit, but there is a price for any benefit.
The downside is that you pay a monthly premium that is not small and grows as you age. The premium increase can be substantial with some Medicare insurance companies. You may be trapped in ever-increasingly high premiums if you can not switch to another Medigap policy because of health issues. Most people do not like that either.
Economic realities are always a trade-off. There is no such thing as "THE BEST"–possibly, maybe a better.
Medicare Advantage Insurance
On the other hand, there is Medicare Advantage (Part C). Medicare Advantage combines Medicare Parts A, B, and D in one product with
usually additional benefits. Medicare Advantage is Medicare, but Medicare is administered by a Medicare insurance company approved by Medicare.
Medicare Advantage insurance is usually meager to no cost–other than paying the Part B premium. Everyone likes zero or as close to zero cost as possible. Zero will always win. No one argues with zero.
The downside is copays and coinsurance, and even these are not overly discouraging. However, the copays and coinsurance can add up. The real downside to Medicare Advantage insurance is the maximum out-of-pocket. The maximum out-of-pocket (MOOP) for 2022 is currently $7,550. While no plans in the Omaha, Lincoln, and Council Bluffs Metro area have that MOOP, most MOOPs are substantial, like $3,900, $4,500, $5,400, or $6,700. Paying any of those maximum out-of-pockets would present a painful challenge for most people.
Medicare Advantage Weaknesses
I have seen the weakness of Medicare Advantage insurance plans with illnesses like cancer and dialysis.
Chemotherapy is not cheap. Most regiments of chemo can run as high as $25,000–$50,000. Chemotherapy on many plans is a flat 20% until you hit the maximum out-of-pocket, which all but ensures you will reach the maximum.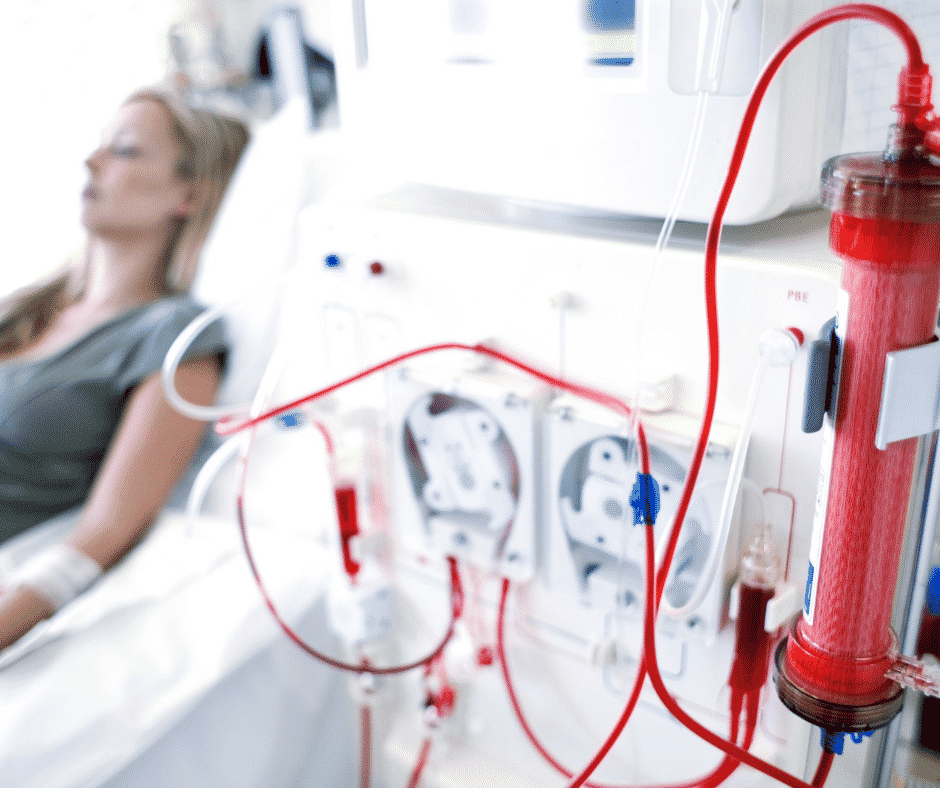 My father, John Joseph Grimmond, was on dialysis for over two years. Watching my father go through that was hard. He was a brave soul who didn't complain, but I could tell how hard it was physically and emotionally. In terms of costs, dialysis treatment runs very much like cancer treatments. You will almost certainly hit your maximum out-of-pocket.
Medicare Supplement Weakness
In Nebraska and Iowa, some clients cannot change their Medicare Supplement after the Initial Enrollment Period because they cannot pass the underwriting questions. As a result, their premium keeps mounting with each rate increase and as they age.
With some people who come to me with enormous monthly Medigap premiums, Medicare Advantage may be a solution. It is a solution if they can understand the math.
Medicare Advantage plans have maximum out-of-pocket (MOOP) compared to Original Medicare. Original Medicare–just Part A &
Part B–does not have a maximum out-of-pocket. That is why people purchase Medigap policies.
When a person's Medigap premium reaches $4,000, $5,000, or $6,000 a year, it makes sense to look at a Medicare Advantage plan whose maximum out-of-pocket is only $3,900, $4,500, or $5,200 per year. The Medigap premium is paid regardless of claims or health. The Medicare Advantage copays are only paid when the plan is used. Even if the plan is used to the maximum, it is still less than the Medigap policy, where you will undoubtedly pay the total amount of the premium. Medicare Advantage may be a viable alternative for those who understand the math.
In-Network & Out of Network Vs. Fee For Service
We love our doctors and even our hospitals. We want to go to whom we wish. Original Medicare insurance is accepted virtually everywhere in the Omaha, Lincoln, and Council Bluffs Metro area. I have not run into Medicare acceptance as an issue. A small group of doctors in Lincoln limits the number of Medicare patience they will see, but if you are an existing patient, it is a non-issue.
If they take Original Medicare, there is no issue with Medicare Supplements. Original Medicare is a fee-for-service payment structure. If they accept Medicare–accept Medicare assignment–they accept Medicare payment.
Medicare Advantage insurance (Part C) is different. The majority of Medicare Advantage plans are built within networks. You have to go to a doctor and hospital in the network to pay the lowest copays. Fortunately, in the Omaha, Lincoln, and Council Bluffs Metro area, the three networks–CHI, University, & Methodist–work with the seven insurance companies that currently offer Medicare Advantage insurance in this area.
The strictness of the in-network and out-of-network categories again is a non-issue with the "national networks" some of the more extensive plans have and the offered PPO plans, which allow beneficiaries to go to anyone who accepts Medicare if they are not in the national network. For us in the Omaha Metro area, with very few exceptions, I find this to be a non-issue.
This is a legitimate criticism outside of the metro area in rural Nebraska and Iowa. You may find the network of doctors, hospitals, and other medical facilities too restrictive, and this could be a definite downside to Medicare Advantage insurance in those areas. That aspect of Medicare Advantage insurance should be vigorously researched and considered in the decision process. In those instances, Original Medicare will have a broader appeal for those who find Medicare Advantage networks a problem for them.
Medicare Vs. Managed Care
An irony that the critics of Medicare Advantage insurance never address honestly is the fraud, waste, and abuse that occurs under Original Medicare. Many critics are "champions" of attaching Medicare Fraud, but the lack of management is what allows fraud, waste, and abuse to occur under Medicare. (Please, consult my articles on Medicare Fraud for examples of this.)
Though Medicare's infrastructure is enormous and its budget is vast, it still cannot overcome fraud, waste, and abuse within the system. The goal of the managed care model that CMS (Center for Medicare & Medicaid Services) promotes through Medicare Advantage is to reduce all three components of fraud, waste, and abuse. The precise scientific requirements the Medicare insurance companies must implement in their care, billing, and reimbursement structure and regulations is how CMS ensures cost reductions. Reading through the mountain of regulations and metrics that must be applied, I find it daunting, but the insurance companies do. Original Medicare, managed by CMS, does not follow the same rules and regulations.
Medicare Advantage plans more carefully watch the treatments doctors prescribe and, consequently, the billing. The treatment needs to be
within the regulations that CMS mandates for the Medicare Advantage plans. Otherwise, the treatment will be flagged. That being said, the questioning of the treatment often gets down to a lack of explanation or documentation from the physician's office. I have often worked with clients to move a treatment through simply by having the doctor's office add more information to the recommended treatment. CMS has also set up appeal processes the insurance companies must follow when treatment is denied. Ultimately CMS will be the final court of appeal.
Also, denial usually does not mean any treatment. Usually, it means a less invasive and costly procedure. Or it could be a less amount of days as an inpatient or in a skilled nursing facility. Those who criticize the managed care of Medicare Advantage plans for this laud the lack of strictness in Original Medicare and recommend voluntary reporting of waste and fraud to deal with overspending.
Conclusion
No Medicare insurance plan fits everyone. The Medicare insurance benefits are different with different plans.  Each person has unique needs. Some are willing to assume more risk to reduce costs; others are willing to pay more to reduce risk. To each their own. Like any economic choice, choosing Medicare insurance is a matter of trade-offs.
If you are looking for Medicare insurance agents near me, call us at Omaha Insurance Solutions at 402-614-3389 and speak with a licensed insurance professional.  We are medicare insurance brokers in your area.
#1. Can You Change Your Medicare Supplement Without Underwriting in Omaha?
Outside of your Open Enrollment or Guaranteed Issue (GI) situation, you must go through Medicare Supplement underwriting in Omaha. This means all of Nebraska and Iowa as well. I had an incredible case a couple of years ago.
Several financial advisors refer their clients to me for their Medicare needs. One young man referred to me was 92. He had been on the same Medicare supplement since he was 65. His Plan F was $565 per month. I about fell out of the chair when he told me how much. The agent hadn't contacted him in decades–probably dead!
I was concerned that he might not pass the Medicare Supplement underwriting questions here in Omaha, but I took an application—the same exact coverage he currently had. In a couple of days, I got the email from the insurance company he was approved and the policy issued. I saved him over $3,000 a year. I feel bad he had been neglected all those years and had overpaid thousands of dollars.
That's why you want to check on your Medicare Supplement regularly. It may save you money to change. All you have to do is fill out the Medicare Supplement underwriting application and answer a few questions.
#2. What Is Medicare Supplement Underwriting in Omaha?
Insurance is about covering risk. Actuaries are super-mathematicians who figure out the risk. They mathematically determine the odds that something will happen and how much that something will cost.
What are the odds you will be in a car accident? How much will it cost? What are the odds you will get sick, and how much will that cost?
Actuaries use the statistical data of tens of thousands of people and your personal medical history to determine the probability something will happen or not. They also figure out what that something will cost—figuring that all out is as much an art as a science.
Medicare supplement underwriting questions attempt to uncover your current health. Actuaries ask the questions, collect data and "guess-timating" costs. The purpose of Medicare Supplement underwriting in Omaha is to determine your eligibility and the cost.
An applicant can qualify for a Medicare Supplement in one of three ways. Federal and State laws guarantee an "open enrollment" to those turning 65 or enrolling in Medicare Part B for the first time. During this time, anyone may apply and purchase a supplement without answering any health questions. The insurance company can neither deny nor rate you based upon your health. I am focusing on underwritten policies, so I will leave this to another discussion.
The second way is through Guaranteed Issue (GI). Guaranteed Issue can come in several ways. But, again, I will leave that to another blog.
The third way to qualify for a Medicare Supplement is by going through the underwriting process. An insurance company determines your eligibility for health insurance coverage based upon listed criteria.
What A Terrible Question!
The first question: "What is your height and weight, please?"
Most people–including myself–are not at the weight we would like or should be. All of the Medicare Supplement underwriting in Omaha have a chart for height and weight. Some companies are more generous than others. Along with other factors, we consider weight when we start an application. Some of our clients are not tall enough for their weight, so we guide them to certain companies.
If you are extremely short for your weight, it could be an issue. Always call and find out. Sometimes I have had clients delay and delay because they have convinced themselves that they will lose that thirty pounds before they apply. The thirty pounds never comes off. I convince them to make a Medicare Supplement underwriting application anyway, and it turns out the thirty pounds didn't matter. As Nike says, "Just do it!"
I had another client last summer lose about 4o pounds. A few months before, the insurance company denied her coverage. After a wonderful weight loss regime, she passed Medicare Supplement underwriting and saved almost $1,000.
Medical History – Knockout Questions
I don't think "knockout questions" is official actuarial language. But, it's the language insurance agents use because these questions knock people out of the running for a supplement.
These are some examples of Medicare supplement underwriting questions for preexisting conditions.
Treated for or advised to have bone marrow or organ transplant
Diagnosed or treated for AIDS
Treated for or diagnosed as having internal
Cancer, melanoma, leukemia, Hodgkin's disease, or lymphoma
Treated or diagnosed as having congestive heart failure
Alzheimer's disease, Organic Brain Syndrome, or Senile Dementia
Treated for or diagnosed as having Amyotrophic
Lateral Sclerosis (ALS), Parkinson's disease, or Multiple Sclerosis
Cirrhosis of the liver, chronic renal failure, kidney failure, or have had dialysis
Diagnosed as having Hepatitis C, Lupus or Crohn's disease
Diagnosed with COPD and/or Emphysema
Requiring any injectable medications for treatments
Uses or has oxygen tank for lung disease
Hospitalizations within the past 60 days or three or more within the past two years
Requiring assistance for dressing, bathing, toileting, walking, or is bed-ridden
Radiation or chemotherapy treatments within the past two years.
Diagnosed with Bipolar or Schizophrenia
Diagnosed with Myasthenia Gravis
Peripheral Vascular Disease
These are some of the medical history questions that would result in an immediate denial. This is not a complete list. Some Medicare Supplement underwriting in Omaha have more questions, but this list gives you a good idea of what is permissible or not.
Again, the individual insurance company can make a big difference. Not all insurance companies have the same Medicare supplement underwriting guidelines. They vary from company to company.
There is one company that denies coverage if you have rheumatoid arthritis. Another company will cover rheumatoid arthritis if it is not currently debilitating. Again, knowing the subtleties of the company's Medicare supplement underwriting guidelines makes a difference.
#3. Can I Still Get My Medicare Supplement Underwritten In Omaha If I Have Diabetes?
Diabetes is problematic, depending upon your situation. The company's Medigap underwriting questions will determine if it makes sense to apply. Some companies will outright deny coverage if you are on insulin. With other companies, the amount of insulin will make a difference. Some put a limit of 50 units, and above that amount, they deny coverage. Quantity is critical.
With other companies, weight may be the deciding factor when you have diabetes.
Medigap underwriting questions can be a complex web of guidelines varying from company to company. On top of that, companies change their guidelines. A couple of years ago, I had one insurance company that was my go-to company for people with diabetes. Then, it made its eligibility process more restrictive. An insurance company can change at any time for new applicants.
Future procedures Questions
An issue that most people do not think about is future procedures. I have had many an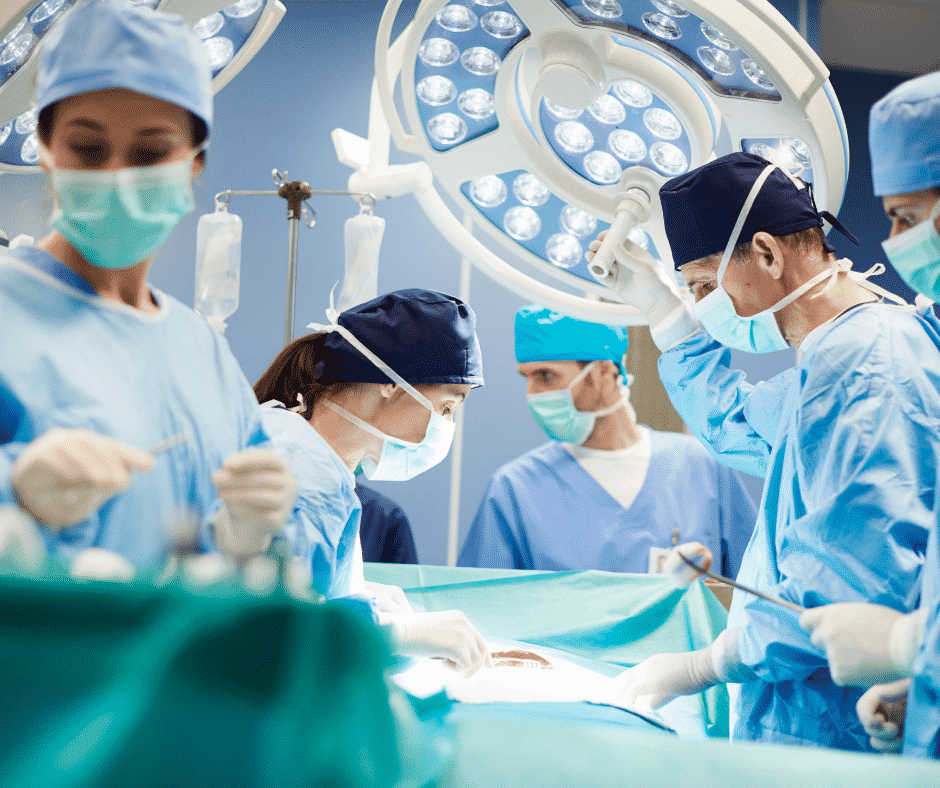 application torpedoed because the client did not mention they were planning a knee replacement in a couple of weeks.
Insurance companies will not take on known expenses, such as pending surgeries or procedures. They want those completed, the patient discharged from treatment, and everything working without side effects before taking on a new client. Before applying for a Medicare supplement, the patient must complete any joint replacements, cataract surgery, hernia surgery, etc.
People have asked me what if a future procedure is uncertain. For example, your knee is not in good shape. You have discussed knee replacement with your primary care physician, but the doctor did not recommend surgery. At least, it is not an order in the medical records. After a few months on the new Medicare Supplement, you have a knee replacement. Could that be a problem? Absolutely!
The insurance company could go back to the application you signed and say you did not disclose a pending surgery and thus refuse to pay for the procedure. That is a real possibility.
On the other hand, the insurance company cannot hold you captive forever from having any procedures. Six months or a year is usually the term limit. If you have a procedure outside of the initial six months, the company may not question it. Situations do come up, so it is not possible to foresee every possible contingency.
Changing In Health Condition
I remember a prospective client I visited with about changing supplements. She was scheduled for a hip replacement, so we couldn't fill out an application. For various reasons, she delayed the procedure for several months. Every time I called back, the surgery had been delayed. Finally, she had surgery, so we set a date to complete the Medicare Supplement underwriting application.
It turned out there were complications. She had to go to physical therapy for several months. Each time I called, the physical therapy had been extended. Finally, the doctor released her from physical therapy, so we scheduled an appointment.
As I began the Medicare Supplement underwriting application, she disclosed that she was recently diagnosed as bipolar and on medication for her condition. I stopped the application.
New Diagnosis
Depression and other mental ailments are common. A person can pass underwriting who has depression, bipolar, etc. Insurance companies approve people with depression all the time. The issue, in this case, was the recency.
An insurance company is looking for stability in a condition. How long has the person had the condition? How has the treatment gone? Are there side-effects or costly consequences? All of those elements go into consideration. For example, someone recently diagnosed would probably not pass.
Medigap Advocate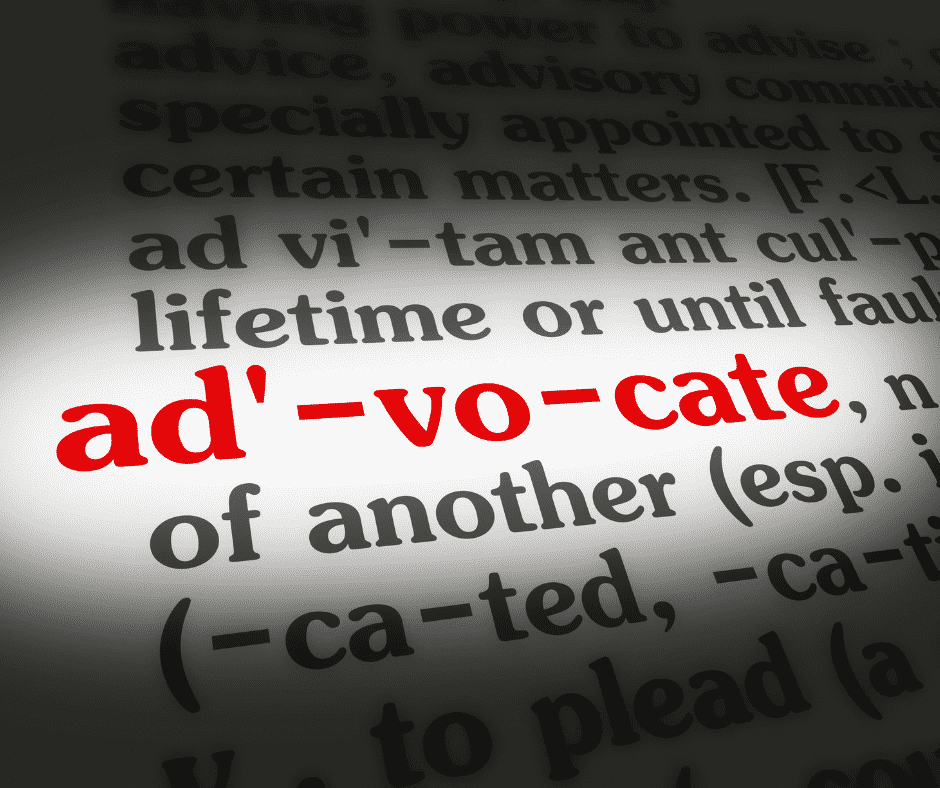 Health insurance is not cheap. So I try to help my client keep those costs down. One way I do that for my clients on Medicare Supplements is to check in with them on a regular basis to see what they are paying. Then, if I can save them some money, we make an application with another company.
In that process, I navigate the Medicare Supplement underwriting guidelines for some of my clients with health issues. It is not always easy. Weight, history, current conditions, medications, and future procedures all come to bear on what can or cannot be done.  I'm here to help make getting Medicare insurance for you or your loved ones in the Omaha Nebraska area a little less painful.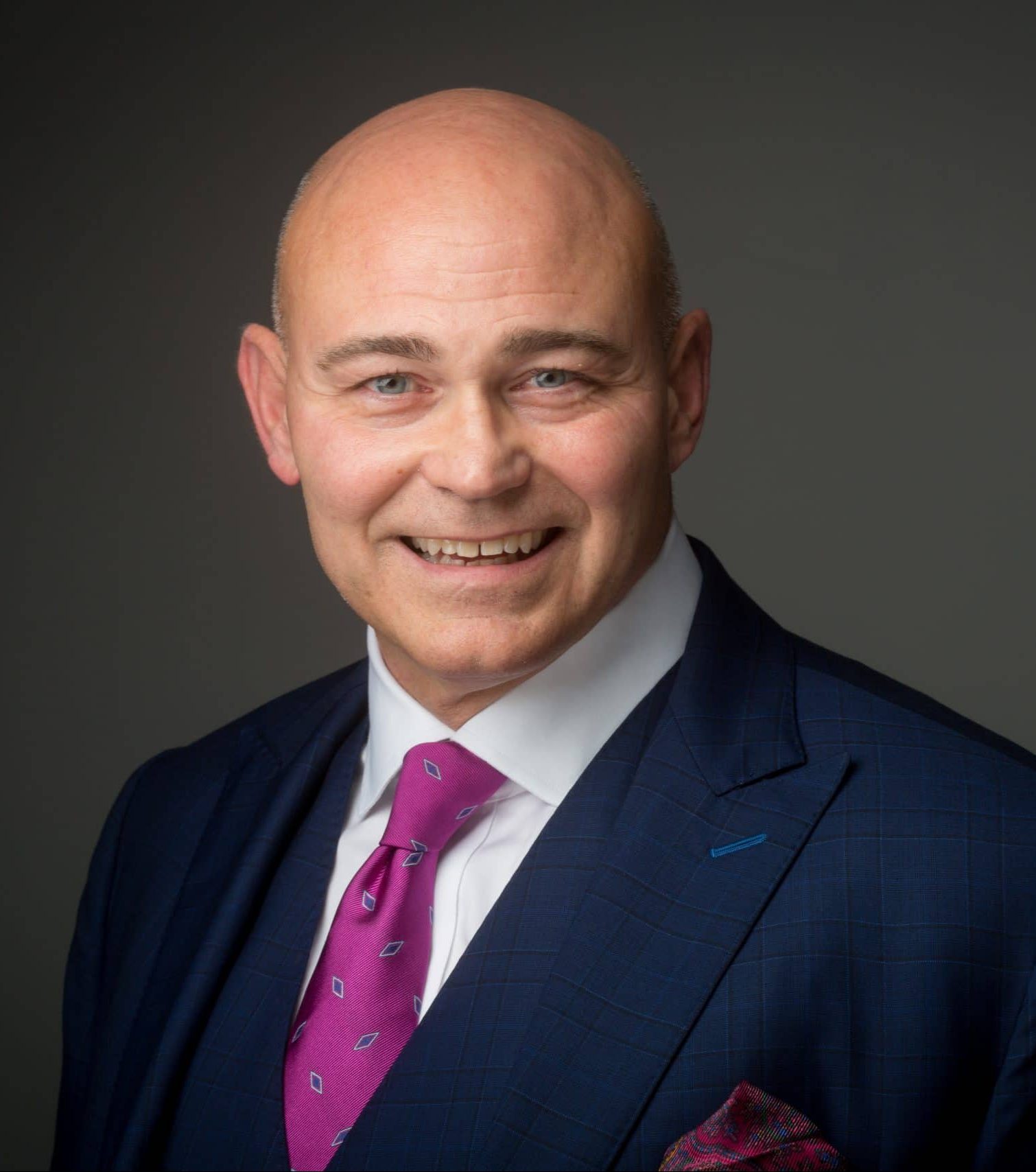 If you need help navigating the labyrinth that is Medicare Supplement underwriting in Omaha or anywhere, please give us a call at 402-614-3389.