Getting to Know Omaha Insurance Solutions Your Medicare Advisor
Who Are the Medicare Advisors at Omaha Insurance Solutions?
My name is Chris, and I'll be your Medicare Advisor at Omaha Insurance Solutions here to help you navigate Medicare insurance plans in the area.
Go Big Red!
Some of the first words I learned were, "Go Big Red!"  Sunday at church was important, but Saturday during football season was the real high holy day. In my house, it was like going to church. We had to be quiet while my dad was listening to the game on the radio. We couldn't make a peep, especially if Lyell Bremser was broadcasting.
Even cheering was forbidden until our mother said it was ok in case there was a penalty. We had a special Husker room in the basement where we gathered for the game-day–Husker wallpaper, red phone, red semi-shag carpet, National Champion signed plaques, and a big Herbie Husker Doll.
No matter where I lived, I always had that sense I was a Nebraskan. As I lived and worked with people all over the country and world, I realized the Nebraskas and Iowans I grew up with around the Omaha-Lincoln-Council Bluffs area were rock-solid citizens. When I started my business, I wanted it to be here. These are the kind of people I wanted the Medicare advisors at Omaha Insurance Solutions to serve.
Medicare Advisors at Omaha Insurance Solutions Are Local Yokels
Why did I become a licensed Medicare agent?  It's because of how I learn.
Everyone learns differently. I am very visual, but I still need to hear. Show and tell is my best method for learning.
Medicare is not rocket science, but there is some complexity. The word I hear the most often from clients is "confusing." Meeting with someone face-to-face, I find, is the best way to teach about Medicare. Seeing as well as hearing makes Medicare less confusing.
Nowadays, you can easily buy your Medicare plan online or over the phone, but I find in person is the best for me and many others when it comes to Medicare. That is why the Medicare Advisors at Omaha Insurance Solutions live in the community they serve.
We are here in person for you at a brick-and-mortar office, handing you brochures and writing on paper applications. We are here to walk you through the process of understanding Medicare, grasping the various Medicare insurance products, and completing the process of enrollment and application in person.
Your Personal Licensed Medicare Agent
When I agree to a contract with someone, I want to know the person. When I hand my money over to someone, I want to know something about the person. When I am legally obligated, I want to know that person is reliable and honest. It is hard to do that without looking them in the eye.
Insurance is about a contract, money, and an obligation. And as a licensed Medicare Agent I want to touch, see, and know the person with whom I can doing business. I'm old fashion that way. Most of my clients are old fashion in that way. Medicare Advisors at Omaha Insurance Solution are old fashion too.
Knowledgable & Experienced Medicare Advisors in Omaha, NE
When I go to the doctor, I expect he will know what he is talking about. When I buy a car, I expect the salesperson and dealership to be straight up
and honest. When I buy a suit, I expect the haberdasher to do what is best for me and leave out the fake flattery. Even when you are not an expert in a subject, there is that human intuition that picks up on any thread of insincerity or dishonesty.
We are students of insurance, particularly Medicare insurance products. Insurance companies will take care of themselves. The government–Social Security & Medicare–will cover its backside. The only person who can really look out for you is your Medicare insurance agent and broker. Your Medicare agent is there to serve your best interest, so they need the knowledge and experience to understand the insurance products and the trends, and the whims of insurance companies and government agencies. As you read our blogs, I hope you see we are students of our profession aware and abreast of trends and shifts in the market and industry. Medicare Advisors at Omaha Insurance Solutions know their stuff!
Unbiased Medicare Insurance Brokers
While I like brands–Coca-Cola, American Express, Berkshire Hathaway, Hallmark–and the confidence and warm feelings they produce, I like competition more. I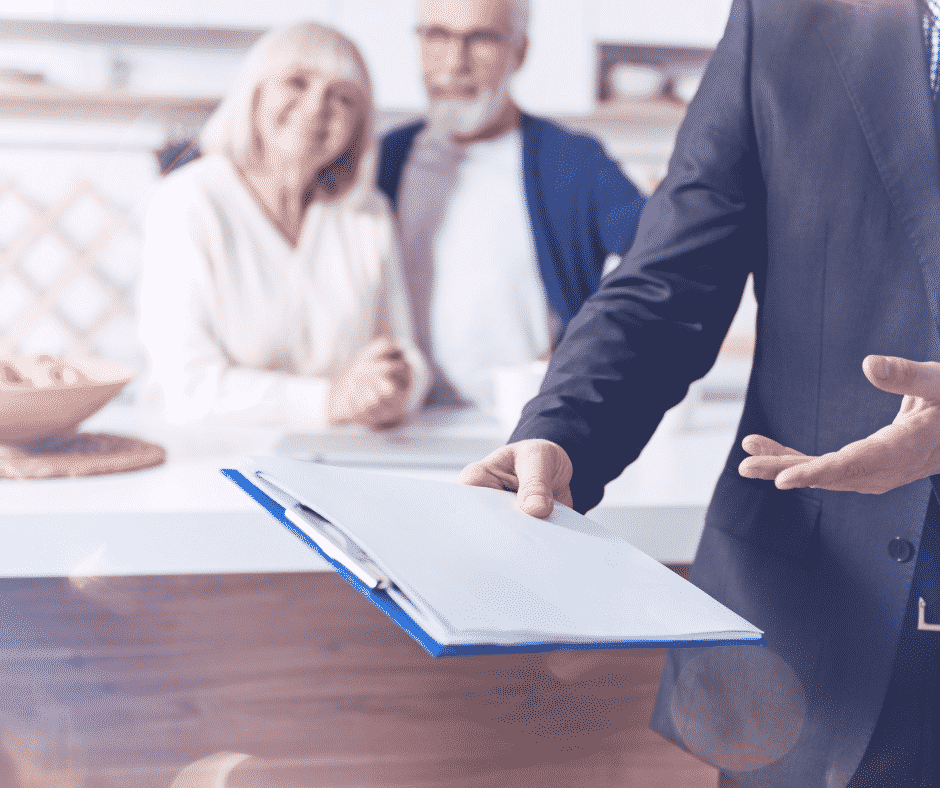 don't represent just one or two insurance companies, even though I have a great deal of respect for certain ones. I represent everyone I can in Nebraska & Iowa and the other 17 states I am licensed.
Medicare Advisors at Omaha Insurance Solutions lay out the facts, show the numbers, produce the evidence for you to choose the best plan for your needs at that time. I'm not your Mom or Dad. I'm not going to presume to know what is best for you. We will give you the facts, educate you on the concepts, explain the consequences, but you will need to make your own informed decisions.  And we will be here to help.
I have a few years before I go on Medicare, but clients ask me all the time, 'Which one would you pick?'  I never say. What works for me may not be the best thing for you. I get up at 4 AM and run 5 miles. Do you want to join me? Like I said, what works for me may not be the best for you. That is why we, as Medicare Advisors at Omaha Insurance Solutions, lay out the objective facts in a systematic and logical way that helps you make the most informed decision yourself.
Professional Medicare Agents
Sometimes when I talk with someone about Medicare, they tell me they have an agent who does what I do. I think to myself; I sure hope they know what they are doing.
Most insurance agents don't last a year in the business. Thousands get licensed every year. Some sell a few policies to family and friends and then get out because they can't pay their bills. The revolving door of insurance agents is terrible for the industry and the profession. It is most awful for clients. A lot receive misinformation, are sold products that are a terrible fit, and are left in a bind without help because their agent disappeared.
The word that appears most often in our Google Reviews is professional. We strive for professionalism in our service to you. The hallmark of that professionalism is follow-up, follow-up, and follow-up. We make sure everything is done correctly and completely during the whole process.
Each year during the Annual Election Period (AEP), October 15th–December 7th, the Medicare Advisors at Omaha Insurance Solutions reach out to clients by letter, email, and phone to confirm they are in the best plan for them.
Our goal is to be the only Medicare agent you'll ever need.  Give us a Call 402-614-3389.