Medicare Health Screenings You Should Consider Yearly
Medicare Wants You To Live A Healthy Life
Medicare will be a different health insurance experience than when you were on your employer's health plan. Many employer health plans try to reduce how often you use the program to keep down costs. In contrast, Medicare understands that more health issues arise in the Medicare age population. A big driver for Medicare is prevention, monitoring, and early detection. Medicare health screenings are the most effective ways for Medicare to keep its costs lower.  Both Medicare and the insurance companies that manage Medicare Advantage plans are highly motivated to push beneficiaries to use the preventative programs to the maximum.  
Medicare Health Screenings Could Have Saved My Parents
My father was a kidney transplant recipient. He also was COPD and had an endless list of other maladies. My mother kept an eagle eye on him, ensuring his screenings, physicals, and other monitoring took place on an unyielding schedule. Despite my mother's vigilance, we believed my father would be the first to go.
My mother took care of herself, but she was a smoker most of her life. I couldn't believe it when she called me to say she had stage 4 ovarian cancer. She was so careful.  I assumed she did all the Medicare health screenings.  She may not have been as vigilant for herself, unfortunately.
Mom courageously underwent all the treatments the doctors recommended, but in the end, a year later, cancer took her. My youngest brother was angry to the point of wanting to sue the doctors. I was befuddled that cancer would sneak up on my mom. I never pushed or prodded my mother about what she did or didn't do about her health. You don't question parents in my family, especially about personal things like that. The door is closed to children. I can't help to think if she had done more Medicare health screening, the outcome may have been better.
Education to Prevention
Original Medicare and especially the Medicare Advantage plans encourage a healthy lifestyle. Medicare Advantage plans expend enormous amounts of resources to inform people about preventing disease through exercising, eating well, reducing body weight, and not smoking. These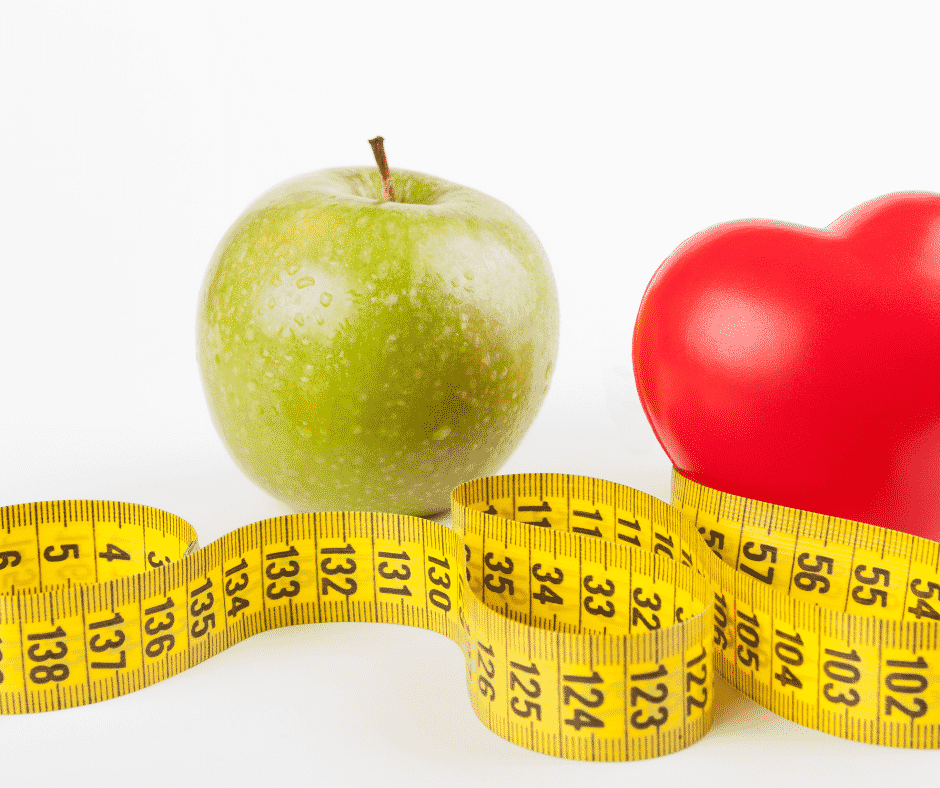 activities affect the health of everyone, but they significantly affect Medicare-age persons.
Medicare designs health screenings around regular, annual shots, frequent lab tests, and consistent screenings in important high-risk areas.  Health monitoring for higher-risk individuals is critical to catch symptoms early on before the situation is more complex and less treatable. Education is essential for all these areas. Medicare Advantage plans aggressively share information with clients about all the benefits, tools, and opportunities that are available to Medicare beneficiaries.  Sometimes my clients complain about how often the insurance companies will call to remind them about physicals and screenings, though they like the treats and rewards they get after performing mammograms, physicals, hemoglobin A1c tests, etc.  
Tools
You can register at MyMedicare.gov to get direct access to preventive health information—24 hours a day, every day. You can set up your account and track your preventive services. Medicare has a 2-year calendar of the Medicare-covered tests and health screenings for which you're eligible. You and Medicare can enter the dates of screenings and treatments. You have your own "on-the-go" report to see where you are with your screenings. You can even take the report to your doctor's appointments to ensure you get all the benefits you can out of your Medicare prevention program.
Preventive services fall under Medicare Part B. The preventive services are usually at no cost with physicians who accept Medicare. If you are on a Medicare Advantage plan, consult the Evidence of Coverage for your Medicare Advantage plan for costs.  The Evidence of Coverage lays out what is covered and the approximate costs.  Most preventives are at zero cost.   
Screening Schedule
Talk with your doctor about which screenings and tests are more relevant for your health circumstances. Medicare may or may not cover some of those screenings. Also, Medicare has a schedule of when these health screenings should occur and with what frequency. Any abnormalities
may require more frequent testing. Other screenings may be less frequent because of your health history and situation.
Medicare Screening For Abdominal Aortic Aneurysm
Medicare covers a one-time abdominal aortic aneurysm ultrasound for people at risk. You're considered at risk if you have a family history of abdominal aortic aneurysms, or you're a man 65–75 and have smoked at least 100 cigarettes in your lifetime. Medicare covers this screening once in your lifetime if you get a referral from your doctor. You pay nothing for this screening if the doctor or other qualified health care provider accepts Medicare assignment.
Alcohol Misuse Screening & Counseling
Alcohol misuse screening is for Medicare beneficiaries who use alcohol but don't meet the medical criteria for alcohol dependency. Medicare covers one alcohol misuse screening per year. If your primary care doctor or other primary care practitioner determines you're misusing alcohol, you can get up to 4 brief face-to-face counseling sessions per year. The practitioner must provide the counseling in a primary care setting, like a doctor's office. You pay nothing if the doctor accepts Medicare assignment.
Bone Mass Measurements
Medicare covers bone mass measurements to see if you're at risk for broken bones due to osteoporosis. Osteoporosis is a disease in which your bones become weak and brittle. In general, the lower your bone density, the higher your risk for a fracture. Bone mass measurement results will help you and your doctor choose the best way to keep your bones strong.
I have several clients with varying levels of osteoporosis. Some are just in the monitoring phase. Others get Prolia shots in the doctor's office because of the determination of the bones. The Medicare health screening for those at risk for osteoporosis must have one of these medical conditions:
A woman whose doctor or health care provider says she's estrogen-deficient and

at risk for osteoporosis, based on her medical history and other findings

A person with vertebral abnormalities as demonstrated by an X-ray

A person getting (or expecting to get) steroid treatments

A person with hyperparathyroidism

A person taking an osteoporosis drug
The screening may be performed once every 24 months or more often if medically necessary. You pay nothing for this test if the doctor accepts Medicare assignment.
Medicare Breast Cancer Screening
Breast cancer is the most common non-skin cancer in women and the second leading cause of cancer death in women in the U. S. Every woman is at risk, and this risk increases with age. Breast cancer can usually be treated successfully when found early. Medicare covers screening mammograms to check for breast cancer before you or a doctor may be able to find it manually.
Women 40 and older are eligible for a screening mammogram every 12 months. Medicare also covers one baseline mammogram for women between 35–39. Once every 12 months. You pay nothing for the test if the doctor accepts Medicare assignment.
Your risk of developing breast cancer increases if any of these are true:
You had breast cancer in the past.

You have a family history of breast cancer (like a mother, sister, daughter, or 2 

or more close relatives who've had breast cancer).

You had your first baby after 30.

You've never had a baby.
Cardiovascular Disease Screening
Medicare covers cardiovascular disease health screenings that check your cholesterol and other blood fat (lipid) levels. High levels of cholesterol can increase your risk for heart disease and stroke. These screenings will tell if you have high cholesterol. All people with Medicare are covered when a doctor orders the screenings–tests for cholesterol, lipid, and triglyceride levels. Medicare covers cardiovascular health screening once every five years unless history and other circumstances dictate more often. You pay nothing for this screening.
Cervical & Vaginal Cancer Screening
Medicare covers Pap tests and pelvic exams to check for cervical and vaginal cancers. Medicare also covers a clinical breast exam to check for breast cancer as part of the pelvic exam. All women with Medicare are covered for a Medicare health screening for cervical and vaginal cancer once every 24 months, or once every 12 months if you're at high risk for cervical or vaginal cancer, or if you're of child-bearing age and had an abnormal Pap test in the past 36 months. This also includes Human Papillomavirus (HPV) tests (as part of Pap tests) once every five years if you're 30-65 without HPV symptoms.
Your costs, if you have Original Medicare, are nothing. You pay nothing for the lab Pap test and the lab HPV with Pap test. If the doctor accepts Medicare assignment, you also pay nothing for the Pap test specimen collection and pelvic and breast exams.
Your risk for cervical cancer increases if any of these are true:
You've had an abnormal Pap test.

You've had cervical or vaginal cancer in the past.

You have a history of sexually transmitted diseases (including HIV infection).

You began having sex before 16.

You've had five or more sexual partners.

Your mother took DES (Diethylstilbestrol), a hormonal drug, when she was pregnant with you.
Colorectal Cancer Screening
Medicare covers colorectal cancer health screening tests to help find pre-cancerous polyps (growths in the colon), so polyps can be removed before they become cancerous and help find colorectal cancer at an early stage when treatment works best. All people with Medicare who are 50 and older, but there's no minimum age for having a covered screening colonoscopy.
Screening fecal occult blood test—Once every 12 months for people 50 or older.

Screen flexible sigmoidoscopy—Once every 48 months after the last flexible sigmoidoscopy or barium enema, or 120 months after a previous colonoscopy.

Screening colonoscopy—Once every 120 months (high risk every 24 

months), or 48 months after a previous flexible sigmoidoscopy.

Screening barium enema—Once every 48 months (high risk every 24 

months) when used instead of sigmoidoscopy or colonoscopy.
Multi-target stool DNA test—Once every three years if you meet all of these conditions:
You're between 50–85.

You show no signs or symptoms of colorectal disease, including, but not

limited to, lower gastrointestinal pain, blood in stool, positive guaiac fecal occult blood test, or fecal immunochemical test.

You're at average risk for developing colorectal cancer, meaning you 

have no personal history of adenomatous polyps, colorectal cancer, or 

inflammatory bowel disease, including Crohn's Disease and ulcerative 

colitis.

You have no family history of colorectal cancers or adenomatous polyps, 

familial adenomatous polyposis, or hereditary nonpolyposis colorectal 

cancer.
You pay nothing for the fecal occult blood test if you get a written referral from your doctor, physician assistant, nurse practitioner, or clinical nurse specialist. If your doctor accepts assignment, you pay nothing for the flexible sigmoidoscopy or screening colonoscopy.
Polypectomy During Colonoscopy
If a polyp or other tissue is found and removed during the colonoscopy, you may have to pay 20% of the Medicare-approved amount for the doctor's services and a copayment in a hospital outpatient setting, unless you have a Medicare supplement or Advantage plan. Consult the plan for your costs.
The risk for colorectal cancer increases with age. It's essential to continue with screenings, even if you were screened before you had Medicare. Your risk for colorectal cancer increases if any of these are true:
You've had colorectal cancer before.

You have a close relative who had colorectal polyps or colorectal cancer.

You have a history of polyps.

You have inflammatory bowel disease (like ulcerative colitis or Crohn's disease).
Medicare Depression Health Screening
All people with Medicare are covered for depression screenings. Medicare covers one depression screening per year. The screening has to be done in a primary care setting, like a doctor's office., followed-up with referrals and treatment. You pay nothing for this test if your doctor accepts Medicare assignment.
Medicare covers a blood screening test to check for diabetes for people at risk. Diabetes is a medical condition where your body does not make enough insulin or has a reduced insulin response. Diabetes causes your blood sugar to be too high because your body needs insulin to use sugar properly. A high blood sugar level isn't good for your health. For people with diabetes, Medicare covers educational training to help manage their diabetes. Medicare covers people at risk for diabetes and gets a referral from a doctor. Based on the results of your screening tests, you may be eligible for up to 2 diabetes screenings per year. You pay nothing for this screening.
You're considered at risk if you have high blood pressure, dyslipidemia (history of abnormal cholesterol and triglyceride levels), obesity, or a history of high blood sugar (glucose). Medicare also covers these tests if two or more of these apply to you:
You're 65 or older.

You're overweight.

You have a family history of diabetes (parents, brothers, or sisters).

You have a history of gestational diabetes (diabetes during pregnancy), or you've had a baby weighing more than 9 pounds.
Diabetes self-management training
This training is for people with diabetes to teach them to manage their condition and prevent complications. You need a written order from a doctor or other qualified health care provider. You pay 20% of the Medicare-approved amount after the yearly Part B deductible. This will be different if you have a Medicare Supplement or Medicare Advantage plan.
Glaucoma Tests
Glaucoma is an eye disease caused by high pressure in the eye. It can develop gradually without warning and often without symptoms. The best way for people at high risk for glaucoma to protect themselves is to have regular eye exams. Medicare covers people with Medicare at high risk for glaucoma. They may test once every 12 months. You pay 20% of the Medicare-approved amount after the yearly Part B deductible if you do not have a Medicare Supplement or Medicare Advantage plan. Your risk for glaucoma increases if any of these are true:
You have diabetes.

You have a family history of glaucoma.

You're African-American and 50 or older.

You're Hispanic and 65 or older.
There are many more Medicare health screenings that you may review on Medicare.gov.
Flu & Pneumonia Shot
Medicare covers more than screenings and monitoring as part of Medicare's preventative program. Medicare tries to prevent illnesses, particularly illnesses that can severely affect people with other underlying conditions. Medicare offers flu, pneumonia, and Hepatitis B shots. The COVID shot will soon be officially part of the Medicare regimen. Flu, pneumococcal infections, and Hepatitis B can be life-threatening to an older person. All people 65 and older should get flu and pneumococcal shots. People with Medicare who are under 65 should also get a flu shot. This is especially important for chronic illnesses, including heart disease, lung disease, diabetes, or End-Stage Renal Disease (ESRD) (permanent kidney failure requiring dialysis or a kidney transplant). People are at medium to high risk for Hepatitis. 
All people with Medicare are covered for the shots once each flu season at no cost. The pneumonia shot is given once in a lifetime. A different second shot is covered 11 months after the first shot. Again you pay nothing if your doctor or other qualified health care provider accepts Medicare assignment for giving the shot.
Hepatitis B shots
Certain people with Medicare who are at medium or high risk for Hepatitis B are covered. Three shots are needed for complete protection. Check with your doctor about when to get these shots if you qualify to get them. Your costs on Medicare are nothing as well.
These are some of the factors that put you at medium or high risk for Hepatitis B:
Hemophilia.

ESRD (End-Stage Renal Disease).

Diabetes.

Certain other conditions increase your risk for infection, like if you live with someone who has Hepatitis B or if you're a health care worker and have frequent contact with blood or body fluids.
 I will never know if my mother's cancer could have been prevented with better screening, monitors, and tests.  I hope my clients utilize all the tools and opportunities to live the healthiest life possible, especially those that cost nothing.